2nd October 2003
0 Uploads
#1
10 years ago
I'm interested in what folks are thinking about with regard to alternative energy sources.
Personally I'm very excited about the new technologies that are being discussed as well as the greater acceptance of existing technologies like solar, wind, hydro, geothermal, nuclear, etc. I'm also very pleased that the US seems to be on the verge of "rediscovering" its own fossil fuel wealth as we will remain dependant upon these fuels sources in the short term at least.
To me, the most interesting idea is the garbage gasification technology that recently came online in Ottawa and is being tested by GE for a US application. This really hits home for me as I constantly see the impact of the tens of thousands of 18 wheelers that haul garbage from New York City to Upstate New York. I find that idea that perhaps one day that garbage can stay right where it is generated and used to produce electricity with virtually zero emissions. The savings realized in diesel fuel and wear-and-tear on the roadway systems alone would be significant.
---
#2
10 years ago
Where I come from Duke Energy is building a power plant that runs off of burning chicken dung.
---
#3
10 years ago
Yea in Germany H2 cars are getting pretty advanced, and its a very realistic solution to replace oil.But it takes alot of energy to produce and the issue is where are we getting it from.
Nuclear energy is cheap and "clean" as far as emissions go, but still is it worth the risk of something happening, and the nuclear waste we will put up future generations with...
Solar and wind are viable solutions, but very expensive now, not to mention not all countries have the space needed to supply a whole country with energy.
But imagine all the money we spend on oil now being invested in those new technologies, i think our issues would be fixed already, im glad the prices are this high now so it makes everyone think about it, instead of the oil suddenly rapidly running out which wouldnt go over well.
---
28th August 2006
0 Uploads
#4
10 years ago
Alternative fuels, while I believe strongly that Alternative fuels must be developed to insure a future for the world, there is many things about alternative energy sources that don't seem practical.
For instance, if we talk on the subject of electric cars, the most Modern electric car here in America can only take you 40 miles on electricity before it has to switch to fuel to continue. While you may not drive 40 miles every day, the cars are useless to major shipping industry because of that limit. They would get 40 miles, and then be right back where they started, running on gasoline or diesel.
Hydrogen, is a very interesting fuel, but the problem with hydrogen, is its hard to make, and If you own a hydrogen powered vehicle you are left with the sole problem that, there is no place around that sells hydrogen fuel. The infastructure to run on hydrogen fuels just isnt there.
Then we have the oil companys, Oil companys right now are making a killing, and are some of the largest corporations in the world. To convince an oil company to give up the search and production of oil is damn near fruitless. Oil companys are making $60+ on a barrel, as opposed to $20- in early years. All this bullshit about rising gas prices and oil be $130+ dollars a barrel is bullshit. The oil companys are simply using many different things as excuses, especially the current situations in the middle-east. They are trying to make more money, they dont think about the $4-$5 gas, they think "wow we are making a killing!". People just cant be rich enough.
Many have proposed vegetable oils and other forms of argricultural fuels, but the tremendous amount of these substances needed to run a vehicle just isnt worth it. We could use a whole acre of beats just to fuel one vehicle. Not going to happen.
Between the ease of use of gasoline, and the monumental task of convincing the entire world, especially major energy and oil companys that alternative fuels are better, I don't plan on seeing an alternate fuel put into wide spread use in my lifetime. Its just not going to happen. Ultimately the oil crisis will lead to some form of war, If oil in the Earth is truly that low in supply, then man in all his infinate animal instinct, will fight over it.
---
#5
10 years ago
The next fuels are already out there......its just the oil company's have the patents to them(exxon mobil is the biggest owner of hydrigen fuel cell patents in the world) either way if the enviromentalist(in america) would let us drill anuar/off shore drilling etc. the US would have enough gas for the next 20-50 years
---
#6
10 years ago
Cl0S3D;4401603The next fuels are already out there......its just the oil company's have the patents to them(exxon mobil is the biggest owner of hydrigen fuel cell patents in the world)
There's also this little problem of what happens to your tank of liquid hydrogen in an accident...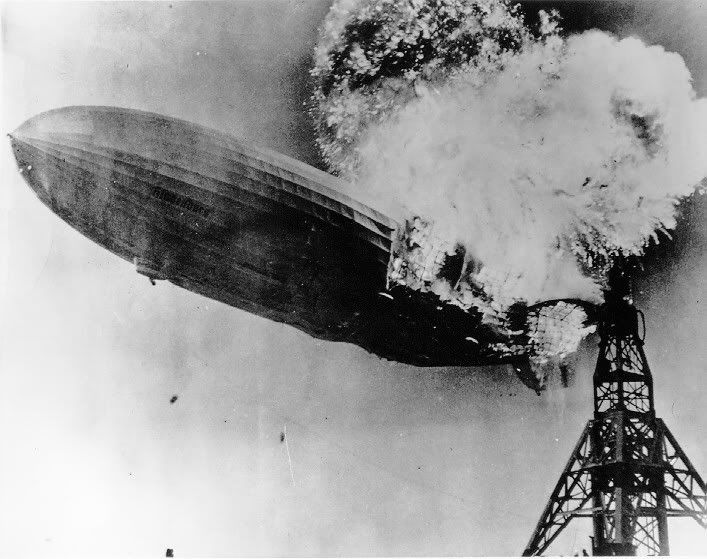 ---
29th August 2005
0 Uploads
#7
10 years ago
Hydrogen, is a very interesting fuel, but the problem with hydrogen, is its hard to make,
acctualy hydrogen is one of the compounds easiest to produce. The problem with it is that it costs more energy to produce it, then you can get out of it. So technacly, driving a hydrogen car doesn't help the enviorment at all becouse you actualy had to burn more fosile fuel to get your H2, then you can get out of it.(unless it is produced by a "geen" energy sorce ofcourse)
---
11th March 2006
0 Uploads
#8
10 years ago
---
2nd October 2003
0 Uploads
#9
10 years ago
Biofuels are interesting, but we definitely need to move away from biofuels produced with foodstock and on lands that have historically grown foodstock. Again, making a fuel from a previous waste product is a huge plus in my opinion.
Bottom line, there is never going to be one solution. It will be a combination of things that will gradually replace fossil fuels over the coming 20-30 years.
I read an interesting piece yesterday about the shale oil deposits in the American West. The prevailing opinion is that there is enough shale oil to make the US completely nondependant on foreign oil sources for decades. The problem has always been that shale oil cannot be pumped. It has to be mined and then the oil cooked from the shale. Scientists are now developing technology that can heat the shale oil underground using microwaves. This heated oil can then be pumped using traditional means. Very interesting.
---
#10
10 years ago
biodiesels are crap, farmers are growing whatever makes this biodiesel instead of what provides food which gives the current food shortage and inflating prices in the world.
At the same time it pollutes as much as the "biodiesel" thats a few million year old called oil
---