#12
13 years ago
Because that particular tank was detailed to heroically defend the Hello Kitty! section of a people's Toys-R-Usky from the fascist invaders.
---
#13
13 years ago
haha, good one, but seriously why paint a damn spit pink, or even worse an IS-2 !!!!!11
---
#14
13 years ago
Cause is of the Pink Panther? The Barbie KT Ausf "G"(of "Gay") should back to FH.It was soo funny! ANd that Pink Panther theme song!:chuckle:
---
#15
13 years ago
Intrigued by this "pink IS2" (wich begs inclusion in FH2 as an easter egg in case there is a Prague map), I made a little research to discover the tank's story.
It appears the tank was first erected (with its original light green paint) on a 5 meters pedestrial to serve as a monument to the liberation of Czechoslovakia by soviet troops (it was supposedly the first tank to enter Prague, this however, is not a fact). It stood there during many douzens of years, until one morning in 1991, were the Prague's citizens woke up only to see that the tank was painted pink during the night.
It seems some Czech artist decided it would be kewl to paint a tank in pink, so he did it. Autorities repainted the tank in green, only to see it being painted in pink yet again. To solve the dispute, the tank was removed from the pedestrial and placed in some field. Some people want to see the tank painted in green again.
Source : http://www.radio.cz/en/article/66274
---
#16
13 years ago
*furiously washes pink paint of hands*
---
#17
13 years ago
My Dad always told me how he saw pink russian tanks after a 2 night skiing patrol when he was in the army. Now I know he wasn't just dreaming!:lol:
---
#18
13 years ago
Little bit of Uncle Fuzzy's Weird War II, strictly relevant here (all images linked from their original pages, check URLs for ownership):
A lot of American heavy bombers in the European theater were painted very bright colors and patterns as "lead ships", around which various 8th AF bomb squadrons could form up on their way to the continent from their English bases. Each distinctive pattern/color scheme would be used by a given unit or group of units to create their "bomber boxes" around. Normally these planes, also called "assembly ships", were unarmed veterans of several missions, not considered technically sound enough to go on flying attacks.
Paint scheme: white with blue polka dots
These would also use flares and other signals as "follow me" messages. The lead ships would return to base (sounds like a plum job to me) after the bomber groups were formed up and on their way.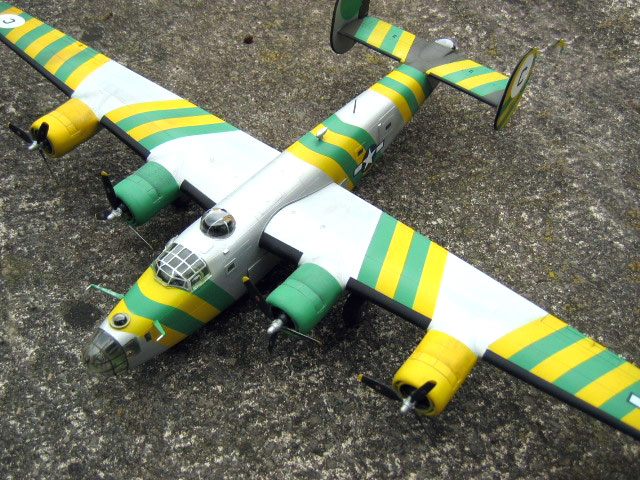 Older bombers were also put into service as target tugs, with equally obnoxious paint jobs (to distinguish them from the targets they were towing, natch).
Fairey Battle target tugs--Battle squadrons were decimated during the Battle of France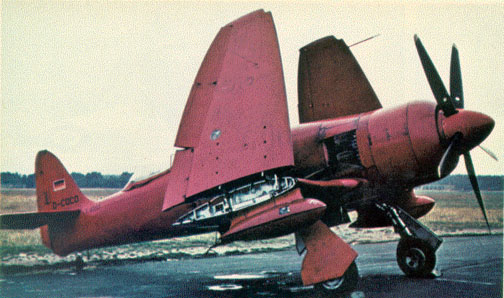 Hawker Fury tug (pink!)
Bristol Bolingbroke tug
---
#19
13 years ago
Off topic:You saw that FUzzy thread of the bomb dogs? What a soviet scum!They should use something like a RC toy for it:naughty: . Imagine.A cute toy loaded of TNT. On Topic:My aunt went to "Praha" and havent saw this tank.Where it is? Well,she isn´t interested in war....
---
#20
13 years ago
Well Praha is big you know, and a pink Iosif Stalin 2 is relatively small (compared to the city itself) so I wouldn't be surprised if she missed it.
---