#1
15 years ago
lets try this one again. this thread shall determine once and for all which branch of the US military is the best. i am including the coast gaurd for my own reasons and if you want you can say that the merchant marines are your favorite. Please state your favorite branch and why. Army
Coast Gaurd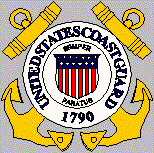 Air Force
Marines
Navy
PS i am sorry that i offended anyone, for it was not my intention. i said "ignorant foreiners" as a sarcastic joke. i do like how aussie and yuiop got the joke and made their own to counter. i almoast fell out of my chair laughing when i read yuiop's post.
---
3rd January 2004
0 Uploads
#2
15 years ago
what a rediculous question... each branch serves different purposes so one is not better than the other. I say the USAAF not because i think it is better than some other branch of the U.S., but its technological superiority it has over the other nation's airforces.
---
#3
15 years ago
Agreed, SRP. I would go with the USMC being numero uno. Not necessairly the best, but definatly the most capable. They have a little bit of everything, and with the inclusion of the F-35C, they will outclass all air-forces in terms of close support fighters. But then again, I am going into the Army, so GO ARMY!
United States Military Academy "West Point". Highland Falls, New York. Soon to be my home and life.
---
#4
15 years ago
i must respond to saving ryan's privates post. if the vietnam war taught us anything it is that no matter how good your tech is, it meens nothing if you dont have good training. in vietnam the USAF focused on technological problems only and ended up with a 1:1 kill ratio while the navy enjoyed a 12:1 kill ratio over the north vietnamese air force. if for nothing else the navy has the best pilots. PS im in the navy DEP and shippin out in september so.... ANCHORS AWEIGH, BITCH!!! Stand Navy down the field Sails set to the sky, We'll never change our course, So Army you steer shy-y-y-y Roll up the score Navy Anchor's Aweigh, Sail Navy down the field and sink the Army, sink the Army Grey.
Get under way, Navy Decks cleared for the fray We'll hoist true Navy Blue So Army down your Grey-y-y-y Full speed ahead, Navy Army heave to, Furl Black and Grey and Gold And hoist the Navy, hoist the Navy Blue.
Blue of the Seven Seas, Gold of God's great sun Let these our colors be Till all of time be Done-n-n-ne By Severn shore we learn Navy's stern call: Faith, courage, service true With honor over, Honor over all.
---
#5
15 years ago
USMC.
They are trained to operate in any enviroment, a Marine Amphibious Unit is a self contained fighting force.
The USMC also has its own close support air force with pilots who attend a course as infantry officers to learn how it is to be on the ground. There exits a bond between Marine Corp ground officers and pilots that most other air froces dont have.
---
#6
15 years ago
um, who do you think transports the marines across oceans?
---
#7
15 years ago
'[130pz.Kading'] i am including the coast gaurd for my own reasons ...
Why? As an ignorant foreinger I demand an explanation! Now! ;)
Btw, Go Army! (for sentimental reasons) :D
Two Soviet tank generals meet in Paris. "By the way, who won the air war?"
---
#8
15 years ago
'[130pz.Kading']um, who do you think transports the marines across oceans?
And your point is what?
Who transports Army M1's overseas? The Navy does also.
The Marines are under the Department of the Navy but that doesnt reduce their ability as a fighting force.
---
#9
15 years ago
im sayin that without the bluejackets you all would be swimmin to iraq. to be a superpower, you need a great navy. you cannot win a war without one.
---
#10
15 years ago
'[130pz.Kading']... to be a superpower, you need a great navy. you cannot win a war without one.
the same could be said about field kitchens... ;)
IHMO the key to victory is simply having a well-trained, well-equipped grunt. (lots of them of course) Air or naval power alone don't win wars. Boots on the ground do!
---