Sovereign002
VIP Member
Adeptus Moderatus We purge with chain and bolter
105,915 XP
#1
10 years ago
With the coming of New Year and Christmas, also comes the end of 2008. Which in turn brings the great GF Awards! Now, as some of you might remember, there has been quite some discussion because a couple of FH'ers were nominated and voted on.
To avoid the same issues this year, we're wondering how you guys would feel about a separate award system, for the FH forum only. We have only just started working on this, so the details are non-existent, and we're not sure if this will actually go through at all. Which is why we want to hear your opinion first.
What say you? Do you want separate awards just for the FH forum? Or do you have any better suggestions?
---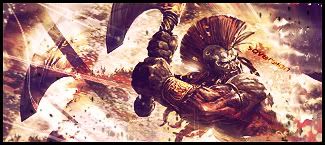 #3
10 years ago
Sounds great :)
Just give the basic things that are given in the normal filefront area, only label them FH, and it should work great. Would be very helpful, so that people in filefront community get their due, and people in FH forum community get theirs :)
---
#5
10 years ago
as people have stated before, the FH community is a very large part of GF. and we have a lot of internal threads etc. in here. so to be "fair" to the others, I support this cause
---
#6
10 years ago
i agree whit Tedacious, we are a clear and big part of GF.
We should have cool awards, seperated.
I fully support this!
---
#7
10 years ago
I think one award for us could be "best FH meme". Ban Moose, Lafette, Maus, and rideable wolves could all be in the running. :D
---
silian
40 years of the Ford Escort!
50 XP
10th October 2004
0 Uploads
#8
10 years ago
No... We wanna be free, We wanna be free to do what we wanna do, And we wanna get loaded, And we wanna have a good time, Thats what were gonna do... (Yes - we want our own awards.) Stick it to the man!
---
#10
10 years ago
I nominate you for Major of the Gravy Train
---