20th March 2008
0 Uploads
#1241
11 years ago
17pdr, Valentine Archer. British self-propelled tank destroyer. New one:
---
21st August 2003
0 Uploads
#1242
11 years ago
Vickers A1E1 Independent.
New:
---
2nd January 2004
0 Uploads
#1243
11 years ago
Sergius Mironovitch Kirov aka T35C.
Someone else take my turn. I just wanted to guess.
---
#1244
11 years ago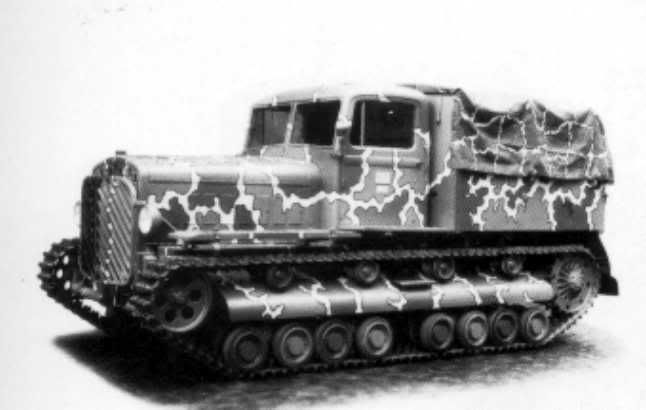 ---
#1245
11 years ago
Nobody has guessed anything?
Hint: It was not used by the manufacturers country, and whole production was bought by a noncombatant in WWII before the war.
---
#1246
11 years ago
Looks to me a lot like the russian arty tractors....
---
#1247
11 years ago
You are on the right tracks, but it isn't Russian.
---
#1248
11 years ago
Possibly a Czech CKD? It reminds me of the T3 tractor, but it can't be it as it was used by the Netherlands (KNIL, actually)
---
#1249
11 years ago
Yep, it is CKD and it is not T3.
---
#1250
11 years ago
CKD Praga TH7 Built by the Czech firm of CKD (later known as BMM). Initially called the Praga TH 7, it was renamed the Praga T 8. Built between 1937 to 1939, all 62 produced units were purchased by Turkey. This vehicle was never used by the Czech army. The TH 7 could tow 8 tons and carry 1 ton.
Next one, feel free to post.
---