#1
12 years ago
This is the (true) story of my uncles grandfather, Dietrich von Choltitz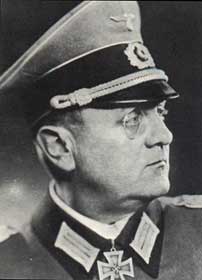 [COLOR="Red"]http://www.historylearningsite.co.uk/general_dietrich_von_choltitz.htm[/COLOR] I met my uncles mother some month ago, and we started talking about it... I thought it might interested some, how linked some germans still are to the second World War and its results. I'm proud of him for not destroying paris!
I think he is not innocent, he supported the nazis and fought for them, but in the end he realized the Insanity and turned to humanity. Better late than never i say. What do you think?
---
#2
12 years ago
Go Staffens family! Very intresting read. rep added!
---
21st August 2005
0 Uploads
#3
12 years ago
Intresting read Stauffenberg
---
#4
12 years ago
I know its interesting, otherwise i wouldnt bother posting, but what do you think about it?
---
6th October 2003
0 Uploads
#5
12 years ago
He is certainly a complex and interesting character. There are a very interesting book and movie about the events of the last days of the German occupation of Paris, in which General von Choltitz played a central role, along with many others, called "Is Paris Burning." Both are very interesting and enjoyable. I suggest reading the book first because the movie could be a bit confusing otherwise (too many important characters). book:http://www.amazon.com/gp/product/0785812466/103-1816921-8759020?v=glance&n=283155 Movie http://www.imdb.com/title/tt0060814/
As far as what I "think" about him, if you mean in a sense of moral judgement, I agree with you (Stauffenburg). He deserves condemnation for supporting a vicious and aggressive regime and and respect for defying his final orders to pointlessly increase the destruction and sufferening caused by the war. Like many German officers of the time, (and most people in general), he is not a simple person that can be put in a single category of bad or good. I would say to the extent that he did wrong by supporting the Third Reich, he was unexceptional since most other German officers did the same (or much worse). His final act of preventing the liberation of Paris from becoming a destructive bloodbath was highly exceptional, so for that he deserves considerable credit.
---
21st August 2005
0 Uploads
#6
12 years ago
'[21PzStauffenberg']I know its interesting, otherwise i wouldnt bother posting, but what do you think about it?
I think its interesting?...
---
25th April 2004
0 Uploads
#7
12 years ago
Didn't knew you and a famous German General was related. Now I know. Thank you! ;)
---
18th March 2006
0 Uploads
#9
12 years ago
is paris burning is what hitler asked when he learned that that paris was taken shortly after he had issued orders to burn paris when they pulled out of the capital
---
jumjum
Write heavy; write hard.
50 XP
11th April 2005
0 Uploads
#10
12 years ago
That's amazing, Stauff! I've known who your great uncle was for many years, and have always been very impressed by his act of courage and conviction. I hope he was able to live in the West after the war.
---