#1
14 years ago
this will cover commanders since the american revolution (this is because that is about when widespread legitimate records of military actions became common for most militaries. please list one for a land comander and one for a sea commander, or if you are an air guy you can pick from one of the many air forcce commanders. this vote can be for any country. my votes land: Field Marshal Irwin Rommel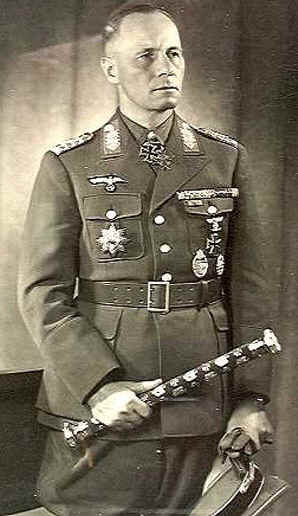 sea: Admiral lord Horatio Nelson
---
16th April 2005
0 Uploads
#2
14 years ago
Land: Zhukov
Sea: Umm, I'm going to have to go with Nelson too.
---
#3
14 years ago
I chose two of my favorite danish heroes: Land: General Christian De Meza (1792-1865) Commanded troops during the first and second Slesvig Wars (1848-1850 and 1864). In the war of 1864 he saved the entire Danish Army by withdrawing (against orders) from the Dannevirke position. Unlike his superiors he could see that the position could not be defended during the winter, as the marches and the Slien fjord covering the flanks would freeze and allow the Prussians to surround his position. He therefore withdrew, but by doing so he knew, that he disobayed orders and caused a public scandal, as all had expected the battle to be fought at the old and tradition bound defence against German agression: Dannevirke.
____________________________________ Naval: Peter Willemoes (1783-1808)
Willemoes commanding a Danish "floating battery" during the Battle of The Copenhagen Road. His battery took up the fight against Nelson's flagship during the battle, and Nelson himself asked the Danish Prince to promote the young officer commanding the battery who had so galantly fought against him during the battle... He died at the battle of Sjaelands Odde 1808, when struck in the head by a cannon ball! For more information look here: http://www.navalhistory.dk/English/TheOfficers/VW/Willemoes_Peter.htm
---
#4
14 years ago
wow, i tip my hat to that man. anyone who gets suggested for a promotion by his enemy, or nelson for that matter.
---
#5
14 years ago
Land: Heinz Wilhelm Guderian would be my choice I think. Afterall, he was the inventor of modern tank combat! ;)
Sea: Erich Räder, as he were C-in-C for the "supreme" German Kriegsmarine up until '43 [I think].
Air: Werner Mölders as he was the initial commander of the German Jagdwaffe up until autumn '41 when he were killed in an accident. My next choice would me Adolf Galland which took over his job, and held it all the way till jan. '45 when some of Göring "favourites" took over.
---
18th March 2005
0 Uploads
#6
14 years ago
[color=black]One of the Greatest Air Commanders of All time.[/color]
Manfred von Richthofen was born on May 2, 1892 in Breslau, Germany (now Wroclaw Poland). He died on April 21, 1918, age 25, in the skies over Vaux sur Somme, France. His people called him der rote Kampfflieger (The Red Battle-Flyer), The French called him le petit rouge, and he is known in the English speaking world as the Red Baron. In a time of wooden and fabric aircraft, when twenty air victories insured a pilot legendary status and the coveted Pour Le Mérite (the famous "Blue Max"), Richthofen had eighty victories, and is regarded to this day as the ace of aces. [color=black]He invented the squadron and it's tactics which are still in use today. He was never defeated in air combat as modern forensic have now proven. He was the last of the great chivalrous soldiers. [color=black]He was buried with full honors by the Allies with their dead.[/color][/color]
---
#7
14 years ago
Gotta go with Nathan Bedford Forrest for land and Chester Nimitz for sea.
Sorry no pictures, but I'm at work.
---
#8
14 years ago
Can´t really say anything about the military commanders of the world... Maybe Rommel?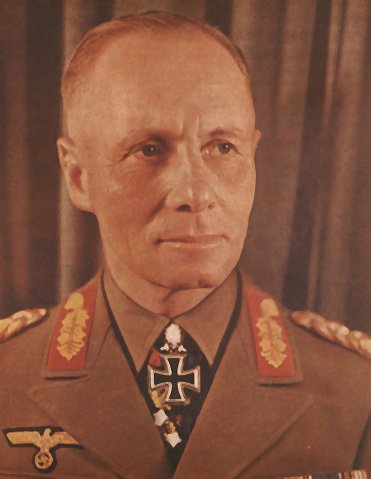 From finnish commanders (please don´tlynch me for this
) I would say Adolf... Ehrnrooth
Wasn´t known from his strategys, but because he didn´t lead from back, but he always was leading in the front line encouraging his men. His men really honored him, and so did the finnish people. And so did the finnish neo-nazis and skinheads who nearly worshipped him... When he heard about this he called them, and also other rasistics, cowards and other not so praiseing words :lol: (he never liked nazism). He died a few years a go. Ps. sorry for making this a Finland thread again
---
16th November 2003
0 Uploads
#9
14 years ago
Sorry but zukov? heh, good if you consider throwing everything you have at the enemy until they die a tactic.
Napoleon and Donitz, nuff said
---
6th October 2003
0 Uploads
#10
14 years ago
axkgkadragonSorry but zukov? heh, good if you consider throwing everything you have at the enemy until they die a tactic.
Sorry, but that's a bad mischaracterization of Zhukov's command abilities. The idea that the clumsy Red army defeated the Wehrmacht through crude, antlike, swarming tactics, and overwhelming numbers is a myth. Zhukov made some blunders, as do all commanders, but Operation Uranus was no crude frontal assault, catching the Axis forces with their collective pants down, and possibly deciding the war in Russia. My picks? Maybe Wellington for land, knew how to attack and defend, knew when to be cautious and when to take risks, read his enemies well and understood his own troops. Hardly made a serious mistake in his entire career. Billy Mitchell deserves a mention, even if he does not belong at the top of the list. He saw the central role that aircraft would play in Naval warfare long before most others, back in 1921, and was forced out of the U.S. Navy as a reward.
---