#1
10 years ago
(Cross posted with Warum-Darum)
So over the past month I had the opportunity to visit two great museums: Bill Gasser's American Armor Foundation Tank Museum in Danville, Virginia and the North Carolina Aviation Museum in Asheboro, North Carolina. If you are ever in the area of either museum, I would highly recommend visiting.
So, the American Armor Foundation museum is owned and operated by Bill Gasser, a fast-talking guy with a ponytail who carries a revolver in his belt at all times. He made a lot of money selling the family business he inherited and spent that money buying tanks and all sorts of other military memorabilia. His museum is a huge 300,000 square foot converted factory featuring hundreds of tanks, armored vehicles, artillery, military uniforms, patches, rifles, machine guns, helmets, battle flags, paintings, dioramas, you name it, it's there. There are three huge halls full of tanks, as well as rooms of uniforms, weapons, tank optics, etc. The walls are covered in posters, flags, medals, patches, etc. This museum literally contains enough military equipment to outfit the army of a small country. About half the tanks are in running condition.
This is one of the three vehicle halls.
At one end of the hall was an Honest John tactical nuclear missile.
A diorama of what an American victim of a landmine in Vietnam looks like many years after the war.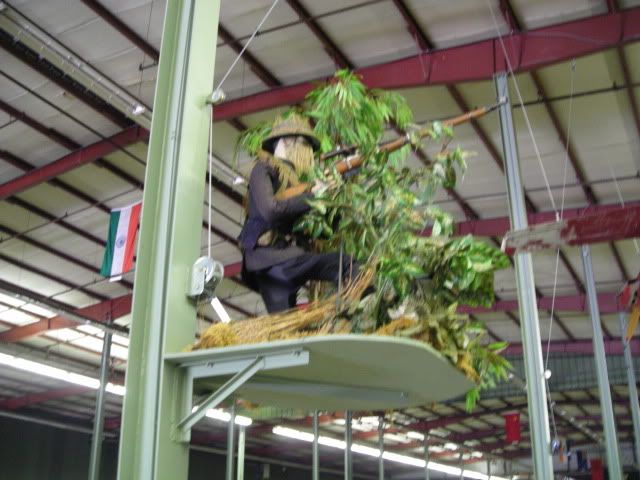 A random Viet Cong sniper perched on one of the roof columns.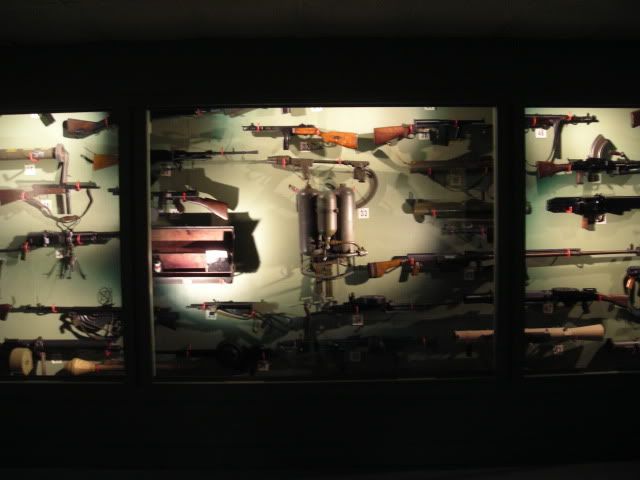 Hall of weapons, mostly from World War 2.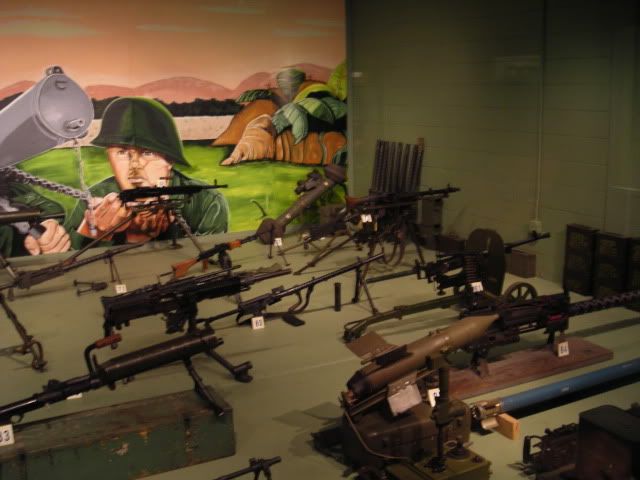 More weapons. Mudra note the Lafette in the background.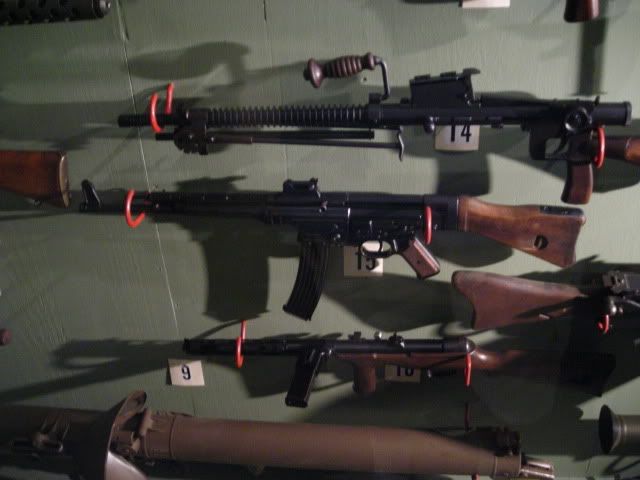 Stg44 in the weapons room.
Panzerschrek.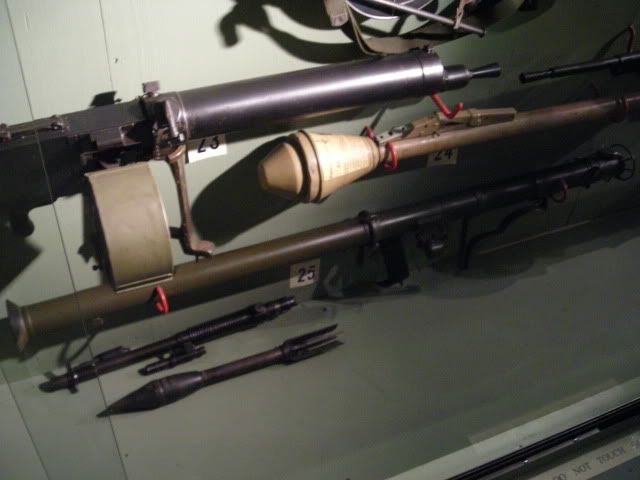 Panzerfaust and M1 Bazooka.
PTRS.
PIAT.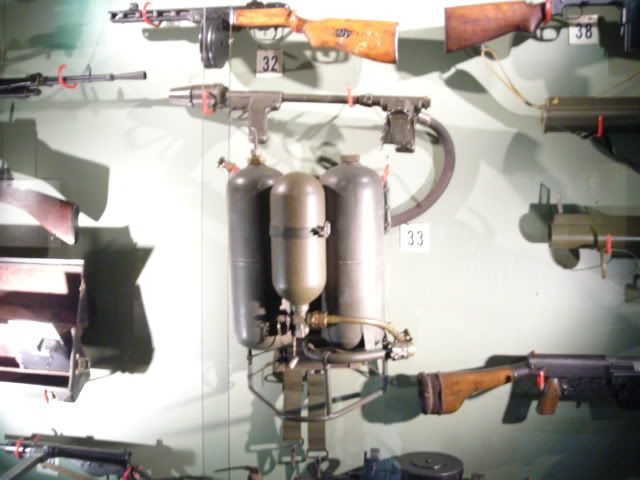 M2 flamethrower.
Lahti L-39.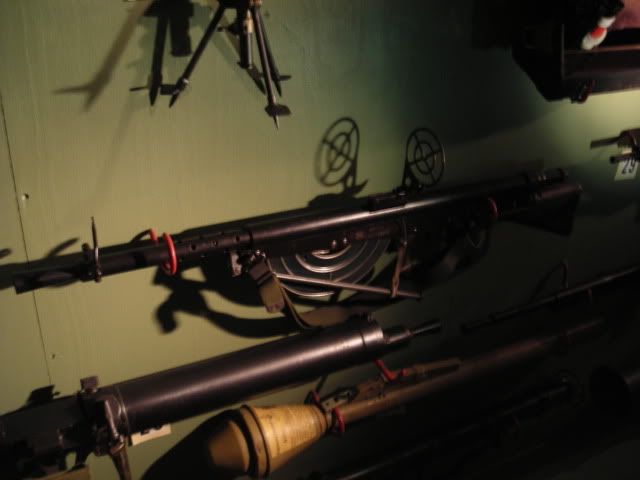 French Chauchat LMG (WW1)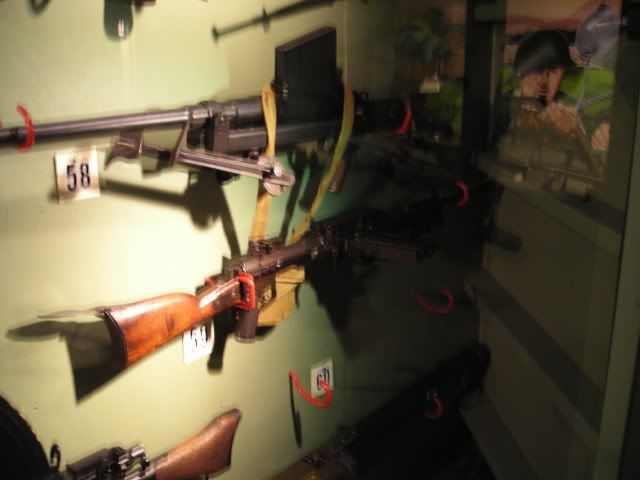 Italian Breda 30 LMG.
---
#2
10 years ago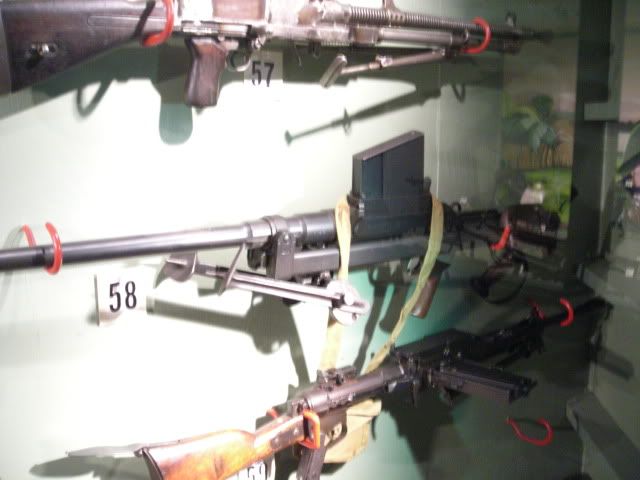 Boys Rifle.
Bone handled Luger.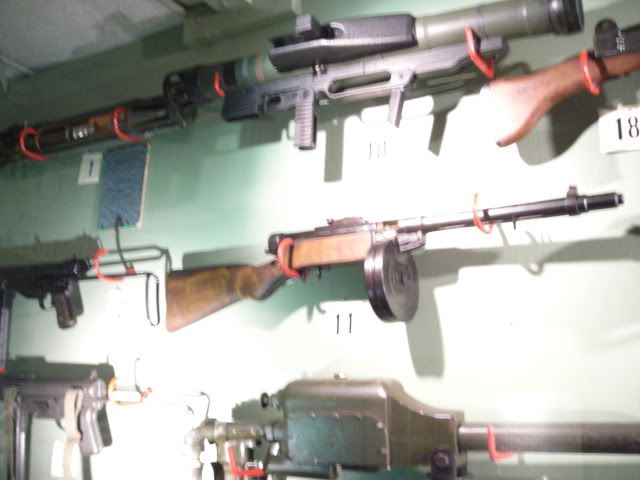 Suomi SMG.
AT-2 Sagger.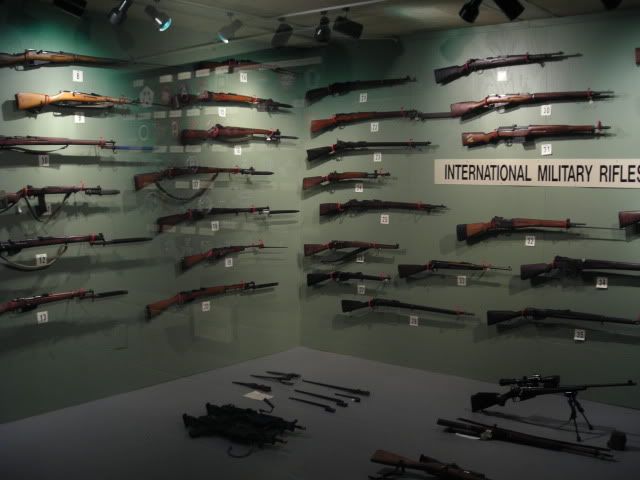 Hall of rifles. Most important rifles of WW2 were represented here.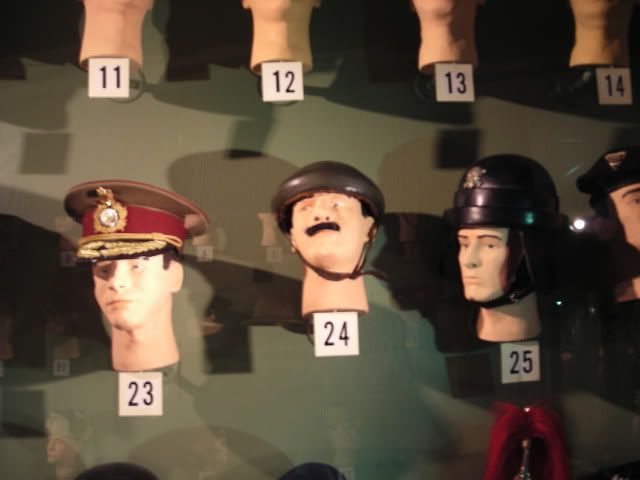 German WW1 tanker's helmet (#24), used in the A7V tank. EXTREMELY rare.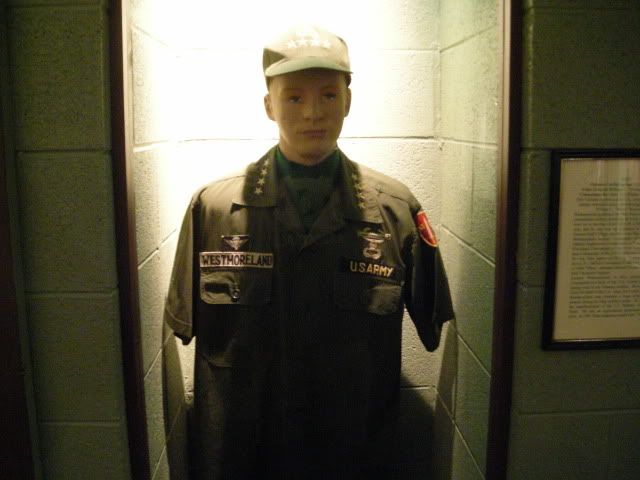 Gen. William Westmoreland's uniform (commander, US troops in Vietnam 1965-1968).
Gen. Creighton Abrams' uniform (commander, US troops in Vietnam 1968-1973).
Armored tractor.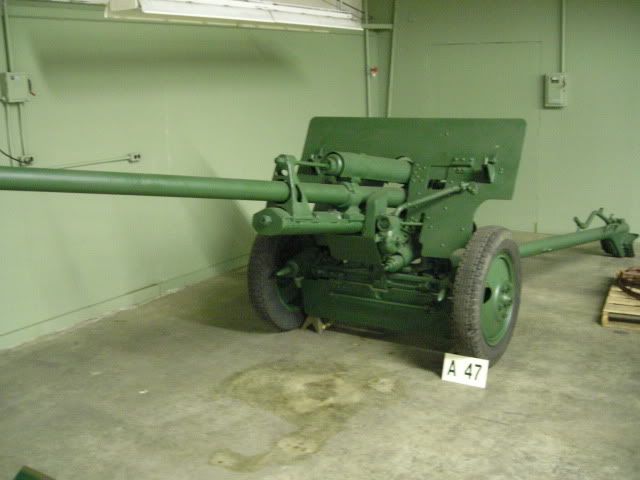 Soviet Zis-2 antitank gun.
Iraqi T-55 captured in Desert Storm.
T-34/85.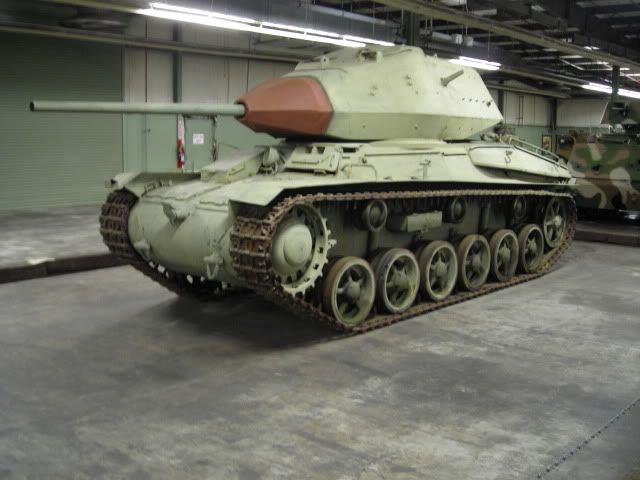 Swedish Strv74 tank, the only one in the western hemisphere.
Diorama of US troops with a recoilless rifle in Korea, 1950.
Sgt. York mobile AA system, canceled because it was too slow to keep up with M60 MBT's and the guns were too short range to be of use.
---
#3
10 years ago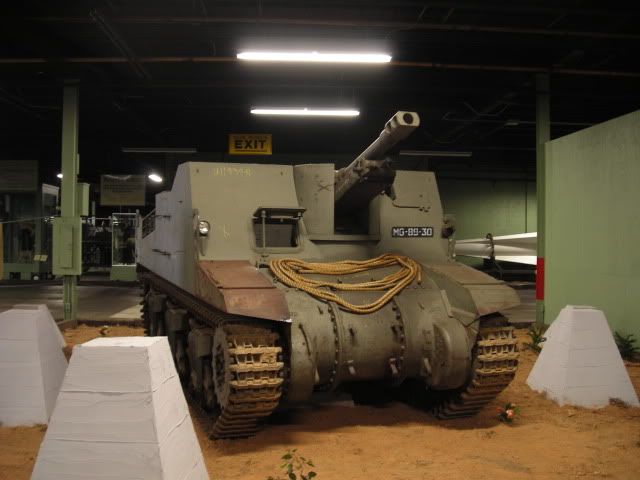 Canadian Sexton SP howitzer.
Panzer IV. This tank was used by the Germans, captured in Czechoslovakia at the end of the war and sold to Syria by the Czechs. It was then against the Israelis and was captured by Israel in the 1967 Six-Day War. It was put in a museum in Israel, and Gasser traded one of his tanks to the museum for the Panzer IV.
US SP howitzer from the 1950's. Forget the name.
Pak-40.
SEAL delivery mini-sub used in Vietnam.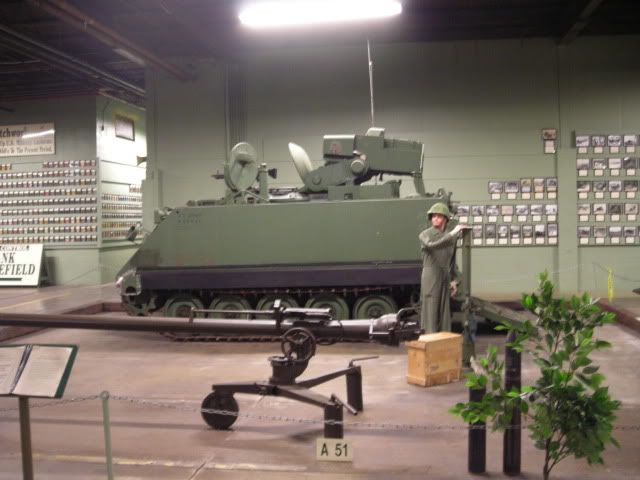 M901 mobile TOW launcher.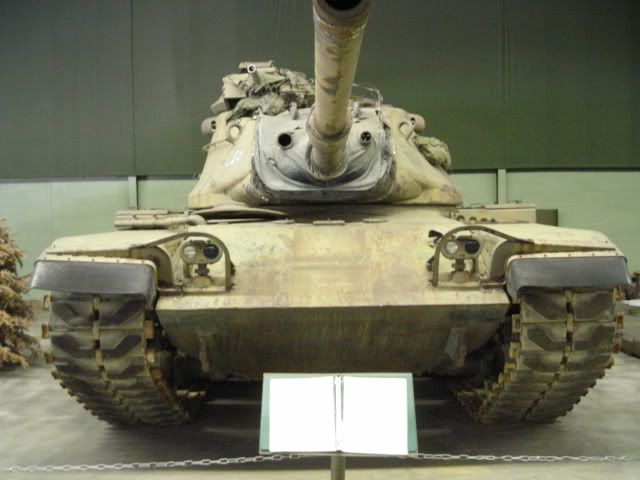 M60 Patton.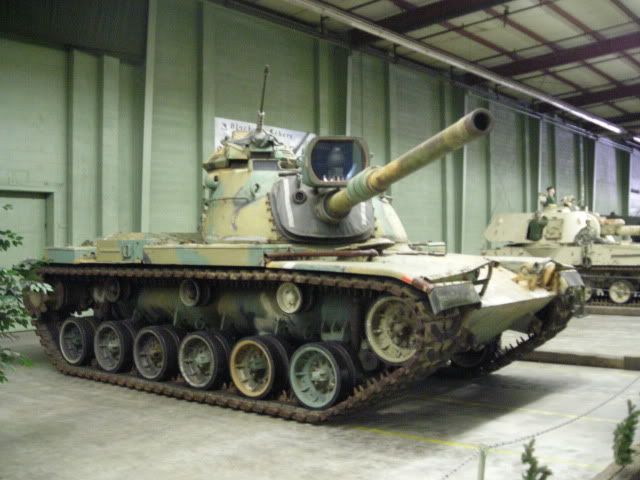 Another M60.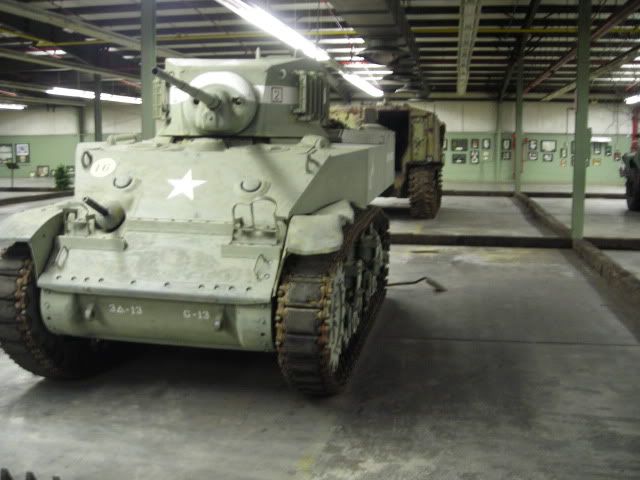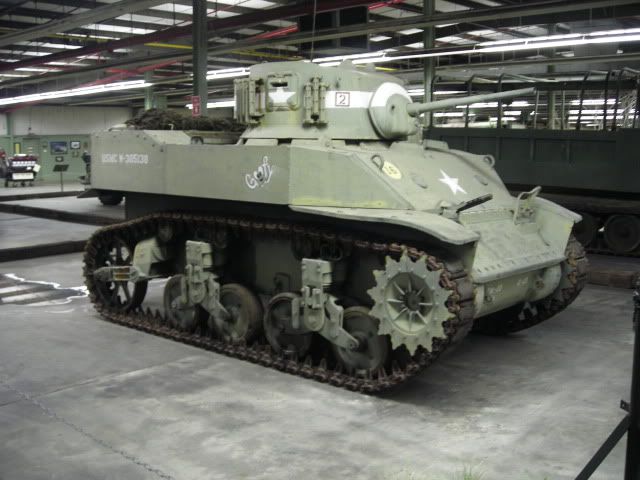 M5 Stuart that saw combat in the Pacific. The dent in the front left track guard is battle damage.
M4 Sherman with dozer blade.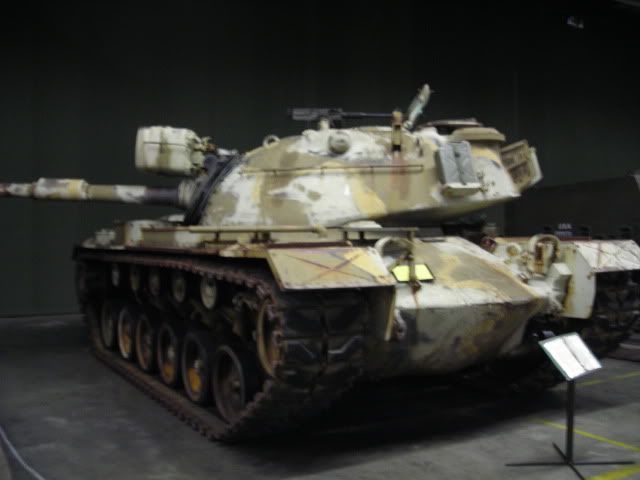 M47 Patton.
M48 Patton.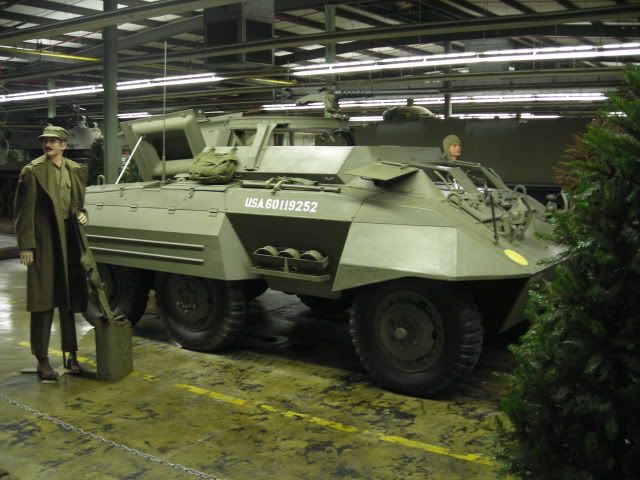 M20 Greyhound armored car.
M2 Browning.
---
#4
10 years ago
M42 Duster SP AA gun (Used by US troops against ground targets in Vietnam).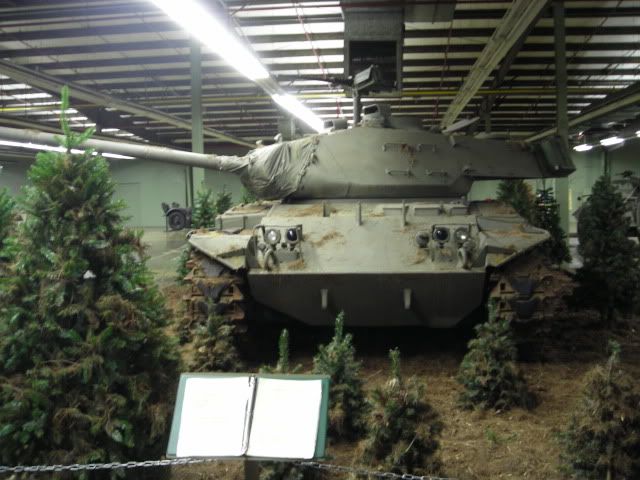 M41 Walker Bulldog.
M2 Bradley IFV.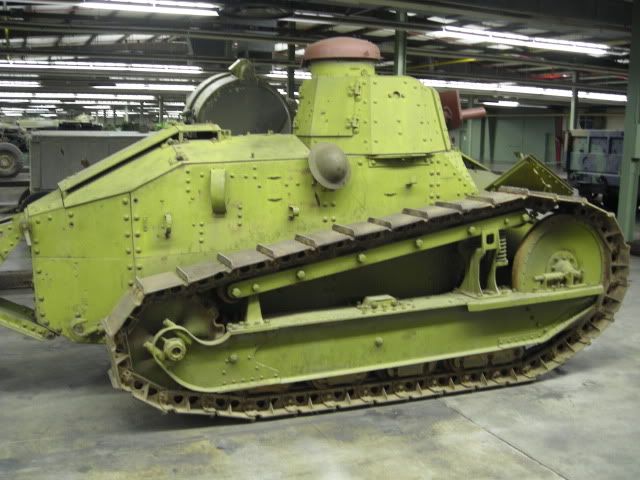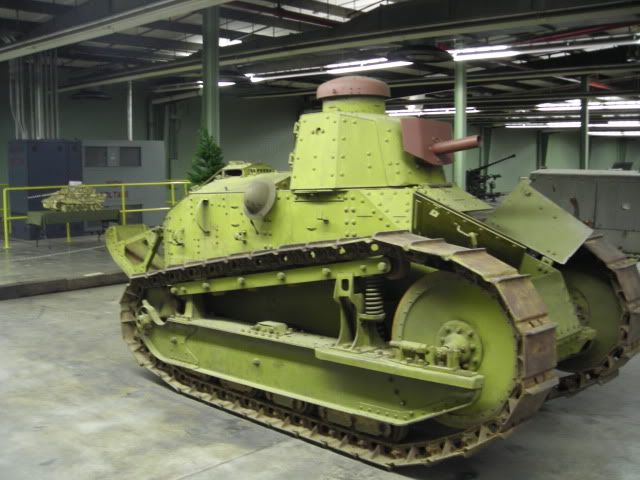 M1917 tank. This was a US-built copy of the FT-17 that arrived just too late for combat in World War 1. Only about 10 are still in existence.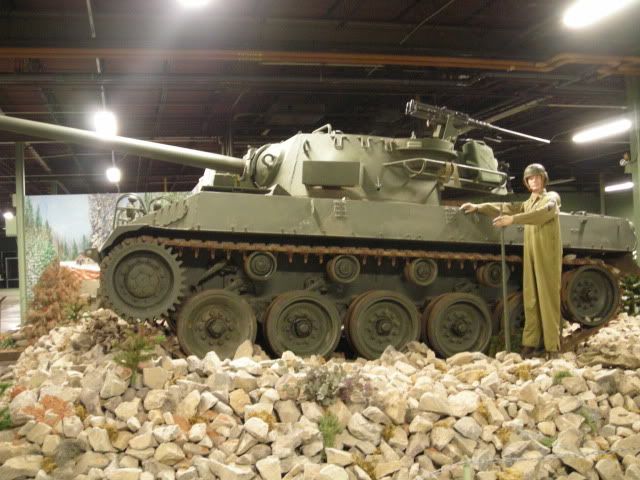 M18 Hellcat. This specific tank was used by US forces in World War 2, then transferred to Yugoslavia and used by the Yugoslav Army for ~50 years. In the 1990s it was pressed into service by some faction or another during the war in Bosnia, and was then captured by NATO in 1995 and shipped to the US. The vehicle has all sorts of battle damage scars. If you look closely at the turret in the top picture you can see where it was penetrated by an armor-piercing shell (white arrow).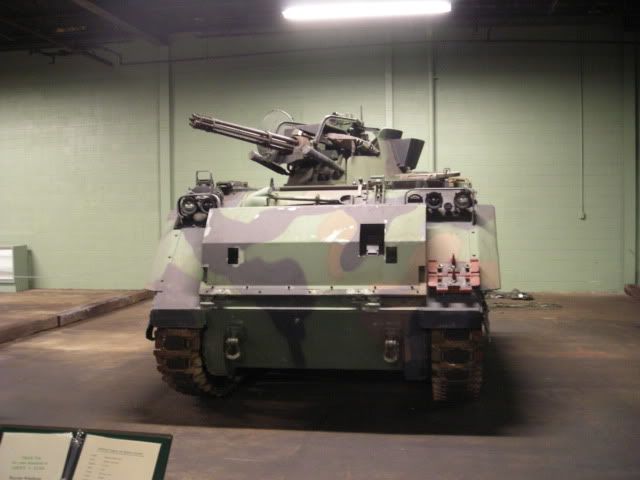 M163 Vulcan.
M114 APC. A light APC for airborne troops. Taken out of service quickly, because its light weight meant that it got stuck in mud (in Vietnam) and snowdrifts (in Germany).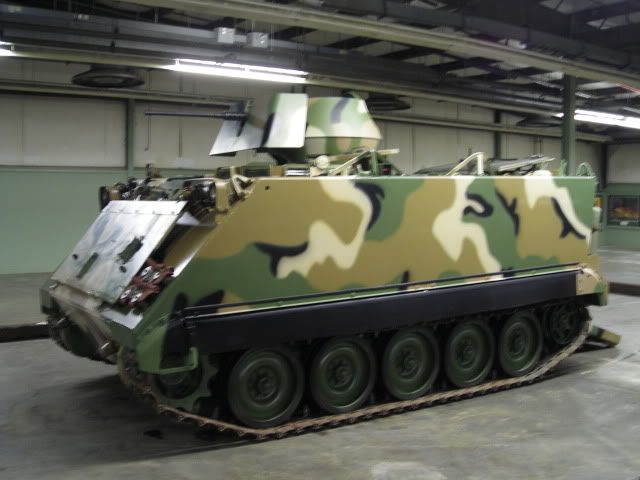 M113 APC.
M103 heavy tank. This is the biggest freaking thing designed to move along the ground that I have ever seen.
M1 57mm AT gun.
Letter to an SS General, signed by Himmler.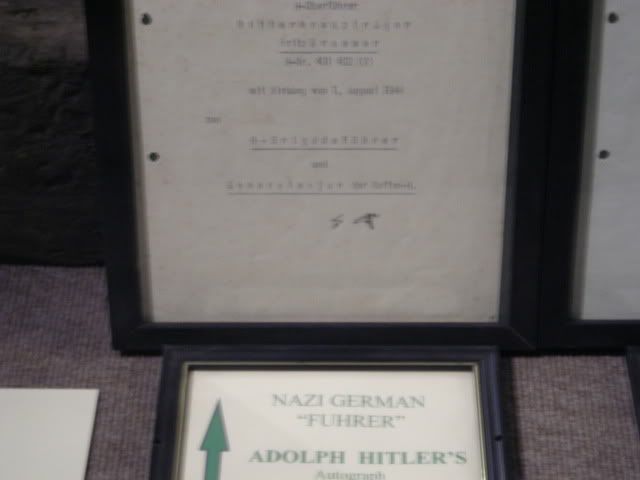 Letter to the same SS General, signed by Hitler.
Italian 47mm gun.
---
#5
10 years ago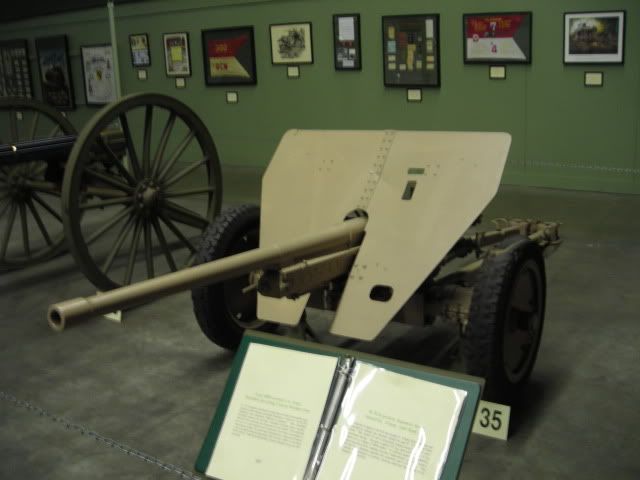 Japanese 47mm AT gun.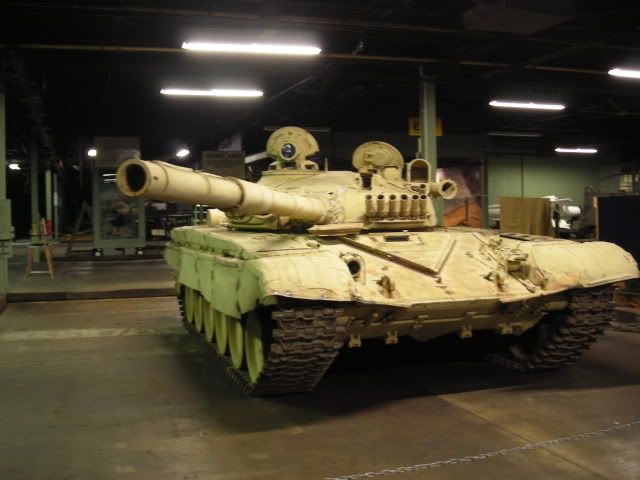 Iraqi T-72 captured in Desert Storm. The T-72 is a very large tank.
LVT-4.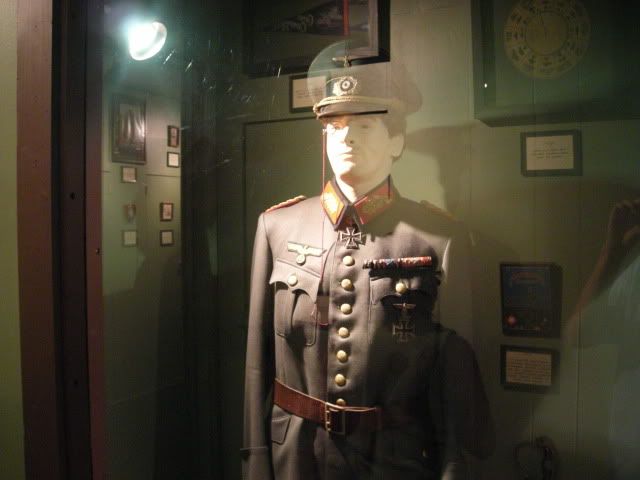 Uniform worn by German Lt. Gen. Hans Freiheer Von Boineburg-Lengs.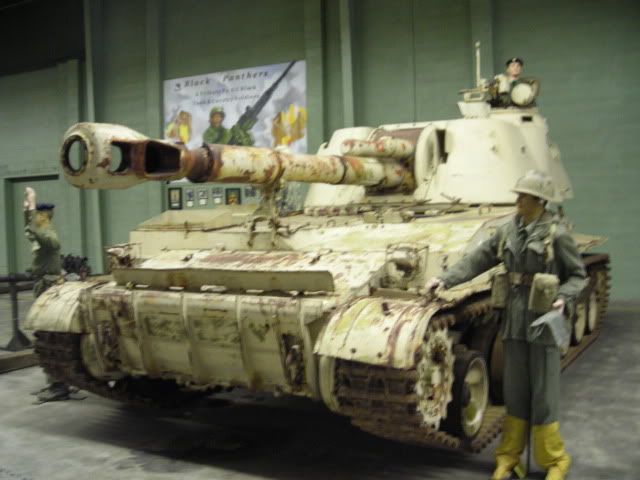 Iraqi 2S3 SP howitzer captured in Desert Storm.
French AT gun.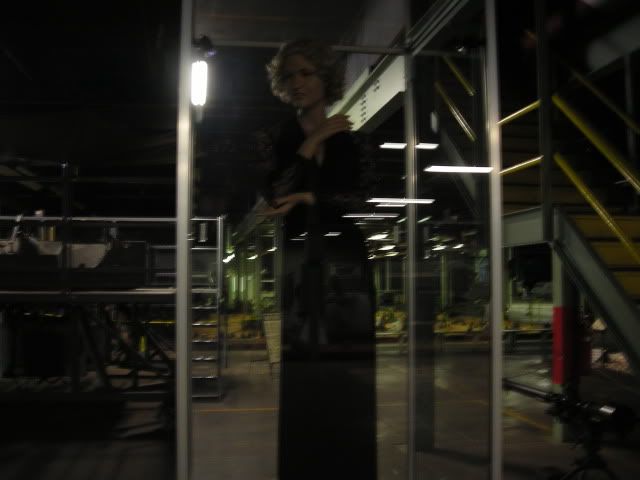 Eva Braun's dress.
Picture signed by Erwin Rommel.
Dingo scout car.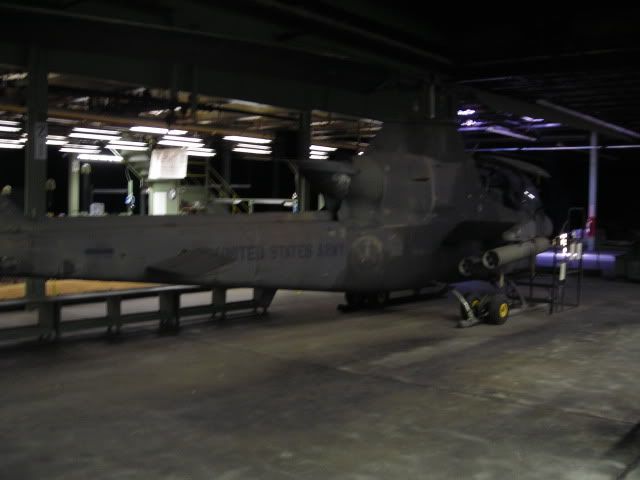 AH-1 Cobra helicopter.
US Army howitzer from 1900.
US Army Gatling gun from the Spanish-American War.
---
#6
10 years ago
And now, for the North Carolina Aviation Museum. This museum is much smaller, housed in 2 hangars at a small one-runway local airport. When I visited, it was staffed by a Korean War vet who spent 8 years as a Navy carrier pilot. The museum features a number of rare aircraft, although there weren't any fighters or bombers. It also features a whole lot of WW2 memorabilia. However, almost all of these items were owned (or captured by) by local veterans who donated them to the museum. So each display case comes with personal stories about local veterans. 1 was a bomber crewman shot down over Germany and put in a POW camp. Another survived the war and went on to fly for the CIA in SE Asia. And so on. One was a fighter pilot in the Tuskegee Airmen. All the planes in the museum are in running condition, which is pretty amazing in itself.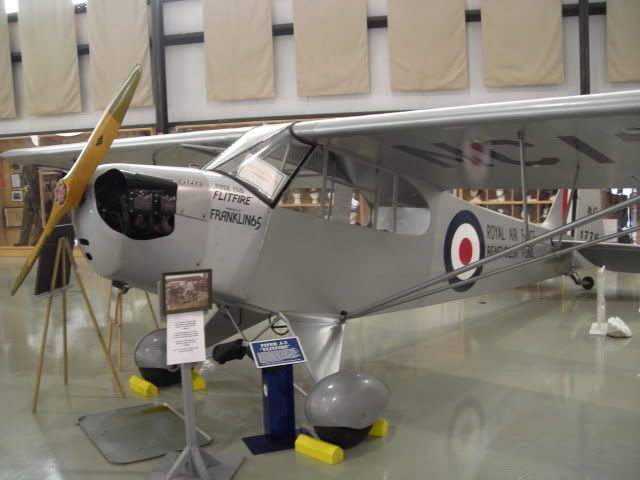 Piper Flitfire flown by Orville Wright during a WW2 War Bond campaign.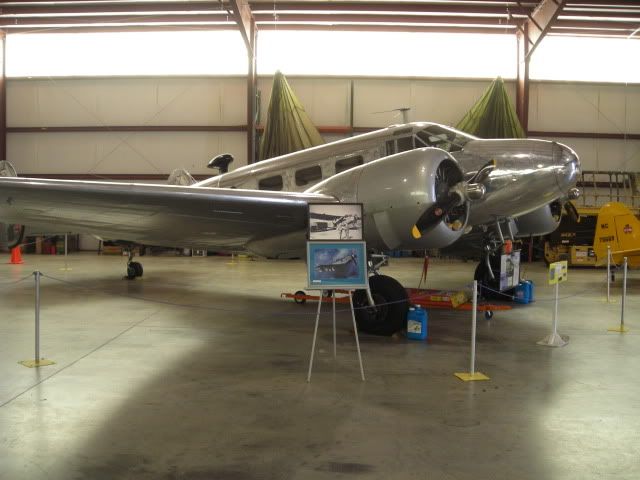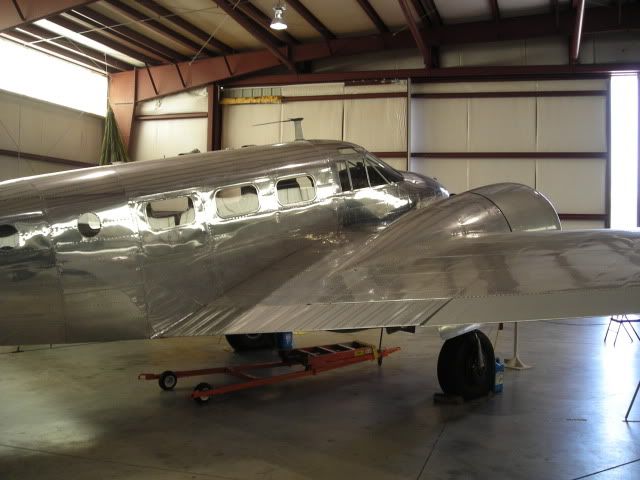 Beech C-45A. One of the most beautiful aircraft I have ever seen. Used to train bomber crews in WW2.
Fairchild F-22 trainer.
Italian WW2 uniform.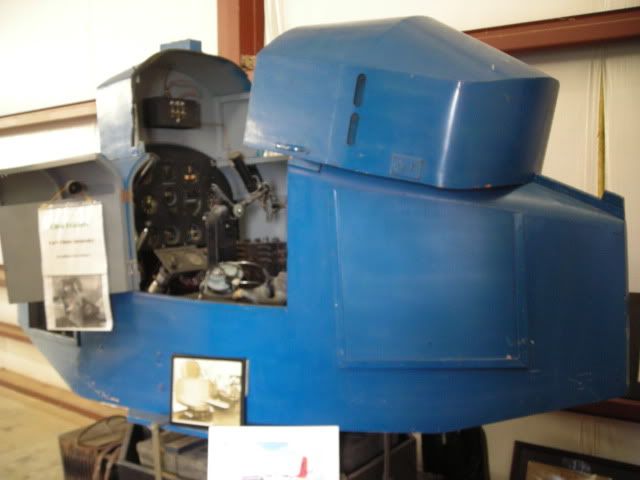 Links Flight Simulator used for pilot training.
Plymouth staff car.
Savoia-Marchetti S.56C amphibian, of the type used by Smith Reynolds to fly from London to Hong Kong in 1931 (at age 20). This was just four years after Lindbergh became the first person to cross the atlantic solo. Now, this 20 year old was about to try and make it all the way across the Eurasian landmass in an open-topped biplane. He had already flown solo across the US in record time, but this was something else. Smith Reynolds was the son of tobacco tycoon RJ Reynolds. He had an arranged marriage with the daughter of textiles tycoon Joseph Cannon at age 18. They had a daughter but quickly separated. Six days after they were divorced, and right before he left on his flight Reynolds married Libby Holman, a Broadway actress 7 years older than he was. Holman was infamous for having numerous affairs with both men and women. Needless to say, the family wasn't pleased. They certainly didn't like Holman and her stage friends hanging around their family estate. Reynolds made it to Hong Kong. In July 1932, a few months after returning from his flight, Reynolds threw a party at the family estate. At that party, he wandered off into the house and was found dead with a gunshot through his head. The death was ruled a murder, but no one was ever brought to trial. There were rumors that his new wife Libby was sleeping around with his friends. At the party, they got into an argument when Libby revealed she was pregnant. Charges were dropped against Libby for lack of evidence, and no new evidence was forthcoming. Someone managed to shoot Reynolds in a houseful of people and get clean away with it. With all the intrigue going on in his family, there were more than a few people with motive to do the deed, and more than a few people with motive to not tell the police all that they knew.
Another beautiful plane, the Stearman biplane.
Shehane Aerosport Quail. Some local guy built this in his garage, and actually flew it.
---
#7
10 years ago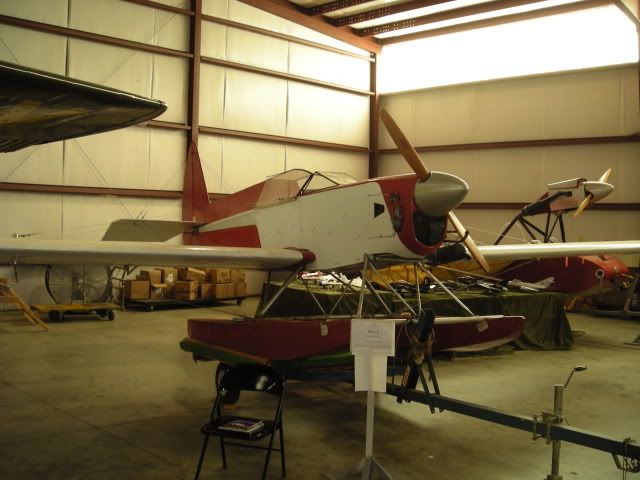 The Purcell Sea Sprite. The only one of its kind. I thought this was the ugliest plane I have ever seen...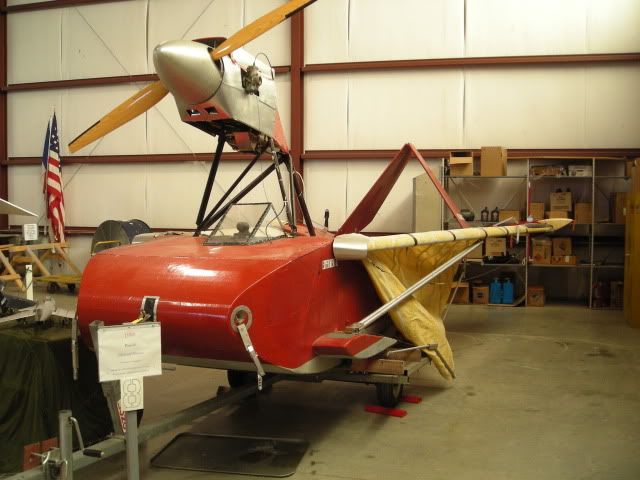 ...until I saw this. The Purcell Flightsail Pelican. Also the only one of its kind in the world.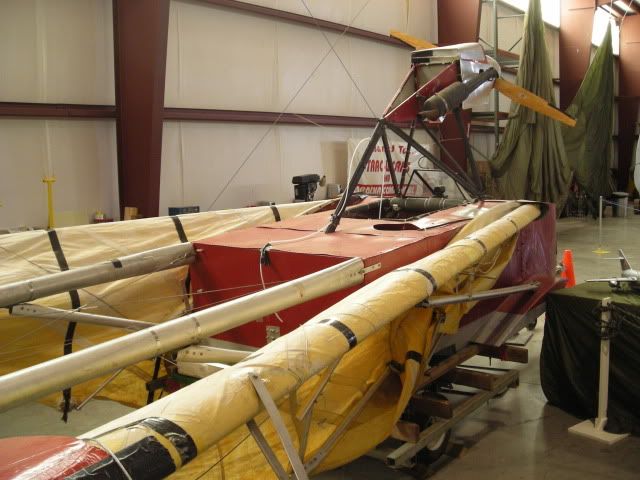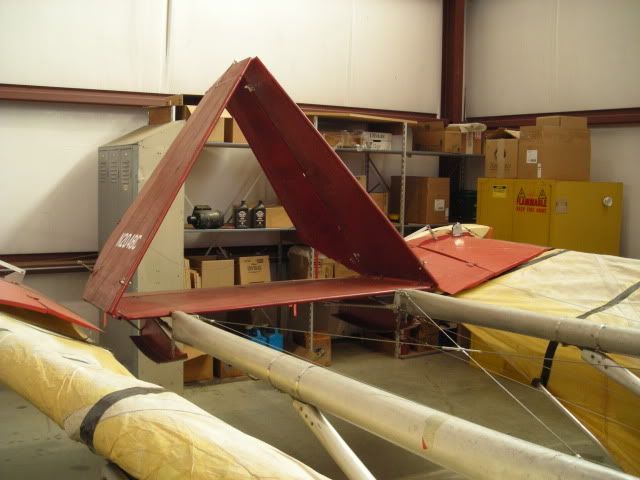 Yes, this is an actual plane. A flying boat. With a triangular tail attached to metal poles held on to the body with 2 tiny bolts. The wings are canvas strung over metal, like hang glider wings. Only they are held together with...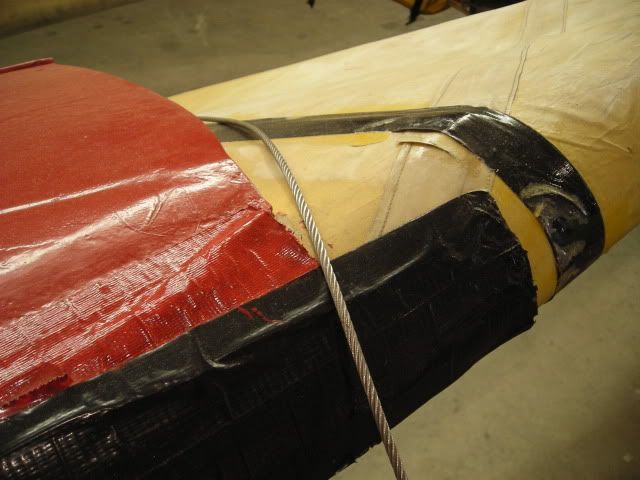 ...duct tape. And yes, someone actually flew this thing.
Mk14 torpedo.
1942 Harley-Davidson motorcycle.
Pilatus PC-9.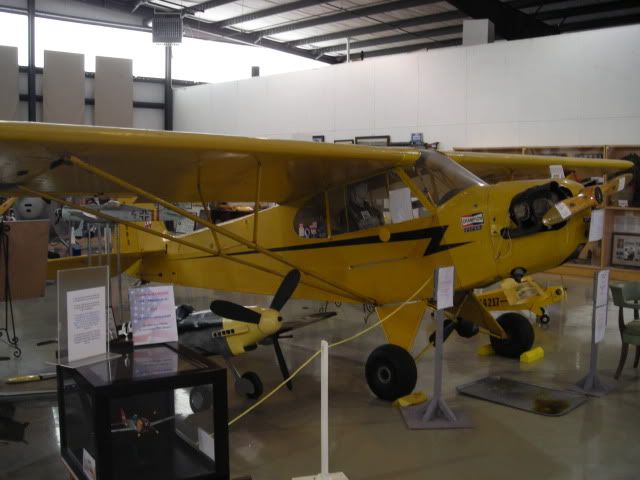 Piper Cub.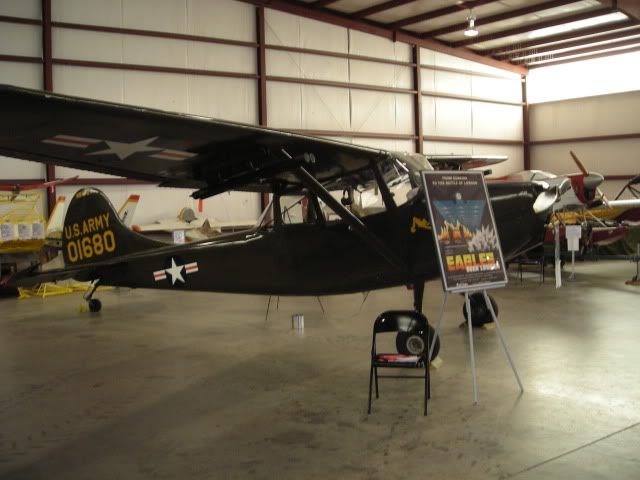 O-1 Bird Dog. This plane saw combat in Korea.
---
#8
10 years ago
US paratrooper's uniform.
US aviator's life jacket.
US Army WW2 uniform. Local newspapers from World War 2: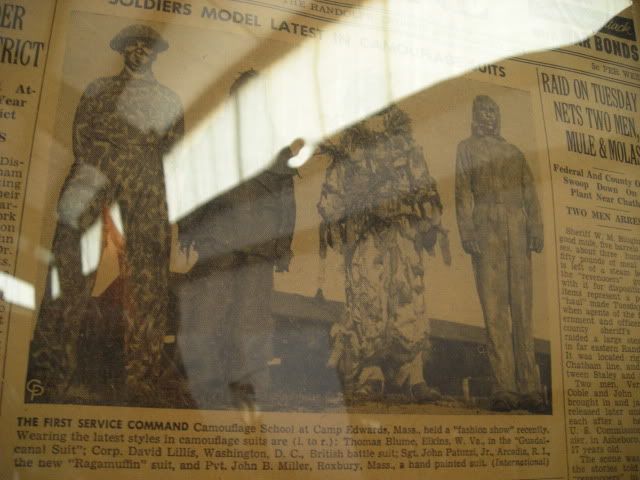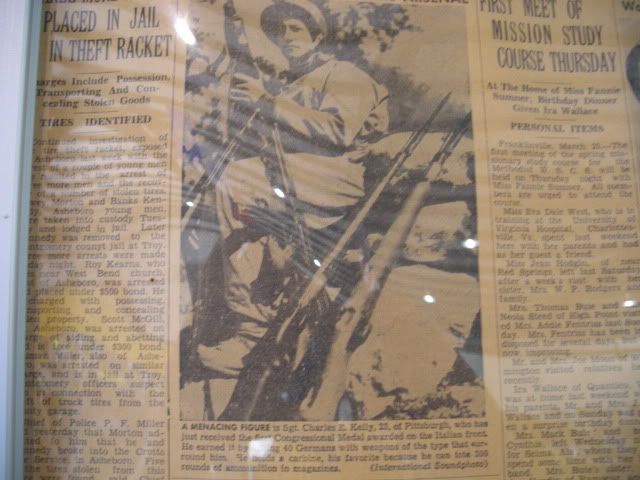 I found these newspapers quite fascinating. It's like a trip back to how these people experienced WW2 on the home front. So in conclusion, visit these museums if you get a chance. I'm only showing you a fraction of what's at each museum.
---
#9
10 years ago
Amazing pics there mega!
I should note though...that's a finnish Suomi SMG, not a beretta, in the top posts ;)
---
#10
10 years ago
Von Mudra;4969013Amazing pics there mega!

I should note though...that's a finnish Suomi SMG, not a beretta, in the top posts ;)
Good call. The museum had both, I just got them mixed up in my pics.
---