#1
13 years ago
For anyone who's interested here's a bunch of high-res photos (click the names to download the rar for that category): - AEC Matador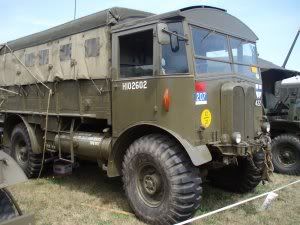 I was unable to get inside this one but managed to do some pics through the window. - Austin K2/Y Ambulance
Photos of two vehicles - one was painted green the other is in its original RAF colors. The interior shots are all of the RAF ambulance. It was interesting to see that the whole body of the vehicle was made of canvas and not just the cab covers. - Bedford MW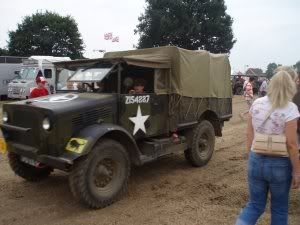 Photos of two vehicles - one British (pvt. Allen has more pics) the other captured by the Germans in North Africa and fitted with 2 MG42s + 1 MG34. The British one had canvas doors until 1942 when they were replaced with metal doors. - Bedford QL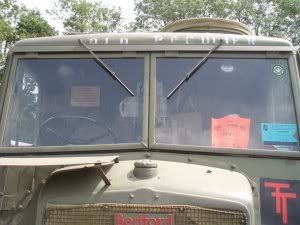 Photos of two vehicles - a Bedford QL GS and Bedford QLT (troop transporter). The QLT has an extended chassis and 3 benches running the length of the bed and its rear doors hinge at the sides instead of along the bottom. - GMC CCKW 353
Interior shots of one of the many GMC 353s at the show. The driver's view one is rather drunken I'm afraid... - SdKfz 173 "Jagdpanther"
A few exterior shots of this restored beast. It was great to see it in action in the arena! - Kfz 2 Stöwer Typ 40
Complex German car with 4-wheel steering. - Morris CS8
Photos of 2 vehicles. Most of them are of a desert camo one that happend to be sitting in the road with no barriers around it. - Morris CS8 with 40mm Bofors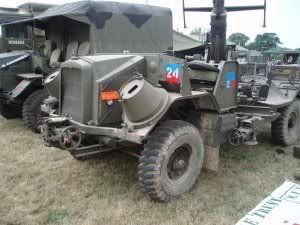 Morris Commercial with a 40mm Bofors mounted on the back. Note how the front seats fold down when the gun is deployed. - Opel Blitz
Only a couple of shots. As you can see pvt. Allen has the rest... - SdKfz 10 Demag
I tried to get as many of this one as possible despite the owners saying I must stay my side of the barrier... - SdKfz 250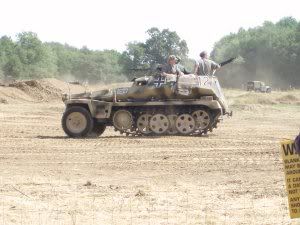 Another nice vehicle owned by SdKfz. I was only able to get a few photos though. For more go to www.sdkfz.com - SdKfz 251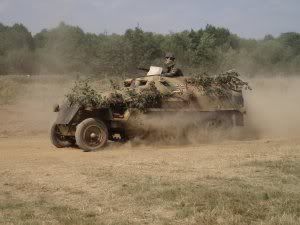 About five vehicles in this collection of photos. Some are the Czech post-war versions, the interior shots are of something that looked like an SdKfz 251 but I'm not sure what it really was. There's some more showing the vehicle in action in the battle in the "Other misc photos.rar". - German bicycles and motorcycles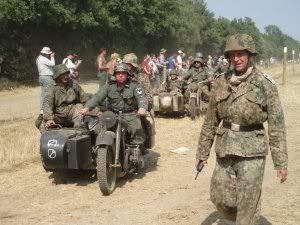 Various pics of various bikes/motorbikes. There were many BMW R75 and Zündapp R750 sidecar combos at the show. - Misc German vehicles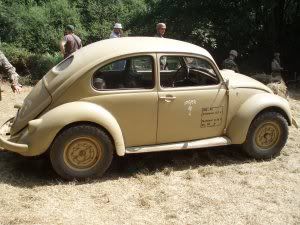 Including: 2cm FlaK, GAZ 69, Hanomag 13 Autobahn 1941, Hanomag K15 Rekord 1937, Horch 901 Kfz 15, Kübelwagen, Mercedes-Benz L3000, Opel Olympia, PaK 40, Schwimmwagen, SdKfz 222, SdKfz 247, Tatra(?), Steyr Typ 87 Käfer, VW Typ 87 Käfer and a T-55 pretending to be a Tiger I. - Universal Carrier
Three vehicles here I think. Two standard Carriers and one rusty version with a Vickers HMG. This one had different gauges/controls inside and was wearing an Australian flag. Not entirely sure what it was... - Shermans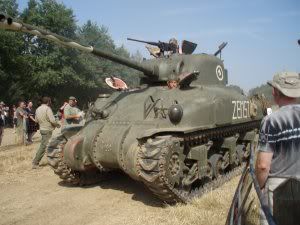 Two types - 75mm and Firefly. - Other misc photos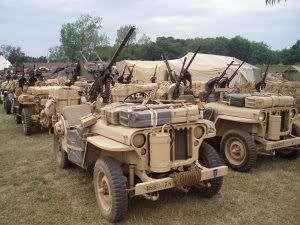 34 photos of random stuff from the show. Jeeps, tanks, halftracks, reenactor camps, battles, guns... - Vietnam "Rolling Thunder"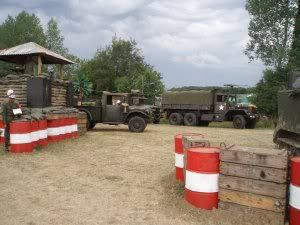 Photos of the battle and camp done by the Rolling Thunder group of reenactors depicting the Vietnam conflict.
pvt. Allen! Enjoy!
---
#2
13 years ago
Does pvt. Allen know how to aim with a gun?
otherwise, fantastic stuff.. wish I'd been there :S
---
#3
13 years ago
Got any Hungarian or Italian vehicles in there?
---
#4
13 years ago
Ah, and right behind Pvt. Allen is the P17, otherwise known as the Lee Enfield M1917, WW1 American rifle and the primary rifle of French forces after 1943.
---
#5
13 years ago
FatJoeDoes pvt. Allen know how to aim with a gun? otherwise, fantastic stuff.. wish I'd been there :S
That's not too bad, my mother once put a rifles' but on her cheekbone to look throught the ironsight...:rolleyes:
---
#6
13 years ago
lol.. yeah I know the type..
'You hold this thing like this?' "No babe.. that would dislocate your jaw, becaus of the recoil.. it might hurt.." 'oh ofcourse... :lookaround: ... what's a recoil?'
[SIZE="1"]-edit: 222'nd post! For the fun of it, I'm a try and bring up a new style of posting from now on.. until I reach 444.. [/SIZE] :p
---
9th December 2003
0 Uploads
#7
13 years ago
Cool photo's, though you should have one with Allen posing for the camera with any weapon. Now he's just "playing" and nto doing any though posing. :p
---
#8
13 years ago
Love the text on the side of firefly - Revenge ("zemsta" in Polish). I wonder if the number is 2 due to the first sherman being blown up:p
However I see something wrong there. This firefly has m4a1 hull - afaik to fireflys were converted only m4a4's and m4 hybryds (m4 with welded-in cast front). Is the "zemsta" a post war kitbash?
---
#9
13 years ago
FatJoeDoes pvt. Allen know how to aim with a gun?

otherwise, fantastic stuff.. wish I'd been there :S
Donitz is correct, I was just looking at it and playing around with sights, but I do admit that they proved to be quite tricky to aim through them, all other weapons were easy, the m1a1 somehow didn't fit.:p I wouldn't mind photo with the M1 Thompson though, the way you see weapon is somehow much more different than most other weapons in games.
---
#10
13 years ago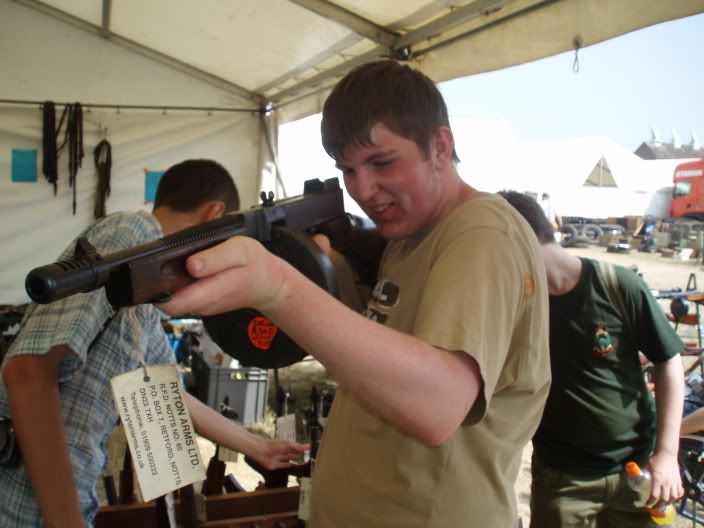 Not pvt. Allen (my brother instead) but being able to handle all those guns was great! The Tommygun was especially fun (cue gangster impressions). There was a lack of Garands, MP40s and StG44s though...
---