#1
14 years ago
Today I was on WaW-bfe. We were playing Ahnrn, and I saw a Tiger smoking next to a wall, with about 6 infatry around it, but ofcourse none of them had PIATS. I only had a Rifle then I remebered I saw PIAT where I spawned , so I went in, got it and lined up my shot, the target was about 35 meters away. I shot my shot, and guess what!?My shot goes to the right and missed by about 10 feet and hits my own infantry man just running, away, square in the head!I mean WOW, how do you happen to screw up that much!I mean I guess Is hot with huge crosshairs. A little picture...
Spoiler:
Show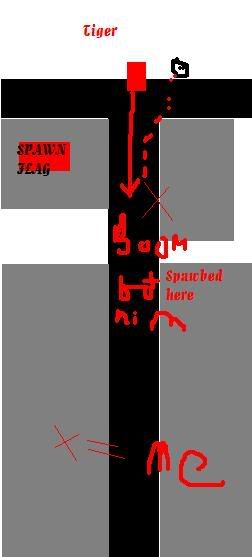 Feel free to add your own.
WHERE THE CRAPPY WRITING IS WHERE I KILLED TIGER WHEN IT DROVE BY ME!
---
#2
14 years ago
That is, my friend, why cone of fire is, for lack of a better way of putting it, ass.
---
#3
14 years ago
:D
On Hslan today I was in a fighter downing planes left and right. So as I was flying, I got jumped by 2 fighters one I easily killed the second I couldt get(Thank you BF42 for deleting my controls and now I have like 0 senstivity)I had 15% health 188 bullets and was screwed, or was I?I saw a B17 and hoped I would be saved, I was lucky because that thing was full. I pulled up and matched there speed. The gunners rattled at him. the fighter forgot about me and shot The B-17. I go under the 17 almost dieing from friednly fire but they missed, and the Zero was gone, and I countined to fight!
---
18th March 2006
0 Uploads
#4
14 years ago
was once in a 130th match as myself(Lukas) and bornes was in a cromwell and i had a panzerfaust so easy meat right? wrong! i was 10 meters away and i fired guess what? it went freaken straight up instead of hitting the cromwell so i died
---
#6
14 years ago
Mr.Blithe from The Great Escape, you are a disgrcae to him.
---
29th April 2005
0 Uploads
#7
14 years ago
On Liberation of Caen, where the panther and the Pz3 spawn, I saw a german running to the panther. I couldn't stop him, so i jumped into the Pz3 and killed the panther...with 2 shots on the side armour :lol:
---