#211
11 years ago
Anonymous_Gamer;4481551 Not sure who you are talking to, but anyway I just posted that as sarcasm, seeing how Nazis, officers in particular, were pretty obsessed with Hitler, so they would do some pretty hardcore fucking shit, like the eyelid thing, especially during the last years of the war, so I wouldnt be surprised if they actually did that at some point in the war :rolleyes:
I was talking to Flyguy45, I think.
---
#212
11 years ago
Grayfalcon;4478028The one the left.[/quote]

Ok,ok, I've really heard enough.:lol:

The picture has been taken by Heinrich Hoffmann. Heinrich Hoffmann was the private photographer of Adolf Hiltler. He was born in 1885 and died as sentenced war criminal in 1957.

Let me quote your statement once again:

Grayfalcon;4458955 Some of my family helped capture the French capital and a few are in the picture Hitler took next to the Eiffel tower. My Grandfather was the photografer of that picture and several others with hitler in them.[/quote]

Accordingly Heinrich Hoffmann was your grandfather. Accordingly his children must be one of your parents. Heinrich Hoffmann had 2 children. Heinrich Hoffmann, born in 1916 and Henriette Hoffmann, born in 1913, aka Henriette von Schirach, the later wife of the Reichs-youth-leader Baldur von Schirach.

This leaves only on conclusion. Either your dad, Heinrich Hoffmann fathered you with a fancy nurse for the elderly in some Senior complex, or Henriette von Schirach gave you birth at the age of 78. What an awesome lady.

So, the most difficult part is to draw a line from Heinrich Hoffmann to Albert Speer, which you call a relative of yours. But hey, you gave us that nice link to ancestory.com, where you found out about your relatives. Remember?

Grayfalcon;4477152I'm sorry if an of this information seems unbelivable but its truth the website is:Ancestry.com -- Browser Upgrade

See, when you searched for your genealogy, you entered an english word into the search screen of google. And the result was an american website. You didn't even notice that the site got an german spin-off called Ancestry.de. Still, the complete website is of american origin and covers merely the genealogy of people who left europe for the states. The website doesn't cover neither Albert Speer nor Heinrich Hoffmann. So I wonder how you could ever google your families genealogy. Nevertheless it gives a glimpse on the actions you might have done prior to posting your first statement in here.

Besides, people already assumed that your IP adress is from the States. I don't even believe in that. You're just starting your webcareer. You're probably using anonymisation. But I do believe that your little post here is just the tip of the iceberg. You left a trace throughout the web that is broader than every highway. You just think everyone else is a moron, as if we don't get that.

[quote='LIGHTNING [NL];4477232']I can see your IP address. You live in the North-Eastern US.

So, let me quote this: [quote=Grayfalcon;4462127]Also yes im 17 at humboldt university I skipped 5 grade because I read to much and do a lot of math no reason at all. I don't watch zelig at all and its spelt grayfalcon.
You skipped the 5th grade and you're 17, right? Even whith a shortened schooling time of 12 years like you can find in some provinces, you would not have been able to study a single semester yet. You would just have enlisted to university yet. Big words, but nothing behind it.
Lets have a closer look at your >>>profile<<<.
So, you have "[...] several small jobs here and there mostly as a chauffer."
That must be a great job. So, you're one of the lucky people who took the chance to make their drivers license at the age of 17 in germany. Luckily it is possible to do since 2006. But unfortunately you ignored the details. You're only allowed to drive with an chaperon aged above 30 here, who's name is enlisted into your drivers license at the date of issue. So, I guess you enlisted your mother on your drivers license, didn't you? Just in case your mother is Henriette von Schirach, do you drive around with her dead body all day? I wonder what the cops will say once they stop you.
So, the moral of the story is simple. The web is not an unlegislated area. It is not the area where you can lie to people all day at discretion. It is easily to detect, and hopefully not forgotten that quickly. Hopefully your future statements will always be taken with a pitch of salt, at least i cannot recommend otherwise. And instead of staying away from this thread, you entrap yourself with further lies. That is the most disgusting part of the whole story. If I were you, I'd be ashamed of myself, searching for a suitable corner for the next few hours to reconsider my actions in the future. Honestly, I even have doubts that you're 17. At least you give the picture of an 14 year old kid.
Does the number 14 remind you of anything? You're really growing up fast. 3 years in 3 weeks. Congrats.
Have a nice day.
---
#213
11 years ago
Damn, nice job Dukat. Good research. Everything you said makes sense, and adds a great deal of logic to Greyfalcons statements. To be honest, some of your statements, Dukat, were so good they almost made me laugh at how much you exposed Greyfalcon. I'm not saying your intentions were to make Greyfalcon look like an idiot, but nevertheless you did a good job of it!
Oh and I'd like to add. Greyfalcon, if you are such a smart cookie, that skipped 5 grades of school, well, lets just say you certainly miss-spell in almost all of your posts. Even if English isn't your root language, if you were that smart you would not be making so many typos. I have a friend that lives in Holland, he speaks English better then you and has not skipped 5 grades, let alone any.
I find this image appropriate;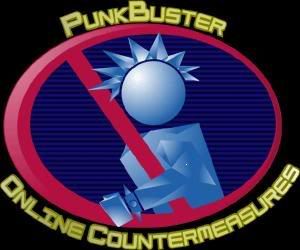 ---
20th March 2008
0 Uploads
#214
11 years ago
Sire_Apple;4481942I have a friend that lives in Holland, he speaks English better then you and has not skipped 5 grades, let alone any.
I can beat him!! My English is good and I did not skipped any grades I actually did one 2 times!! :p Now we must make an end to the terror called Grayfalcon. Sharp my axe!
---
#215
11 years ago
Family members of mine in WWII were both in Europe; one was a truck driver and the other infantry,
non family members of mine that are friends of the family include an Italian soldier who knows our family, he served in North Africa as a mechanic and soldier and was captured as a POW, brought here and has lived here ever since.
Another friend of the family who lives in nearby Nebraska served on board the USS Enterprise as a gunner (AAA)
---
#216
11 years ago
.Invictus.;4483298I can beat him!! My English is good and I did not skipped any grades I actually did one 2 times!! :p Now we must make an end to the terror called Grayfalcon. Sharp my axe!
You did a grade two times?
---
#219
10 years ago
Just found this thread with some really interesting stories. For my family on my fathers side (mum was an orphan and never tlked about her family): grandad served in the Wellington Mounted Rifles at Gallipoli (WWI ANZACs) and later in Palestine; one of his brothers also fought in Gallipoli, dying of wounds in Malta 6 months later; his other brother died on the Somme. My father fought in WWII (40-45) in North Africa and Italy (wounded at Cassino), being a 25 pdr gun commander, demoted back to private for going AWOL to Rome on a drinking and whoring binge with his mates (Kiwis eh!). Promoted back to Sgt due to lack of experienced NCOs. Someone earlier mentioned American high altitude supply drops and their inaccuracy, in Burma. My father said of air raids at Cassino; " when the Germans came over (rarely), we ducked. When the British came over, the Germans ducked. When the Americans came over, everybody ducked." Yes he did. Cheers from Aotearoa BTW, served 2 years in Queen Alexandra Squadron, Royal New Zealand Armoured Corps back in the early 80's -no NZ Military in war action hence saw no active service.
---
#220
10 years ago
My grandfather was officer in the hungarian army. The Germans fetched some Hungarian soliders for the eastern front and so was my grandfathers group. They where sent to the Don river near Rostov along with some germans to aid them. But since Noone like the germans there they wheren too loyal, and when the russians came, they just turned around and started shooting germans. The russians took away all their weapons and gear and let them be. They had to walk(!) back from russia to hungary. A few thousand kilometers through russia, through the winter, avoiding combat they came back to hungary 2 years later. There where 5 other men along with my grandfather who survived in the end. My grandmother was in the "resistance". She was with a group of women when the russians came to Pécs raping and killing people. They managed to knock out a young russian solider and take away his gun. Dunno if they killed more but i got told that they and some men managed to shoot down a low flying IL-2 attacking a train somehow. The pilot was a women.
My granddad died in 1956 when the russian used tanks to smash down the hungarian revolution while trying to take out a tank with satchle charges.
---