31st January 2005
0 Uploads
#1
13 years ago
Hey! Just came here again to suggest 2 new maps as well as how fast semi-automatic rifles can fire.....
First I suggest there be a D-Day map focusing on the Airborne troops of Britain and the US........It could include C-47's as well as Horsa gliders. The germans would get plenty of AA.....also it would be nighttime and perhaps there could be some flooded fields as well as villages partially on fire (by the Germans, of course)
Secondly I suggest there be a Pearl Harbor map. I don't need to get into that too much because it has been discussed before.
Lastly, I suggest that ALL semi-automatic rifles (M1 Carbine, M1 Garand, SVT40 and G43) all be able to fire as fast as you can click the mouse....right now there is an annoying delay which can really hurt......................
That's all for now, have a great weekend!
---
14th December 2003
0 Uploads
#2
13 years ago
wow, your original...[Search] button mate ;) on the third point i actually think its an engine limitation
---
31st January 2005
0 Uploads
#3
13 years ago
Isntead of sharing knowledge it always seems like people must always concentrate on the damned Search button.
Anyway I am sure they could work around the engine with the semi-automatic rifles. I mean they did manage to make random weapons...........
---
jumjum
Write heavy; write hard.
50 XP
11th April 2005
0 Uploads
#4
13 years ago
That map was called Night of Nights, St. Mere Eglise, Pegasus Bridge...
---
#5
13 years ago
I think that they lowered semi-auto speed to keep those that had it balanced with the rest of the weapons. However, considering the state of rifles vs. smgs, I do not think that the delay is necesary at all - in fact, I think it contributes to the inbalance of weapons. On the subject of maps: I, like many others I am sure, would love to see those maps (as an officially release). BTW, he knew the topic had been brought up before, so save us the usually 'use the search button' line, please :)
---
5th February 2004
0 Uploads
#6
13 years ago
It's not an engine limitation. XWW2 has real semi-automatic rifles with which you can fire as fast as you can hit the left mouse button. I think FH should have them too.
---
#7
13 years ago
well Fh is not a realism mod so why? It's one thing to scale down rate of fire to fit with the scale of the game, having the weapons realistic relative to eachother, but FH only applies it to some weapons, aka NERFING.
---
19th April 2004
0 Uploads
#8
13 years ago
Remember they wouldn't fire as fast as you can press the mouse button. They would fire as fast as you could press the trigger (which takes a few miliseconds more than clicking the mouse) and therefore there should be a tiny delay in between shots (So slower ROF than in XWW2 and alot faster than FH's imo).
---
25th September 2003
0 Uploads
#9
13 years ago
I'm all for giving the weapons a realistic rate of fire. Would balance the huge gap between the current rifles and automatics.
---
cc.
2 excited 4 shark week
50 XP
#10
13 years ago
don't forget rommels asparagus. Rommel put in big wooden stakes to shread gliders as they came in. luckilly not many gliders got hit by them.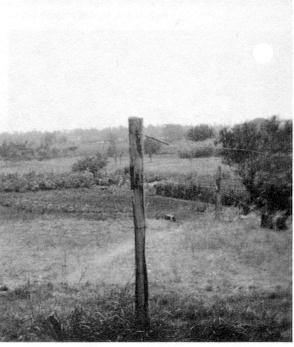 ---