#1
16 years ago
List A/C errors and suggestions Only one wildcatfish was actually built so it should be replaced with the OS2U Kingfisher which was very common with many built.
The US never used the Swordfish but they did use the Curtiss SOC Seagull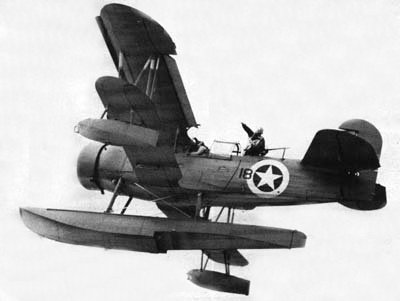 TBF-1 Avenger the ww2 US torpedo bomber workhorse, replaced the TBD Devastator at the Battle of Midway
SB2C Helldiver replaced the beloved Dauntless in late 1943
F4F wildcat needs to have 6 .50cal because by the time the US entered the war the F4F3 which had twin 50s in each wing had been replaced with the F4F4 with 6 50s (3 in each wing)
---
27th April 2003
0 Uploads
#2
16 years ago
From the beginning down: We didn't need to do really much to build a Catfish, that's why it's there. The US in FH don't have a single Swordfish on any map. (The PoW is a BRITSH battleship) Avenger will come soon, and it will replace the Devastator, which will replace the SBD-T. Not sure about the Helldiver, but you knewer know with Lobo :) The Wildcat has 6 Mgs in 0.6. You probably mistake teh inner pair for one.
---