#1
13 years ago
Ok, first of all, i know ww2 fairly well, just don't know D-day very well so do not laugh because of my ignorance of not being able to name the beach :) In one of the D'Day beaches, .. Sword, Juno, Gold or Utah.. Probably Sword.... they had to climb a massive wall to get up to the german positions, using ropes to climb. And that is naturally a level that seems to be very interesting, but also gives German a massive advantage, but if possible to make a map for FH with this beach, and balance it (Like having the rocks as a grey flag, and the Germans have to run far longer to catch this flag, so it is always so that Germans has to push Allies back to the see, and Allies just push forward, btu as a start element, have to get up the rocks). And with Special Forces, the addon to Bf2, it seems that is impossible. There you have ropes you shoot away, and then glide on. If that can be done by the developers (and i see mod's using far more of the engine then any of the official expansions do), then it should cause little problem for the Mod-team here to just make the roop shoot upe, and isntead of "Gliding Down", climbing up, or something. The problem there is the animation i assume ? Would walk/run on the wall like that would look king of weird, but crouch-walk, and holding rope (instead of weapon), when climbing up might look good.
Im not a mod-person, so i do not know if it is either possible, or desirable, just presenting an idea that i had:)
---
Rikupsoni
Victim of Forgotten HopeForum bystander
50 XP
26th April 2004
0 Uploads
#2
13 years ago
Hmm would be nice.. But couldn't it be possible in BF1942. Just make a rope out of ladder.. But that would be pretty hard and not nice.. :)
---
#3
13 years ago
That is a sollution i suppose, but it all ends up with that the problem is the animation of how they climb :)
---
#4
13 years ago
Do you mean Pointe du Hoc?
---
2nd January 2004
0 Uploads
#5
13 years ago
Yeppers, he means Pointe Du Hoc obviously... which was between Utah and Omaha Beaches.
---
#6
13 years ago
Yes and make a flag near some big coastle guns and when the americans take it the germans ticket points go down make the far land very hegerowey and a lot of mg 42s and trenches
---
#8
13 years ago
ok, here is old picture of Pointe Du Hoc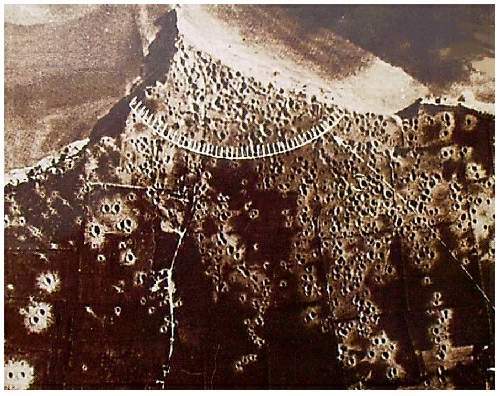 and here how it is today
and again, how it was then
and the exact same place now
and now some overview pictures
and to say short what hapened, when the rangers arived, they found most of the guns not in theire place and most germans gone (IIRC they where moving to a better defendeble place??) and they had no real problem taking the place, but when the german counterattack came they lost more then half of theire man ant it took till noon june 8th before backup arrived.
---
3rd February 2004
0 Uploads
#9
13 years ago
Sorry to be a killjoy, but i doubt it would work. I believe fh2 is going to by based purely on BF2 and not any expansion packs, thus makign the community larger. So, that just leaves the option of having ladders running up the cliff, replaced by a model of a rope. It's a bit to flimsy too work. Be cool if it could though.
---
28th September 2003
0 Uploads
#10
13 years ago
Didn't xww2 have a map like this? it completely sucked.
The Americans had to climb massive ladders but by the time they reached the top they would just get wasted by an mg42. This would happen over and over until the map ended.
---