#11
12 years ago
ctz;4626232BF2 only supports two weapons firing at the same time from a single PCO. Therefore, we have diagonally opposed barrels being the same weapons, giving each barrel 40 rounds and twice the fire rate they would otherwise have.
To let 2 diagonally opposed barrels fire at once ist historically accurate, since the Flak was used with 2 footpedals, each triggering 2 guns diagonally opposed. Pushing both pedals let them fire all at once.
But rightclick doesn't anything. FH1 the Flak 38 Vierling had two different ammo slots with 40 rounds capacity. In FH2 it does not, and there is no alt-fire with this weapon.
Or maybe it didn't work. Oh and the Flak 38 Vierling does not fire too fast. 1800 RPM, divided by 4, will empty all 4 clips in less than 3 seconds.
And 4 muzzles always have style: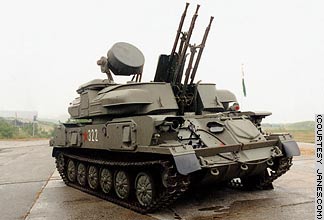 ---
30th January 2006
0 Uploads
#12
12 years ago
Is that Captain Stransky ?
---