6th February 2005
0 Uploads
#1
15 years ago
Now there has benn talk of removing pistols from certain classes and forcing the players to rely on their knives and long range weapons, but there hasnt been much talk about the knives themselves. Now, personally i find knifing people in FH and BF2a rather cool and rewarding experience, especially if the guy is a Thompson-weilding psycho. But lately I've noticed that every country in BF2 and FH (except Japanese officers, gj on that :)) has the same knives, I really dont think it works that way, I know a bunch of people will argue that you rarely see those knives anyway and that most of them look very similar, I personally think that for FH2 (and maybe the .7 release for bf1942) you guys should give all the countries their signature knives, I mean, it wouldnt take as much work as tanks would it, I see just a new model, a skin, and maybe tweak the range on some, i like the range difference on the spades and Katanas, so I'm thinking this wouldnt make ANY difference on gameplay, but I think it would add personality to the different nations. Huh, what do you think?
---
5th February 2005
0 Uploads
#2
15 years ago
I think knives would be pretty easy to model. :)
---
#3
15 years ago
yes put when would u use them never i real life they used them to open their post. maybe adding bayonets
---
4th February 2005
0 Uploads
#4
15 years ago
doesnt the polish army have there own knife ingame
---
#5
15 years ago
Finnish. They have the Pukko Knife, a folding rather sexy looking weapon.
---
#6
15 years ago
There's new knife code in .7, and i must say, melee weapons are now a thing to be GREATLY feared (especially katanas). Theyr essentally short ranged shotguns. A knife will easily defeat a rifle at close range. Pavlov is insane, theres a lot of hand to hand combat in the tiny hallways of the apartment.
Hopefully we'll get bayonetes in for .7, cuz waggling around little tiny butter knives does look pretty retarded.
---
28th December 2004
0 Uploads
#7
15 years ago
tiny butter knives
Butter can be dangerous, even toxic, b-b-b-beeeew-w-waaare ! :p back on topic: i never noticed it, but now you say it... indeed the knives are the same for most armyes. Small details turn a pretty picture into a masterpiece.
---
#8
15 years ago
I looked on google for a (short) while, but I couldn't find much. Can someone post some good pictures of the knives / bayonets that were used by each nation?
---
#9
15 years ago
American M1
German K98
UK No4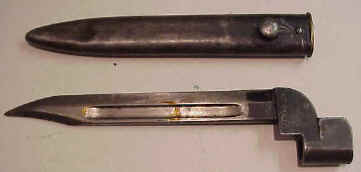 Russian Mosin Nagant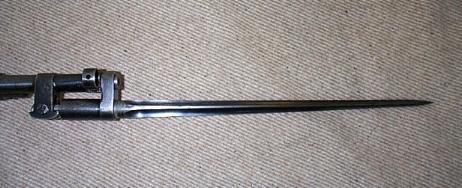 Japanese Arisaka
The vanilla bf knife model is the k98 bayonet. I don't think we'll be adding nation specific knives for FH1942, but we will for FH2. I will be modeling the no4 and mossin, and m1 bayonets for .7
---
#10
15 years ago
The No4's bayonet looks wicked. But the like the Mosin's pike.
---