#1
16 years ago
In the futurew sometime I would like to see uparmored vehicles. These were vehicles that had extra protection added by a field repair depot or by the crew. In game these vehicles would be a random spawn. The y would be coded to have little but slower speed and better armor protection.
Examples are...
PzIV. Most had armor added in the form of tracks hung on hull and on either side of turret face.
M13/40 with sandbags.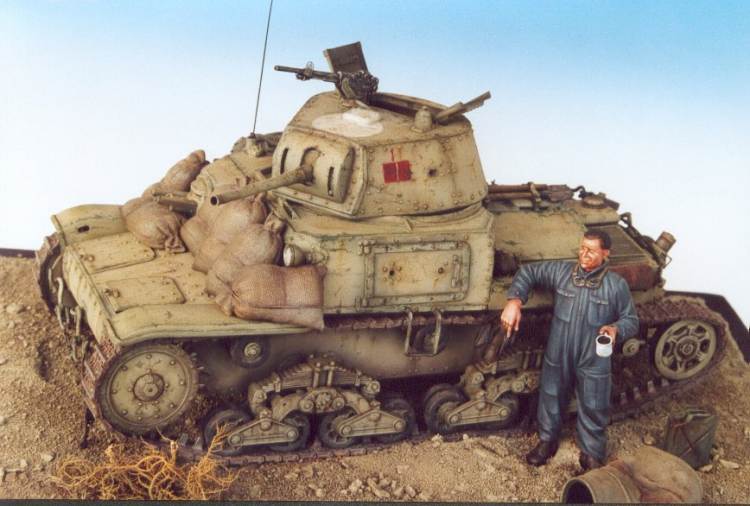 Semovente 75/18 with sandbags and track added
Panther ausf G with added side turret and side hull protection.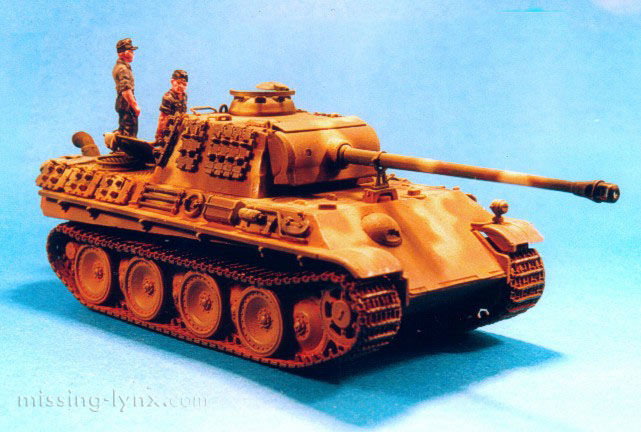 M-4 Sherman... Sandbagged Sherman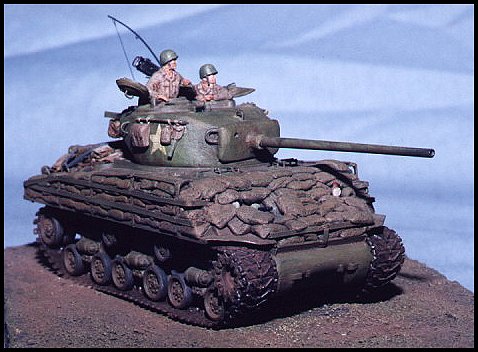 Canadian Firefly, but other Shermans used this technique too.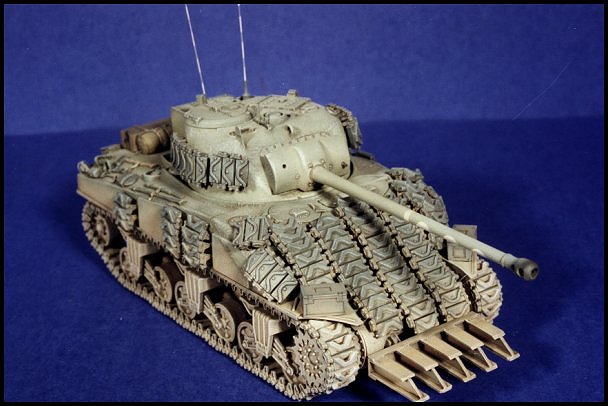 Polish Firefly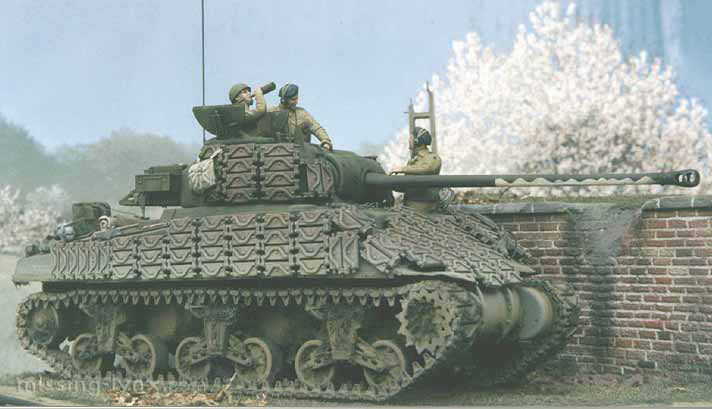 Churchill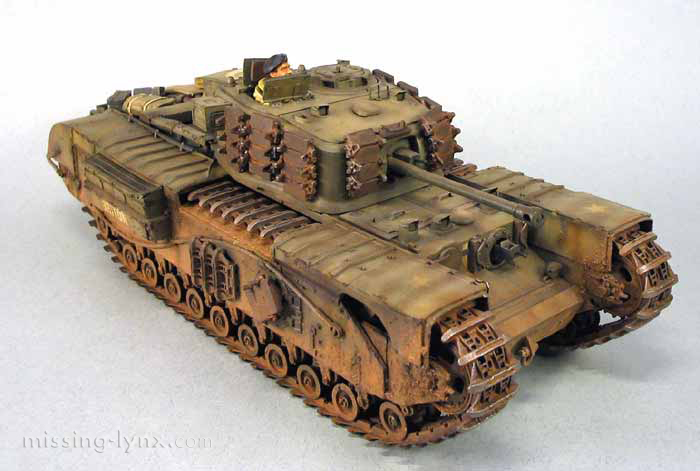 T-34/76 with hull armor panels added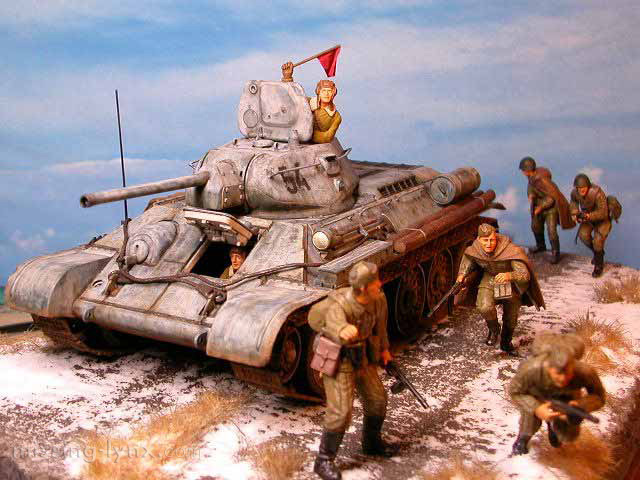 T-34/76 with hull and turret armor panels added
---
#2
16 years ago
It would bring more variaty under all the carbon-copy tanks that we have now (while we are at it there could be different camo/hull number on these new tanks), however.. a new model would have to be made (copied and modified) and coded, skinned and such..
FH is already a huge download, it could be done for the main battletanks for the armies since those are more numorous, but not to many should be done. imo.. nice idea tho.
---
#3
16 years ago
The 13th Raptorhowever.. a new model would have to be made (copied and modified) and coded, skinned and such..
not entirely. the vehicles are made up of several sub-objects. making various sandbags as a seperate object, and then randomly spawning with or without would be possible without a brand new hull and skin-export.
it would probably even be possible to use them as statics (in workshops for instance) if they are not too specific (or they are exported in weird angles)
---
#4
16 years ago
If you have a bunch of sandbags spawn randomly on a sherman the code would have to be altered (slower speed, more protection) is this possible? How about lighting and shadows on the skin and ground?
---
#5
16 years ago
that's a good idea, and we already have some randomised coding - only snag is that (I think) the vehicle would have to be coded as a totally separate vehicle because it's collision model would be different...
as it is, we can randomise "decoration" like sandbags on teh hull, but it wont protect the vehicle anymore than it already is...
---
#6
16 years ago
My thinking, especially on the PzIV and Shermans is that the Tigers and Jumbo's were rather rare. You could add uparmored PzIV's in some maps as a replacement for Tigers. The uparmored PzIV in the first pic is using T-34 tracks and even has the turret face covered, adding armor to a critical weakspot.
I know on the Russian front KV-1's were in short supply in parts and due to their vehicular performance some commanders preferred uparmored T-34's to the KV-1.
If you add external items to tanks without adding coding to take advantage of it, it defeats the purpose.
I know it adds coding and objects to the game but I think thgis is more realistic than having a Tiger on every map. If the track added armor PzIV had its hull armor raised to probably 100mm and turret face protection upped to about 80mm it would have protection similar to a Tiger and the 75mm L/48 gun is already pretty strong. Since there were roughly 50,000 Shermans made and only about 250 Jumbo's the Jumbo should be a rare spawn except around Normandie area. Otherwise a track added armor or sandbags could fill in. And if we get the 76mm Shermans so much the better.
adding armor to the Churchill was just crazy but they did it, must have come up against something nasty to want extra armor. PAK 40, PzIV long barreled, and Tiger I's already have problems penetrating front of a Churchill.
---
#7
16 years ago
Good idea, as always. :D
It would add some randomization, plus pack some more realism into the mod. The way it is now, people don't spend enough time in Shermans or Panzer IVs. Hell, I have even seen some people take a Sherman, watch a Jumbo spawn, the get out of the Sherman and run over to the E2. Adding some more armour might give players a little bit more confidence in the Sherman and other low-grade tanks.
---
#8
16 years ago
Don't forget the Finnish Stugs :)
---
#9
16 years ago
I can't imagine that wood would not stop a T-34 shell very well. Now Bazooka, definatly yes.
Is that a Stug III, or Stug IV? Looks kinda like the IV.
---
27th April 2003
0 Uploads
#10
16 years ago
This is easy to do and fully workable, we will do this at some point, but I am not sure how soon.
---