#81
15 years ago
Wooly_BullyThe Japanese need more 'hidden' bunkers for MGs and Arty, they should be hard to enter aswell. Does anyone know if making tunnels is going to be easier or even possible for Bf2 maps?
yes like what BG42/Vitnam has don whit the japs map whod bee nice:D thos maps are so cool :bows:
---
#82
15 years ago
I dont see adding the Turtle mine as a huge advantage. To me its just a turtle shaped satchel you still have to run up and throw on the tank.
The Japs need A/T guns, artillery, and ATR's (the dragable 20mm type 99 would be good :D)
Type 94 37mm gun, very small and portable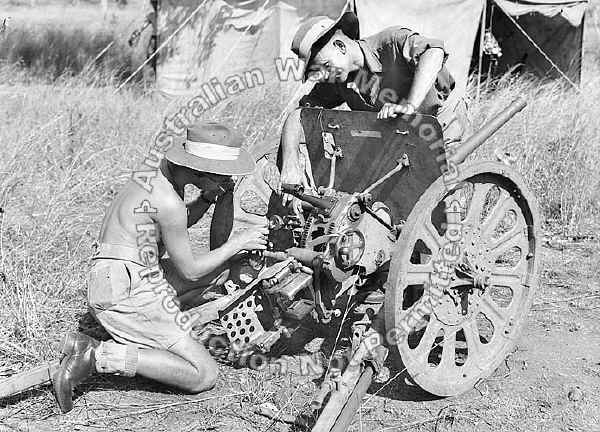 Type 1 47mm. Was based on captured Russian 45mm ATG's which were based on German PAK 36's purchased before Barbarossa.
Type 88 75mm. In game now and very good against most Allied armor.
A Type 91 105mm artillery piece would be a godesend for the Japs.
---
17th March 2005
0 Uploads
#83
15 years ago
:agreed Yes some well placed guns would do wonders for the Japanese defense.
---
#84
15 years ago
Like all the Japanese have to bombard the beach with on Iwo is an AA gun and one 75 mm DP gun in mount suribachi. After looking at these different guns I've decided that it would make it realistic to have a huge battery of the Type 81 105s on/in Mt. Suribachi. Right now the huge bombardment that blasted apart two armies is pitiful. If we ever get that Screaming Jesus Japanese mortar it would be good to have that at the mountain too, it was on Iwo and was used to great effect.
---
25th March 2004
0 Uploads
#85
15 years ago
Set up TERRAIN to balance things. The Japanese have high ground defensive positions bristling with guns. That's what will do wonders for the Japanese. And I disagree. The early Japanese tanks were advanced because of their design, which was more simmilar to older Russian tanks, Low and fast. German tanks biggest weakness on the eastern front was their height. America and Britain never really evolved powerful tanks, not like Russia and Germany. Japan never did because they weren't really needed for defending islands.
---
#86
15 years ago
I would not say the Comet or Pershing were not powerful. They just came late in the war. The Pershing was better armored than teh Sherman Jumbo yet carried the M36's deadly 90mm gun.
The Comet was well armored for its size, had low profile and carried the 77mm gun which was based on the 17lbr and almost as deadly.
But we are getting off topic.
Jap tanks were designed for infantry support and combat experience with T-26's and BT's, not the large mobile actions seen in Eurasia and North Africa. In 1940 the Japanese were considered to have one of the best tank forces in the world ans were the first to mount a diesel engine in a tank.
But like the US Shermans in Europe the Japs never bothered to update their armor much as the war progressed.
Stuarts versus Chi-Ha's or Ha-Go's n Guadalcanal is pretty evenly matched. But the USMC Stuarts were too easy to knock out in jungle fighting. When the US Army arrived on Guadalcanal they brought much heavier armored Shermans.
The Jap 47mm AT gun could only penetrate the Shermans frontal armor at point blank range or the side armor at over 500m. M3 GRnats were similarly armored. The Type 88 75mm could kill a Sherman through the frontal armor at over 500m.
The Japs didnt respond to this threat til too late and as such the newer medium tanks were not in service in large enough numbers before the war ended and there were not nearly enough tank destroyers made.
The Type 3 Chi-Nu was built to fight Western tanks but only 66 were completed before wars end, none saw combat. It had a high velocity 75mm AT gun and weighed 18.8tons. Max armor was 50mm, minimum was 25mm. V12 diesel engine and torsion bar suspension. Min drawback would have been too thin aror and underpowered.
The Type 4 Chi-To was considered a better design than the Sherman and mounted a high velocity 75mm AT gun and was designed to combat western tanks. Max armor was 75mm, minimum was 35mm. V12 turbo diesel engine and torsion bar suspension. Only 6 were completed by wars end and none saw combat. Good armor, 400hp V12 turbo diesel, torsion bar suspension and a hard hitting 75mm gun would have been the worst nightmare to Sherman crews who had little to no experience in tank versus tank combat.
It is also interesting to note that Japan had studied and purchased one Panther to send to Japan but it never made it out of the country. The Jap Panther was eased to the German Army and IIRC was destroyed in combat. So the Japanese had the opportunity to study and test drive advanced tank designs and knew what teh Allies were operating.
If the Allies had invaded Japan it would have been a nasty suprise to the Sherman crews to meet thse tanks. But the US had advanced again to the Pershing and Britain had introduced the Centurion, both of which outclassed the new Jap tanks.
As it was Allied Intelligence officers were shocked and amazed to find such advanced tank designs in Japan at wars end.
---
19th November 2004
0 Uploads
#87
15 years ago
Japan doesn't need more tanks, or larger ones. They never really had an effective tanks beond the Chi-Ha deployed in any real number. It would take away some of the realism of the Japanese army been a Infantry army and not a tank army.
The Americans should have distinct material advantage at least in the later battles (44-45) and tehir main tank should be the M3. The Japs should have better AT guns and should rely on ambushes and Banzai charges to achieve anything. Japan was the fanatical army.
---
27th April 2003
0 Uploads
#88
15 years ago
give the japanese more suicide kits.
---
25th March 2004
0 Uploads
#89
15 years ago