#1
11 years ago
I was thinking it would add some atmosphere to have quotes on the loading screen pertaining to the war or the struggle of man in general that could be used to represent the battle. For example D-day Map Never in the field of human conflict was so much owed by so many to so few-Winston Churchill One arrow alone can be easily broken but many arrows are indestructible-Genghis Khan Pearl Harbour(if ever) I fear all we have done is to awaken a sleeping giant and fill him with a terrible resolve-Yamamoto Fall of Berlin Playing with fire will eventually turn bitter-Welsh Proverb Any Map I am the flail of god. Had you not created great sins, God would not have sent a punishment like me upon you-Genghis Khan Conquering the world on horseback is easy; it is dismounting and governing that is hard-Genghis Khan With Heaven's aid I have conquered for you a huge empire. But my life was too short to achieve the conquest of the world. That task is left for you. -Genghis Khan To be prepared for war is one of the most effectual means of preserving peace-George Washington etc.
---
16th December 2005
0 Uploads
#2
11 years ago
"I here-by declare all quotes be made obsolete since the declaration of this quote-neutralizing statement is made by me today" -Natty Wallo
---
11th March 2006
0 Uploads
#3
11 years ago
Any map I am more afraid of an army of 100 sheep led by a lion than an army of 100 lions led by a sheep.-Charles Maurice de Talleyrand-Périgord
---
#4
11 years ago
"Naturally the common people don't want war: Neither in Russia, nor in England, nor for that matter in Germany. That is understood. But, after all, IT IS THE LEADERS of the country who determine the policy and it is always a simple matter to drag the people along, whether it is a democracy, or a fascist dictatorship, or a parliament, or a communist dictatorship. Voice or no voice, the people can always be brought to the bidding of the leaders. That is easy. All you have to do is TELL THEM THEY ARE BEING ATTACKED, and denounce the peacemakers for lack of patriotism and exposing the country to danger. IT WORKS THE SAME IN ANY COUNTRY."
Goering at the Nuremberg Trials...for Poland.
So old yet so relevant. -"Natty Wallo is the Hitler of the FH; He wants it his way and only his way."
Coca-Cola *runs away while LHAO and going na na na naaa naaaaa na, na na naaa naaa naaaaaaaaa! In that exact fashion*
---
28th September 2004
0 Uploads
#5
11 years ago
Something I think everyone should consider:
I think the main thing to avoid here is the use of 'cliché quotes' such as Stalin's 'one death is a tragedy [...] a million deaths is just statistics', and 'I fear all we have done is to awaken a sleeping giant and fill him with a terrible resolve'.
Yes, quotes can be, and are, a great, simple, and easy mean of creating atmosphere. But using quotes that we see absolutely everywhere else does not really add to the mod, more than using any other thing seen everywhere else. I feel that many mods and even games make this mistake - the Call of Duty series most of all when it simply reused quotes from the original game in its sequel.
As a related example, take the President's address to the nation after Pearl Harbour, the 'suddenly and deliberately attacked speech'. It is a good speech, but every single game about the Pacific War seems to use it, meaning that its effect is greatly reduced. On the other hand, in Rome Total War, the title theme was not about how great and cool war is, and how perfect the warriors are - it was a moving song, titled Forever, about a civilian girl worried sick for her boyfriend the legionary, who'd joined the war as the Roman Empire was falling apart. Silent Hunter 4 did something similar with its opening movie, dramatizing a poem about death, time and memory - how extraordinary people and events, for better and worse, are remembered and us common people forgotten.
But one of the things that quality or not, it's freshness that really counts in my eyes. If every single game used worrying girlfriends instead of cheering war-loving soldiers in their music, I wouldn't like that Rome Total War used Forever - despite the fact that it's a fantastic song, it'd just be 'more of the same'.
In my opinion, quotes used in Forgotten Hope should be deep, they should be meaningful, they should be original, and they should make you think. Call of Duty, while making the mistake I mentioned above, also impressed me by using Munch's splendid statement 'from my rotting corpse, flowers will grow, and I am in them and that is eternity'. It's different from all the gung-ho battle cries and strategic thoughts; it's meaningful, and when I was presented with it after dying in-game it actually made me stop for a second.
So in the case of Forgotten Hope 2, I propose that the developers use little-known quotes, not necessarily from warriors, generals, or commander-in-chiefs, that speak of not only war but also worry, philosophy, death, grief, love, fear, and other things related to war.
---
#6
11 years ago
"Take that you jerk!"
- The entire =2AIF= clan :lol:
---
16th December 2005
0 Uploads
#7
11 years ago
Coca-Cola;3679753 -"Natty Wallo is the Hitler of the FH; He wants it his way and only his way."
No! I dont want everything my way and only my way!.
Btw: I dont wanna be the Hitler, i wanna be the Montgomery of FH.. so there-for, I AM the Montgomery!! :D :D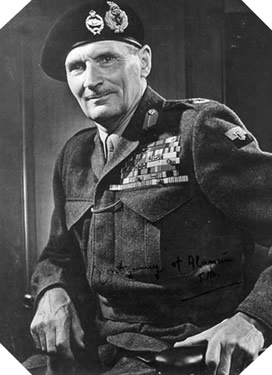 ---
#8
11 years ago
Emperor Norton I;3679453D-day Map Never in the field of human conflict was so much owed by so many to so few-Winston Churchill
He said that about the Battle of Britain, not D-Day.
---
#9
11 years ago
If God would have wanted you up there he would have miracled your ass up there by now, wouldn't he?
~Gunnery Sergeant Hartman Private Joker: What do we get for ten dollars? Da Nang Hooker: Every t'ing you wan'. Private Joker: Everything? Da Nang Hooker: Every t'ing.
~ Thats all I need for inspiration...
---
#10
11 years ago
Was Genghis Khan that Soviet leader/Stalins friend? Or was he in the Axis?:p
Personally this doesn't matter is there or not quotes, if they fit, then put them.
---