#1
15 years ago
Yes we all love out type 82, but there's some other kubelwagens and its time for the 82 to stop hogging the spotligh! If it comes time to have some 82 replacements, there are number of other light transportation vehicles that are also possabilites. Its actuallly pretty hard to find info on them for some reason but here are a couple of the more obsucre ones I came across mainly czech made vehicles that were utilized. The skoda type 952 Kubelwagen Kfz 15
six-cylinder petrol engine with total cylinder volume of 3140 cm3, whichgave engine power of the 80 HP. Gear allowed 4 speed stages forward and one reverse.
The Tatra 57K (kfz 1)
These were not German conversions of captured vehicles, but were purpose-made for the Wehmacht between 1941 and 1943. Although rarely seen in photographs, some 6,000 were produced
http://miniatures.de/html/esp/attack-72812-tatra.html http://www.smallscaleafv.com/ANG/Technika6/72_T57&Flak30.htm
The Tatra T-57K is an improved version of the earlier Tatra T-57a Kübelsitzer which was produced from 1936 to 1941. The early Reichswehr Kübelsitzer was a militarized commercial vehicle with simple bucket seats and open sides. Later versions received half doors and removable side window frames to protect the crew from inclement weather. The Kübelwagen was deployed as a command and reconnaissance car, and it served in a variety of light transport roles. Motorcycle infantry units of the Wehrmacht also knew the Kübel as Kradschützen-Ersatzwagen, a replacement for motorcycle combinations.
the kfz 21 cabrio variant, the skoda 952 cabrio
Technical description In the period 1941 – 1943, ŠKODA Works produced a personal car of the middle class, which was derived from the personal car ŠKODA SUPERB. As a commander car, it was designated ŠKODA SUPERB TYPE 952 CABRIO, or Kommandeur – Cabriolet Kfz. 21 by Germans. Combination of the rounded body of the personal car with upholstered folding top and bulky military-style chassis appealed very impressively. The car had four-stroke, 6-cylinder petrol engine with total cylinder volume of 3140 cm2, which gave engine power of the 80 HP. Gear allowed 4 speed stages forwards and one reverse. All produced cars were taken over by German SS – units. Because of their unprecedented luxury, which they could offer, they were directed to the high-ranking officers. Total number of produced car was 1626, most of them as a Kfz. 15 variant. Thirty cars were completed as a closed ambulance cars, and 100 cars as a convertible car Kfz. 21 Cabrio. There are two examples of the Škoda Superb Type 952 Cabrio persisted in Czech republic, both of them, unfortunately, in rather poor condition.
The praga AV http://www.plusmodel.cz/karta_en.php?id=113
There are countless others too, such as the steyr kommanderwagen, and other smaller vehicles. In the immediate time there's more pressing converns such as ones for the coming italians, french, or other allied ones but in the long run these are some neat little vehicles. SOme were used by other nations to so could be re-used if for example romania or also italy in some cases.
---
#2
15 years ago
I like the Tatra T57, the rest look too much like staff cars. I cant imagine taking them into a combat zone.
---
19th November 2003
0 Uploads
#3
15 years ago
I wouldnt mind seeing them in Forgotten Hope some day, but it isnt high priority, we dont even have a Hetzer or cast hull Sherman.
But, I'd rather have this car:
Riding is style!
---
#4
15 years ago
Anlushac11I like the Tatra T57, the rest look too much like staff cars. I cant imagine taking them into a combat zone.
yea orginally i was just going to do the whole post on that sexy little tatr57, but I ended up including those others as well, which.. yea are baisally staff field cars. The cabrio and the prava AV were specifically used by staff I think, the skoda type 952 im not so sure and maybe seen more general use. There are some other though too, for example the horch 4x4 1a which saw more comabtish usage. Heres one with a 20 mm on it- http://www.missing-lynx.com/gallery/german/cbhorch.htm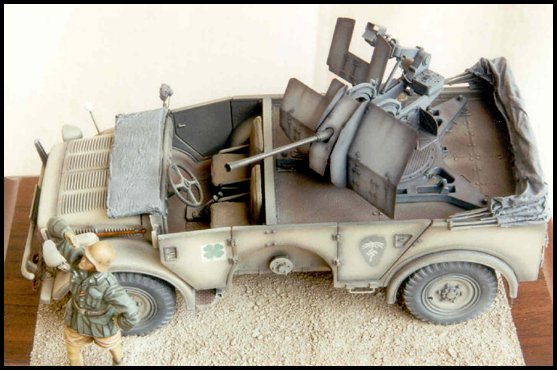 I dont acutlaly know of mange is still working for or part of fh but he did make staff car. He hasnt updated his site sicne september but, here it is- http://mange.the-junkyard.net/previews.html
this is another horch of that i think got used, not sure though. http://www.auto-salon-singen.de/horch_830bl_cabrio_1938_8993_02_04.htm
---
#5
15 years ago
That Horch would be a very cool addition to the african maps.
---