21st August 2003
0 Uploads
#11
15 years ago
Remove this...
...and add this.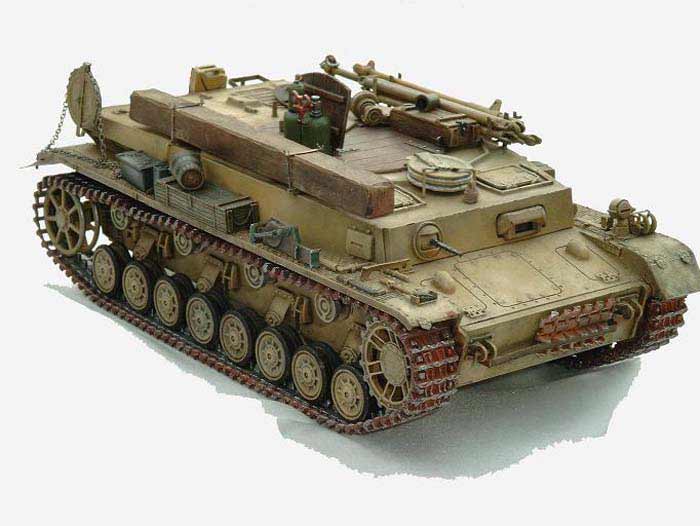 ---
#12
15 years ago
And who exactly would drive the armor recovery vehicle on public servers, as there is no reward for it?
---
#13
15 years ago
Think, just think if that thing would be on Battle of the Bulge: a PanzerIVH covering it while it repairs the King (and I am not talking about Elvis) Tiger, it could re-open hellmouth!
---
#14
15 years ago
My opinion on the 2 best solutions are to either limit vehicle repairs to a max of 50% of total health, or stop the wrench from recharging so that the engineer cannot infinitely repair vehicles. If either one is implementable I'd be happy. But this is really only about nerfing the engineer kit and might only be relevant to making the engineer more realistic. Since only a few tanks can survive more than 2 hits, it's not all that often that you get to pull back and repair. So making these changes (hypothetically) will not have much effect anyway.
---
#15
15 years ago
I think its ok as is...I havet seen a tank be uber-ridiculous where with a little teamwork it couldnt be taken out.
Maybe just a few better ways to defend Arnhem but theres no wrench on that map, so I guess never mind that thought then....
---
21st August 2003
0 Uploads
#16
15 years ago
And who exactly would drive the armor recovery vehicle on public servers, as there is no reward for it?
I would :confused:
Bet hey, some people likes realism and some people likes magic wrench that can fix PzKpfw VI in 30 seconds.
---
#17
15 years ago
People would just camp next to that vehicle. It wouldn't work UNLESS the repair "juice" was limited.
---
#18
15 years ago
I like it the way it is, please don't change anything about the wrench. ;)
---
#19
15 years ago
If you take away the wrench you gimp the engineers to pointless . . . . unless you give them more things to blow up or open (eg. The bunker doors on Omaha). Bridges, barriers, barb wire, make engineers tactically more important and then you can take away the wrench (which I agree is a little weird to have in a realism mod).
---
#20
15 years ago
I disagree, the wrench is needed.
Since the Allies dont have a M32 recovery vehicle or the Germans a Bergerpanther to tow away damaged tanks the wrench is the next best choice.
IRL a tank was damaged and depending on situation was abandoned and recovered at night, taken back to a repair depot and was refurbished. As long as the tank was not hit in the turret ring or caught fire it could be repaired, usually in less than 48 hours, most of the time in 24 hours.
The repair wrench is not realistic and neither are med lockers. How about we also make the infantry have to run all the way back to their base to heal or reload?
Didnt like that idea ?
---