#1
16 years ago
In response to a few "Add the Italians thread I wouldm like to start this thread about what Italian vehicles you would like to see.
Here is my list.
L6/40 light tank
M11/39 medium tank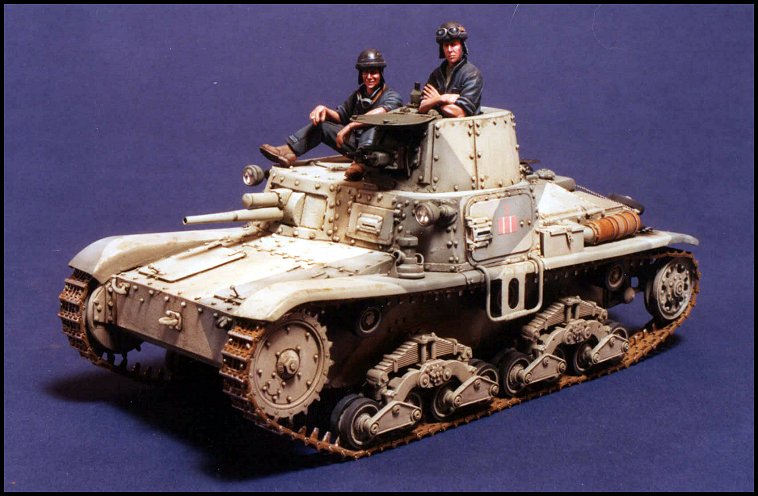 M13/40 medium tank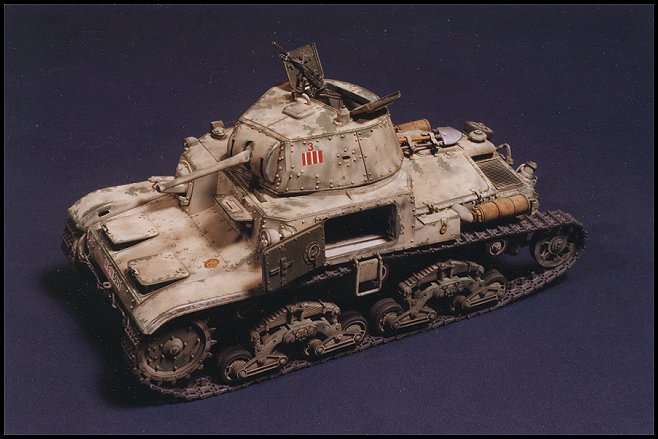 Semovente 75/18 SPG/tank destroyer
Semovente 90/53 SPG whose sole purpose was to take out T-34's and KV-1's.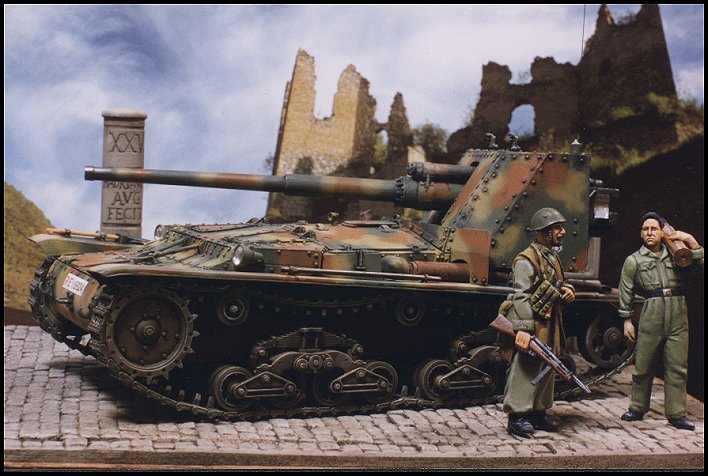 Autoblinda 41 armored car.
Saharina scout car
Fiat model 42 light desert truck
Semincingolato Breda Tipo 61 (Liscence copy of Krauss-Maffei KM11 1/2 track)
75mm L/18 modello 37 towed artillery
Lancia 3 RO truck with 90mm L/53 mounted on the back
Macchi MC.200 Saetta fighter
Macchi MC.202 Folgore (already in game) fighter
Savoia-Marchetti SM.79 Sparviero medium bomber
Fiat BR.20 Cicogna Light bomber
Italian 47mm L/32 A/T gun (liscence copy of teh Austrian 47mm A/T gun)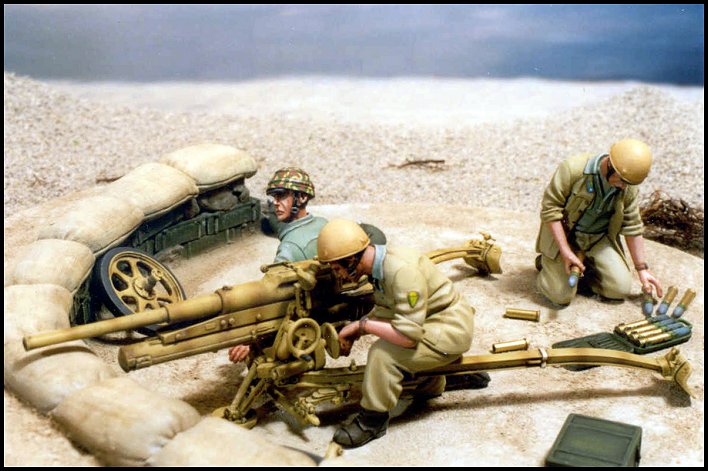 Italian 75mm L/46 dual purpose anti aircraft and anti tank gun (Looks almost identical to the Japanese 75mm Type 88 dual purpose gun in game now)
Italian 90mm L/53 (Looks very similar to the 88mm FLAK18/36 but with the recoil cylinders on top)
Beretta Model 34 automatic pistol
Carcano Mod. 91/41 6.5mm rifle
Beretta model 1938A SMG
Breda mod 30 LMG (AKA the evil abomination).
Fiat model 14/35 HMG
Bomba a Mano Breda MOD.35 GP fragmentation type hand grenade
---
#2
16 years ago
nice post anash, very nice....
---
#3
16 years ago
"Carro Veloce" CV33 Tankette
Vulnerable to anything bigger than a machine gun, but could work as a anti infantry/reconnaissance vehicle with possible spotting ability. Flamethrower version with armoured trailer also available.
Macchi C205 "Veltro"
C202 Folgore with wing guns replaced by 20mm cannon. Would be an easy modification of existing C202 model. Soloturn 20mm Anti Tank Rifle
---
#4
16 years ago
Dont u think this is a little too many veichles too make at the start?
Otherwise, it was a pretty complete list. Fun for the whole family! ;)
---
18th November 2003
0 Uploads
#5
16 years ago
Nice post Anlushac11, I'd really like to see the M11/39 (the one from Road to Rome) and the Autoblinda 41, as well as the Macchi MC.202 Folgore and the M13/40 medium tank make it into the first Italian release, I feel as though these are the most recognisable and essential vehicles. Some really cool stuff in that list.
---
#6
16 years ago
Lanciafamme Spallegiabile Modell 35
http://www.ankkurinvarsi.com/jaeger/FLAMETHROWER.htm Breda mod 35 47mm AT gun http://www.worldwar2.ro/arme/?category=guns&article=3&language=en Fiat Revelli M1935
---
#7
16 years ago
Well, as long as significant numbers of these vehicles were produced, I´m all for it.
---
#8
16 years ago
Nothing was significantly produced by the Italians
Production numbers I could find:
CV-33: 760 CV-35: 2500 L6/40: 283 M11/39: 100 M13/40: 779 M14/41: 1200 M15/42: 90 (Served mostly with Germans and Italian 22nd S.S. Maria Theresa Div.) Semovente 75/18: 150 Semovente 90/53: 30 Autoblinda 41: 550 Saharina: Unknown but was designed for desert and was used by Italians until mid 1950's. Macchi MC.200 Saetta: 1153 Macchi MC.202 Folgore: 1200 Macchi MC.205 Veltro: 291 Savoia-Marchetti SM.79 Sparviero: 1290? Fiat BR.20 Cicogna: 510?
The Macchi MC.205 Veltro wasa Macchi MC.202 Folgore with the DB601 engine removed and a DB605 engine installed. Length is the same but the nose is fatter, its hard to see the difference.
Fiat G.55 Centauro was probably best armed Italian fighter of WW2. 1 x20mm in prop hub, 2 x 12.7mm MG's in cowling, 2 x 20mm in wings. 212 built, used by RSI and Luftwaffe.
Currently in game are skins for a Italian Kubelwagen, a Italian Hanomag, a Italian BF109, and a Macchi 202 Folgore.
I would also like to see the M13/40 and Semovente 75/18 modelled with the improvised armor like track sections and sandbags piled on for added protection and maybe factor that into the armor so they have a little better protection.
---
#9
16 years ago
Nice Italian tanks, shame there all Matilda II fodder.
---
#10
16 years ago
Yup, that 47mm L/32 was actually a pretty decent gun and could kill just about anything but a Matilda II. Unfortunately the Brits used almost all of their Matilda II's and Valentines in North Africa and Sicily.
When playing with the RtR code I had the M-11/39's 2 turret mounted MG's set to fire about the same as the Matilda I's turret mounted MG's. That vehicle is deadly against infantry and its hard to hit because it sits so low. But doesnt take much to kill it.
---