13th August 2004
0 Uploads
#1
13 years ago
Hello, Devs, fans, Romans, elephants... Just 30 minutes ago I went to FHmod.com or whatever to see a little bit of history about our mod. Now, one thing you must know is that I have always wanted more AT guns, including the 17 pounder. I go back to the days just after 0.5 was released. To be exact, the Road to 0.6 update: Day 12. I am looking trhough the now well-known models and skins and lo and behold! my dream: [size=-2][size=-2]
[/size][color=black]A 17 pounder. Why is the writing invisible? I can't see it anymore.Are the FH Dvs's continuin gto models this gun? I wuold realy like to see it.On a side note, I also saw a DUKW there. I watn to have an American version of the Swchimmwagon., to land on Iwo Jima an dTarawa, and so on. Thank 'yall![/color][/size]
---
17th October 2003
0 Uploads
#2
13 years ago
The 6-pounder gun at Tobruk is absolutely devastating to armor. What's the bore diameter on a 17-pound projectile. (the Brits with their designations...)
Isn't that about the weight of a standard 88 mm projectile?
Ah...found this:
http://www.junobeach.org/e/4/can-tac-art-ger-e.htm
9.5 Kilograms. (probably varies a lot) That's over 20 pounds.
---
#3
13 years ago
nice model of the 17 pounder. fh could use that gun althogh thats over kill for a tank.lol
---
#4
13 years ago
hey how do u put a picture for ur avatar
---
13th August 2004
0 Uploads
#5
13 years ago
Oh, avatars? At/near the top of the screen a link will say Control Panel. Go to it and then go to Edit Avatar. There are 2 standard BF42 avatars but there is a custum selection where you take your own picture/art and put it in. Same with signatures. But remember, the size of the avatar has to be no more than 120x120 pixels. The best way to find out if it's a good size is put it in paint and word, then crop and cut and measure to get it so it fits.
---
#6
13 years ago
The 17lbr is a 76.2mm gun firing a very high velocity projectile. It was a credit to British metallurgy that they were able to produce a weapon that could handle such incredibly high chamber pressures whcih gave it such high velocity.
The British 77mm used in the Comet was a 17lbr gun that was redesigned to be smaller and lighter and have a shorter barrel. Because so many parts were different it was assigned a seperate designation as 77mm to avoid confusion with the logistics. It fired all the same ammo and was almost as deadly.
The 88mm L/71, Brit 17lbr, Soviet 100mm, and US T15E2 90mm L/70
---
MR.X`
I'm too cool to Post
50 XP
30th April 2004
0 Uploads
#7
13 years ago
Lt.General.Rodkeifhey how do u put a picture for ur avatar
Oh. My. God. Dude, this is what the SPAM forum is for! You suck. I would love to have this weapon. Furthermore, I would also love to have the Achilles tank destroyer. Pretty much an M10, but armed with the 17 pounder instead of that crap American cannon.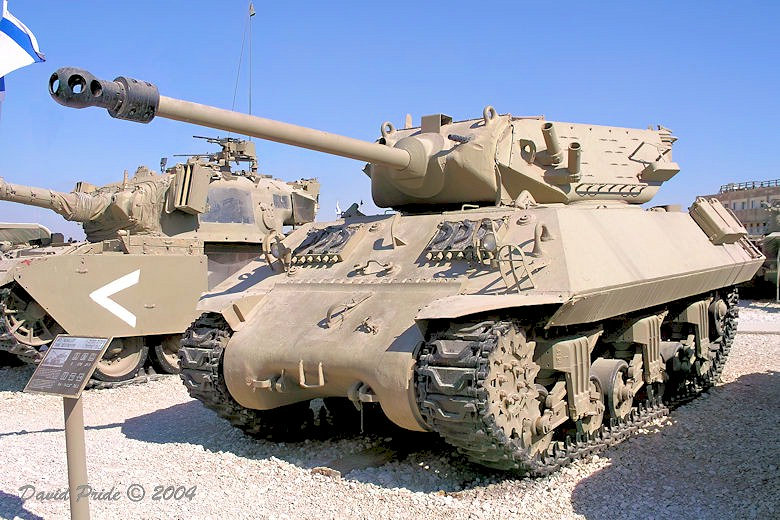 ---
#8
13 years ago
Firefly carries that Bad-Boy, does it not?
---
jumjum
Write heavy; write hard.
50 XP
11th April 2005
0 Uploads
#9
13 years ago
'[BC Tex Arcana']Firefly carries that Bad-Boy, does it not?
I thought so. But I'm worried that God, I mean, Anlushac-11, only mentioned the Comet...
---
3rd October 2003
0 Uploads
#10
13 years ago
yeah, the firefly has the 17 lber.
---