#11
15 years ago
I want the map pack 2 though. Where do I get it?
---
6th December 2003
0 Uploads
#12
15 years ago
it hasent been releast yet but the deadline for sending in a map is soon over, if it isent allready.. then the devs have to pick the best and probely edit them and make some changes so theres some time to go before it is releast i belive..
---
#13
15 years ago
Sweet! I'm new to this mod but I'm excited that the Devs really get involved in the community! :flag:
---
Rikupsoni
Victim of Forgotten HopeForum bystander
50 XP
26th April 2004
0 Uploads
#14
15 years ago
yep thats good, Nancy was very good map. Some Italian custom maps worked in atleast in 0.61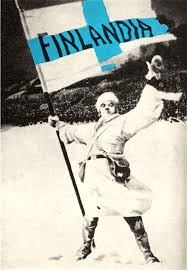 :rolleyes: :rolleyes:
---
#15
15 years ago
So you liked Nancy, Korsun and Crusader? Very glad to hear it, Fritz and I made those maps way back when and to still get praise is such a great feeling you guys probably don't know how much we appreciate it. Thanks.
Just to warn you though we've submitted maps for the newest fan pack and with fingers crossed you'll see the new additions.
Burma: U-Go offensive. Features Brits vs Japanese in overcast mountainous jungles. Finally some other army versus the japanese instead of yanks. If I could have made them Aussie I would have.
Crimea. The germans struggle to defend their foothold on the peninsula as the Russians advance town by town. An excellent opportunity to fly those russian aircraft in a non-stormy or non-winter eastern front map.
Kanev aka Battle for Korsun. The classic is back with better balance, 2 new bridges to access the city, better array of armor and improved terrain texturing.
El Guettar. Lots of long hours to crank out this desert map in 4 days and have it ready but it'll surely please. Like Crusader (that blend of Gazala and El Alamein), it pits the US forces against Rommel's now battered DAK. Finally Americans in the desert, reskinned p38s & p40s. Even the spotter plane is in there to aid artillery. Control points situationed so that infantry can assault some while armor can make the trek to assault others.
Honestly if I knew how to properly upload and insert pictures I would.
Lets hope they don't take too long to release the news or the pack.
---
9th October 2003
0 Uploads
#16
15 years ago
Hope that Crimea map will be any good.. Cross of Iron eh..? You better make sure it looks like it. And uhm.. the only good map from Mappack one was Korsun. Could have used better texturing though.
---
#17
15 years ago
i herd news of an awsome juno beach map!!!!!! that someone is submiting is suposed to be fun
---
16th August 2004
0 Uploads
#18
15 years ago
Lt. HavocLets hope they don't take too long to release the news or the pack.
First of all the contest needs to end ;)
---
#19
15 years ago
Anyways. I can't wait for this. Sorry for whoever the Dev was that I insulted the other day. :flag:
---