#61
13 years ago
It's the gunsight of the Ki-27. Pic is taken in 'Arcade' mode, it's a line you can change in the configurations that places arrows where bullets have hit to show where you hit (and at what angle), plus the 'HEADSHOT' message and little speech bubbles above planes saying 'Bailing out!' and stuff like that. Great fun :D
---
1st January 2006
0 Uploads
#62
13 years ago
You can shoot through the glass of planes on FH0.7 ...
I remember playing a long time ago with Reinholt, around this time last year. We were playing some japanese map, was an odd one because it was like, you spawned next to these floating-planes and there were mines all the way to the south and east so you were trapped on the island unless you went east and north.
Anyway, with a sniper kit as a Wildcat came directly down trying to shoot me up, I had the Ariska with scope? I think that's what it is, anyway it's the pickup kit int he building just off the dock. Fired a single shot unscoped at the plane, the pilot died and I got a kill, but the plane became empty, and floated down gracefully before settling down into a tree.
I was laughing so hard I couldn't talk properly on Vent when trying to explain it, then I got accused of hacks by the guy who shot... but yes, Ariska with scope can shoot through the glass.
---
#63
13 years ago
I've been already killed by a 50. Cal while flying with BF110 on Crète.
---
#64
13 years ago
Baetz in my clan shot Erich out of a hurricane with the walther p38 on El Alamein.
---
#65
13 years ago
I'm just happy that the air whoring is finally going to be addressed. The air wasnt (usually) too bad in FH .7 but, man in Vbf2 it was baaaad. Seems like almost every map had air of some sort, and never enough anti air. I mean vbf2 didnt have any soldier portable kits, so you had to rely on the mobile AAA, or the emplaced stinger and stinger analogs, and even then it took friggen 4 missiles to bring down one stinking chopper. Ugh.
---
17th August 2006
0 Uploads
#66
13 years ago
mwa it wasn't that bad, atleast in my days i have some good results killing choppers when i shot them with the vodnik/humvee or with the AT kit.
But yeah i am hoping FH2 will be better balanced. Also i am hoping the recon vehicles with the 20mm canons can provide mobile AA. This was the case in FH1.
---
26th September 2007
0 Uploads
#67
13 years ago
RussianComrade;4017081It's the gunsight of the Ki-27. Pic is taken in 'Arcade' mode, it's a line you can change in the configurations that places arrows where bullets have hit to show where you hit (and at what angle), plus the 'HEADSHOT' message and little speech bubbles above planes saying 'Bailing out!' and stuff like that. Great fun :D
this is in FH1 or 2?
---
16th December 2005
0 Uploads
#68
13 years ago
Anthony817;4017699this is in FH1 or 2?
The KI-27 plane in FH1 is made by us, you can test it this week, since we release it now...any second now.. :cool: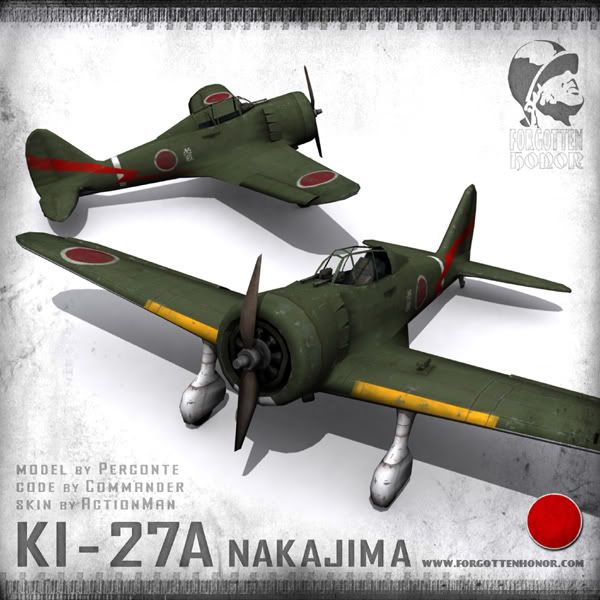 ---
#69
13 years ago
Anthony817;4017699this is in FH1 or 2?[/quote]

[quote=RussianComrade;4016729]Perfect opportunity for this awesome feature I found in IL-2 a few weeks back:
:lookaround:
---
#70
13 years ago
What I was trying to say to all you whiners was: Learn to shoot better and you don't have to worry about bailers.
---