#1
10 years ago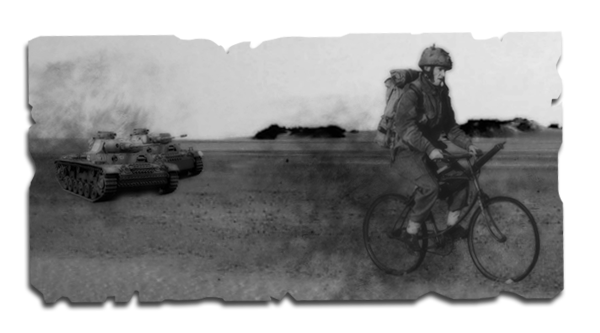 Don't be the last man!
JOIN US!
This friday, as we all know, Forgotten hope 2.1 will be released. And we at Forgotten Honor has choosen to celebrate this by aranging yet another Open Battle Night on our Public Server. This will let you experience the new version of Forgotten Hope in a team play atmosphere with squads working togheter, communicating and trying to achive goals given to them by the High Command. Server will be open and everyone is kindly invited to take part in this event.
If you think Forgotten Hope is a game of team play where winning the map is more important than personal score, then come here and join other people that think the same way. We offer you:
# No registeration needed
# Squads communication via ingame VOIP so no additional software needed
# Full time admins
# No selfish gameplay
# A level of team play you have not seen on public servers
Join us and enjoy!
Where:
Forgotten Honor Public Server 193.93.46.46:16567
When:
Friday the 16th of May 2008, 19GMT
---
11th September 2004
0 Uploads
#2
10 years ago
I take it you have fixed the VOIP problem?
---
16th December 2005
0 Uploads
#3
10 years ago
OMG how nice... this is the best chance you guys will get to try the new patch... too bad Im working friday night or I'd been there (getting pwned..) GLHF!
---
#4
10 years ago
I'm so there lol
Get something good to drink, some snacks and F|H folks + FH2 + new patch = A night to remember
---
2nd January 2004
0 Uploads
#5
10 years ago
NTH_NL
1of2 remaining FaithNomore fan
50 XP
#6
10 years ago
23rd April 2006
0 Uploads
#8
10 years ago
Yeah so guys, this is the same deal as the past weeks, great fun, teamplay and organisation. VOIP seems to have been fixed so no need for any other fields of comunication, but still feel free to drop by our teamspeak server. This week has the added bonus of the use of the new patch, so all those who want to experience the new patch in an organized and teamplay manner, should join in tomorow. lets get ready have some good fun with the new patch tomorow. and dont forget, the tournament will be opening its newest campaign soon, so if you want to keep experiencing this, join up when registration is open.
---
#9
10 years ago
Will be there 4 sure !!! 8)
---
Kev4000
GF is my bext friend *hugs GF*
50 XP
5th October 2007
0 Uploads
#10
10 years ago