2nd October 2003
0 Uploads
#51
16 years ago
Kurupt95What's DeadMeat IP? I've never seen it.
IP - 69.41.237.202 Website: www.warhaus.com You can usually find the server just by entering "Dead Meat" into in-game browser.
---
#52
16 years ago
Someone mentioned the battlefield.no server :eek: Yes, it is up, and we have a no-baserape policy different from for instance WOLF. Players with vehicles shooting into main base, be it tank, arty, air, will get kicked. Once that is known, welcome to our server: Battlefield.no BF #5 FH DNS:rania.battlefield.no IP:83.227.96.187 gameport: 14567 ATM: the map rotation starts off with a couple of small maps suitable for few players, and the larger battles comes later in the mapcycle. Hopefully this means we should be able to start the server with few players and still finish the night with a crowded house :) Our future plan for this server is to use it for Norwegian Resistance (soon to be released) + Forgotten Hope combination. Norwegian resistance is a minimod that will run on top of FH featuring norwegian and british troops against germans in the early war (spring 1940) German invasion of Norway. As battlefield.no is a norwegian community we will surely put this mod into rotation.
---
28th January 2005
0 Uploads
#53
16 years ago
Arisakathe limit is not there to set the standard of what nominal ping should be, it's there to put an absolute maximum. ping varies - if somebody logs on MSN i can get a spike, if somebody tries to send me something i can get a spike, when PB does something i can get a spike, and so on. my average ping is around 160-190, with spikes easily up into 400's if another program does anything, or my computer suddenly decides to do something funny, like loading textures over a town, etc. with my ping i would have around 5ms before i get a warning/kick. remember that if people experience heavy lag, they'll just quit - no need for the autokick. put the limit at a safe value, not below 300. if i lag, i don't make others lag, i'm just an easier target and have a harder time hitting.
thx. we did some testing and changed the configurations a little bid. everything seems to be allright in the moment, no crahes any more so far... therefore, what might be interesting for players on the hslan.FH-server: - highping limit increased form 180 to 300 - PB is (again) enabled
---
6th February 2005
0 Uploads
#54
16 years ago
We have a well administered server with smaller popular maps. 40 minute rounds, 1 round per map, tickets at 200%. It has been full most every night since putting it on our server. Map list goes something like this,
Arnhem Battle of Foy Berlin Stalingrad Karelia Zielona Gora Battle of Valerisk Omaha Beach Gold Beach Karkov Battle of the Bulge Gazala Guadal Canal Market Garden Liberation of Caen El Alamein Crete
Always making minor adjustments that make the experience more fun. We also have helpful tech tips in the console announcements. Have fun, and respect others. If caught with cheats or using exploits you will be banned.
No other rules apply, war is war, give it your best shoot. Dissidents FH v.66 24/7 69.56.162.50 TS IP is the same as our server IP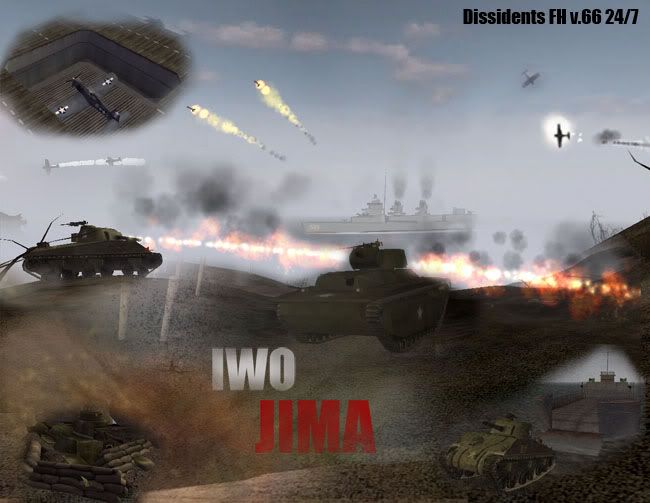 You can run, but you'll just die tired :smokin:
---
5th December 2004
0 Uploads
#55
16 years ago
Punkbuster issue, Go there install it in your PB file, double click it. BAM YOUR UPDATED!! http://www.punkbuster.com/index.php?page=dl-bf1942.php 2nd choice link (pbweb) I did that when I started getting kicked by pb from my favourite 100% vanilla Berlin server and right after it started working. So it should help you:cheers:
---
#56
16 years ago
The AK server is a great server for people in europe with 512mb ram as you get a good amount of gameplay for your load. I used to play on there almost exclusivly and I never had any problems with Nazi stuff :D I used to play on WOLF alot but I stoped playing there when the AK server cropped up. WOLF is a good server if you have 1gb ram and live in USA as the rounds are very short and if you live in Europe you have a high ping. FTN servers are also very nice too as they have 2 rounds and they are well controlled. OKGW is another good server. But I have not played FH for 2 months so I have not played on some of the new servers. When I start playing FH again in a few weeks I will have 1gb ram so I will play n different servers as the load time will be much lower so round times won't matter as much ;)
---