#21
15 years ago
Well here's the model so far - its not finished yet afterall i still have 2000 polygons to use up :D anyway the top picture is the latest one - Don't ask why that skim is on the top :P,
---
#22
15 years ago
coool, just one thing though, front tires look kind of wide, might just be me though, other than that great job!
---
#23
15 years ago
Okay on the way of changing it but i have to check the pictures to make sure your right.
---
#24
15 years ago
I agree with Braun on the wheels, it makes it look sort of toyish. The rest looks good though. :D
From looking at the reference pictures in this thread, the front tires are skinny and the back are the same but there are 2 on each side.
EDIT: 1 more critique The hood part looks a little short. http://www.france1940.bigpondhosting.com/large%20images/Opel_Blitz_3t.jpg In that pic, from the nose to the windshield looks a little longer than what you have it.
---
#25
15 years ago
Using the pics Mazz posted as reference w/ yours so far.
So far though you've done awesome. I wish I could do something useful. :D
---
#26
15 years ago
Okay iam going to do that now. Thanks for the help :D
---
#27
15 years ago
those pictures I posted werent really reference pics because two of them are toys and the third is another model that isnt really correct in itself. Try to find either good historical pics or I bet Taranov can get some detailed blueprints to work off of in minutes. You have a good start there, but the key to a good model is historical accuracy in shape. You need to get the basic shape and angles perfect, details can be picked up in the skins. Your off to a great start, but I'd stress, especially for this mod, that you try and get as true to life as possible. It goes a long way in creating realism.
---
#28
15 years ago
- Rounded down windows. - Rounded corners of end of truck. - Pulled down Corners. - Added one other stack on the end of the truck. - Made front tires less wide.
---
#29
15 years ago
Ok, you're a machine tonight huh. One thing actually that I forgot to mention is circled in blue. There isn't really a step like that on the side going from door to front of the grill.
Another pic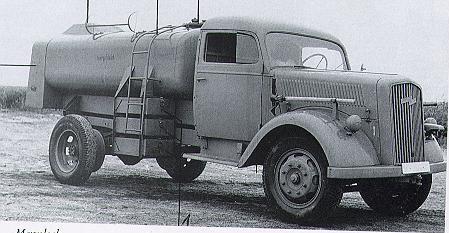 Seems in most pictures there's some kind of box under the carrage at the back of the cab. It also looks like the very bottom of the back of the cab curves in a bit. I guess it all depends on which model year you're modeling.
---