#1
13 years ago
Hi First of all I wanted t introduce myself – Jack74 from polish clan [SBS]. I'm an author of polish Westerplatte map, which was mentioned in bellow topic: http://forums.filefront.com/forgotten-hope-general-discussion/306058-new-polish-map-westerplatte.html A situation described In details bellow made me to write that post. However, first of all I wanted to apologize all official FH mod maps designers that may be angry for taking the pattern or using some elements from their maps. I was thinking especially of the view of the sky (skybox) and the fog color that were taken from Fall Weiss 1939 map. I did it only because both battles took place on the polish soil in September 1939 - the beginning of Second World War. (btw, this sky is marvellous:)). It was all about similarities. The map itself is naturally not ideal. It has some deficiencies and simplifications but while creating it, I emphasized mostly on historical background and landscape. That would be all as for quite too long introduction and now let's get to the point. We are defending polish Westerplatte On the TDP clan website we found information concerning placing Westerplatte map in their latest map pack #5. We should be pleased…. however they have completely modified that map (in my opinion they blew the job) without any final permission or acceptation from the author and put it under it's original name. They have probably used Westerplatte-beta32 version, which they must have liked because on the 23th of March I received such letter: Dear Jack74, I found your map on the web and first of all I wanted to congratulate to you – well done! Second thing, I'd like to ask if we could use your map in our map pack #4. You and your clan would obviously appear on the loading screen and on the news. We could play your map on 64 slots, which usually is full. Some things, with your permission of course, will have to be changed in order to make the game more suitable for 64 players. More info about us www…. signed [COLOR=black]>TDP My answer from the 27th of March was as follows: Hi Sorry for keeping you late with my answer but I was off for a few days. Thanks for kind words regarding the map. You we're talking about using it in your map pack #4 and I accept it but only after finishing its final version. Moreover I have one more condition, that the map can be used independently from the map pack itself on any other server, for example polish server. That's why I think my map should rather be a supplement map (independent map) to your official map pack. According to load screen, I'd rather not change it (I will only add an author), especially when it is good known to polish players and not only. I also wanted to know what modifications do you think will need to be done in order to make the map playable for 64 players? Thanks for interest and cheers. Since that time I received no answer, no email concerning the changes or any request of acceptance. I was ascertain that the conditions I put were not good for them and they just gave it up. So I wrote a protest letter to above mentioned guy. Contents: [COLOR=darkorchid]I noticed that you put my Westerplatte map on one of your servers. I wanted to log in and have some fun playing it but I couldn't do it because you have changed it, and you did it without my permission. I saw on your web site that you want to put it in your map pack #5. In the final version of the map (download link: http://www.badongo.com/file/2851994) during the installation you can find a clear note that says:[/COLOR] [COLOR=darkorchid]"All rights reserved. Any map modifications are allowed only after contacting the author"[/COLOR] [COLOR=darkorchid]Even now I still haven't received any new email with information that you want to change the final version of the map. Previous versions and being more precise - public beta3.2 version -also have all rights reserved. It is so because the file name of the beta version is the same as the final version.[/COLOR] [COLOR=darkorchid]Answering your email from the 27th of March I wrote:[/COLOR] [COLOR=darkorchid]"…You we're talking about using it in your map pack #4 and I accept it but only after finishing its final version. Moreover I have one more condition, that the map can be used independently from the map pack itself on any other server, for example polish server. That's why I think my map should rather be a supplement map (independent map) to your official map pack…."[/COLOR] [COLOR=darkorchid]It meant no more no less than I do accept it but without any modifications.[/COLOR] [COLOR=darkorchid]According to statement above you have no right to use modified version of the map on the public servers under its original name. If you want to use it in your map pack you have to change its name to anything else than Westerplatte. All the more, there can't be two maps with the same name![/COLOR] [COLOR=darkorchid]With regards[/COLOR] [COLOR=darkorchid]Original Westerplatte map author[/COLOR] [COLOR=darkorchid][SBS]Jack74[/COLOR] [COLOR=darkorchid]This is my stance as well as my mates from whole [SBS] clan.[/COLOR] It is only about the justice. I installed Battlecraft over year ago. I was studying it, learning from many mistakes and creating with it all by myself. Since the beginning of Westerplatte creation until its final release I was the one and only one author of that project. Appropriating my map and ascribing its authorship is greatly improper and unjust for I'd rather not call it in another way. However I want to solve this whole situation arbitrational and I suggest TDP friends to change the name of their map. This is the only way to avoid further conflict and allow all players to enjoy both maps. Greetings to all FH mod fans and its upcoming successor FH2 :) [SBS]Jack74 P.S. link Westerplatte final - [COLOR=blue]http://www.badongo.com/file/2851994[/COLOR] [COLOR=black]screens:[/COLOR]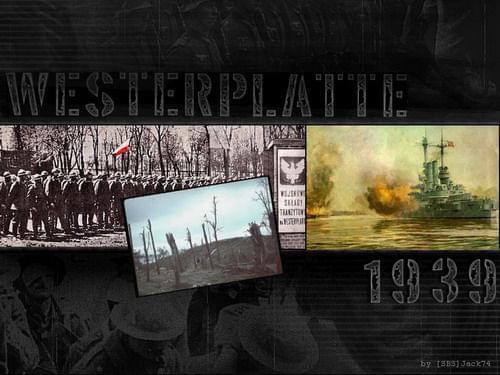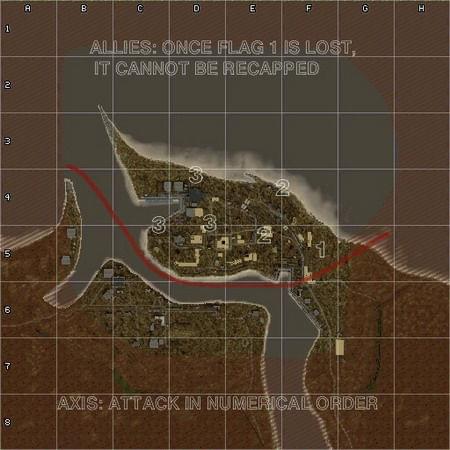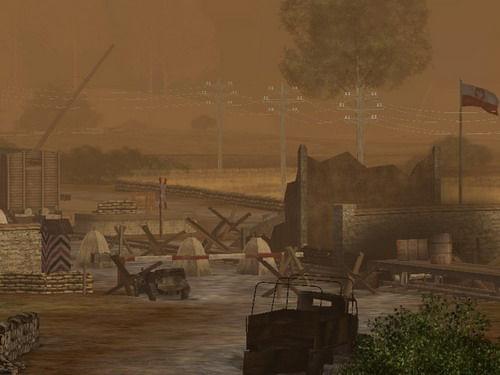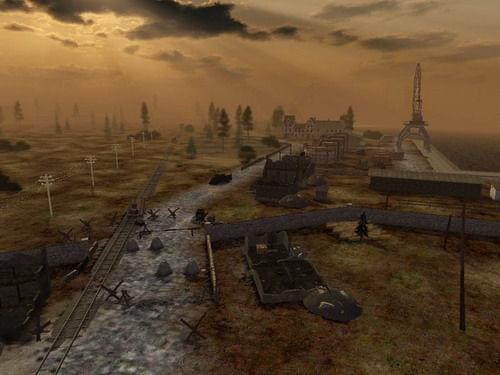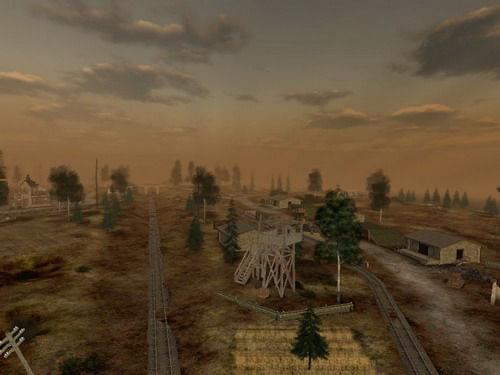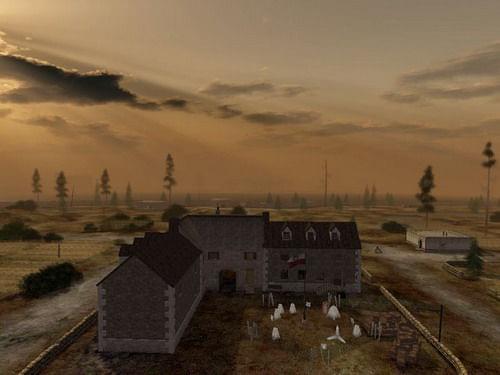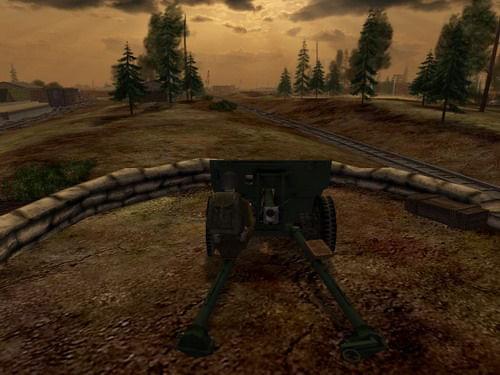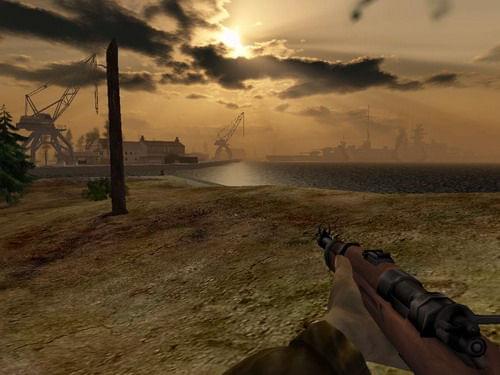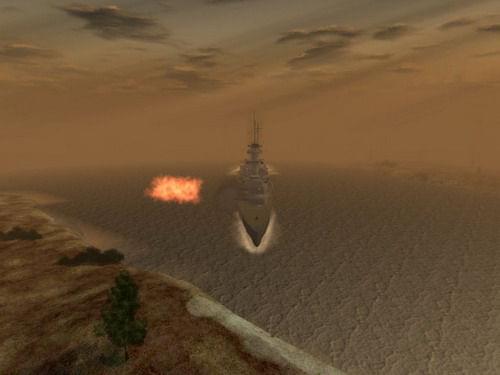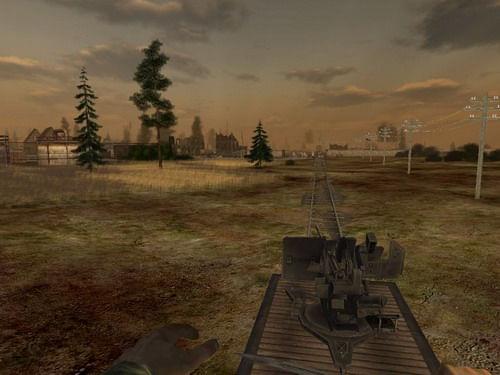 [SBS] - Samodzielna Brygada Spadochronowa (1st Independent Parachute Brigade)
---
#2
13 years ago
Even though I know I should keep my mouth closed, I'll say what everybody should take to acoount who plays on the TDP server.
Most of of the maps that TDP use for the mappacks are not theirs. They use them without even mentioning the creators name and most likely without having permission to use those maps. The only thing they do is that they modify the vehicle-, control point-, ... layout to their likes (which is infact the part of mapping that costs fewest time and skill to do) and then release the maps in mappacks which make the player think they did all that stuff by themself.
In Jack74's case it seems that they are not only violating his copyright pretensions, they are also claiming his work to be theirs. On their website they claim that the map has been created by TDP-Killerigel and TDP-Kampfsau. I red the thread that El Chupacabra posted some time ago and for me it is out of doubt that Jack74 is the original creator of that map.
Spoiler:
Show
I'm pretty sure their server is well administrated, otherwise not so many players would play there. Also I appreciate how much time they spent on events and other stuff keeping FH alive, but on the other side I totally dislike their disrespectful handling with stuff that other people worked hard for and spent much more time on then many people can even imagine. Also I think it is quite annoying that those guys(at least the responsible) seem to be incapable to deal with negative critizism and it seems to be hardly possible to sort things out in a objective way.
At all you TDP guys: In this case you have a mapper who wants to finish his map and most likely would love to see it been played on a full server. Why do you have to steal his work in progress and claim it to be yours? Why don't you just go ahead and start talking to the creator? I'm pretty sure you would be able to find a soulution to finish this map, that suits both sides very well. When this is done, put the map in your mappack, tell everybody that it is Jack74's work and both sides would be happy. Also you would gain some respect by a big part of the community.
---
11th March 2006
0 Uploads
#3
13 years ago
Wow, that stinks. Maybe posting something in their forums? I think that this might actually be a legal issue according to copyright law.
---
#4
13 years ago
Is anyone familiar with sending viruses to specific locations?
I offer my condolennsces to you and hope that justice prevails, all I can do though atm is rep you. :(
---
#5
13 years ago
"TDP" and "ArisheKampfer" or something like that,they're both most lame servers i've ever played on.They tweak things on the maps so they can win(they're playing mostly as axis)everyone knows they're neo-as*holes.Hey jack74 my condolences to You.Btw i am waiting for more polish maps from You (As i am Polish too).
---
#6
13 years ago
That map is sexah as can be. I hope you get your justice from The Dumfkoph Priests.
---
2nd January 2004
0 Uploads
#7
13 years ago
I have always said TDP stinks like a dead cow corpse in the sun. Very sorry to hear this has happened but to be straight and honest, it is not the first time it has happened and I am sure it wont be the last either...
---
#8
13 years ago
Shame servers like that still get plenty of people; there are other quality servers out there that hardly get any people at all because hsland and wolf suck up most of the players. :(
---
#9
13 years ago
In my opinion TDA's behaviour is pitiful... I guess that mapstealing is the activity that stimulates them - stupid kids who don't respect others work ;/
---
23rd March 2006
0 Uploads
#10
13 years ago
I got a publicserver for you all to use. I make you admins and you can make it a good public server with the map rotation you like + with all the access to the BFRSM.
I offered this already a year ago, but nobody takes it, so that is why you have so few good servers. Simply because we lack people that are willing to do it. I have no time to take care of it, cause i have many other things in the community.
But if there are any takers, feel free to pm me, even the server name could be changed to whatever you like.
---