22nd August 2007
0 Uploads
#12
11 years ago
16th December 2005
0 Uploads
#13
11 years ago
.Invictus.;4675833The map looks really nice. And do I see a green Storch there to? :p But, yes there is always a but, I assume Thermopyles means Thermopylae? Then the landscape is very wrong. Way to flat for Thermopylae. Not to hurt anyone, just giving my opinion there :p Great job anyways.
its not flat around the hot springs and thermopyles area....
It's only flat north of Sperchios river and south Of Anthili (like it is in the real place).
Map is crunched out to make it into the tournaments schedule, normally a good FH2 map takes 300+ working hours to do, this one is stressed out in around 150 hours, so... :uhm:
---
#14
11 years ago
That map looks awesome! Are you guys creating whole Greece campaign or only the most important battles?
---
#15
11 years ago
There is a big mountain area on the southern part of the map with flags on it. It's not possible to show the whole map in such a short movie.
If you are still not convinced compare this:
With this: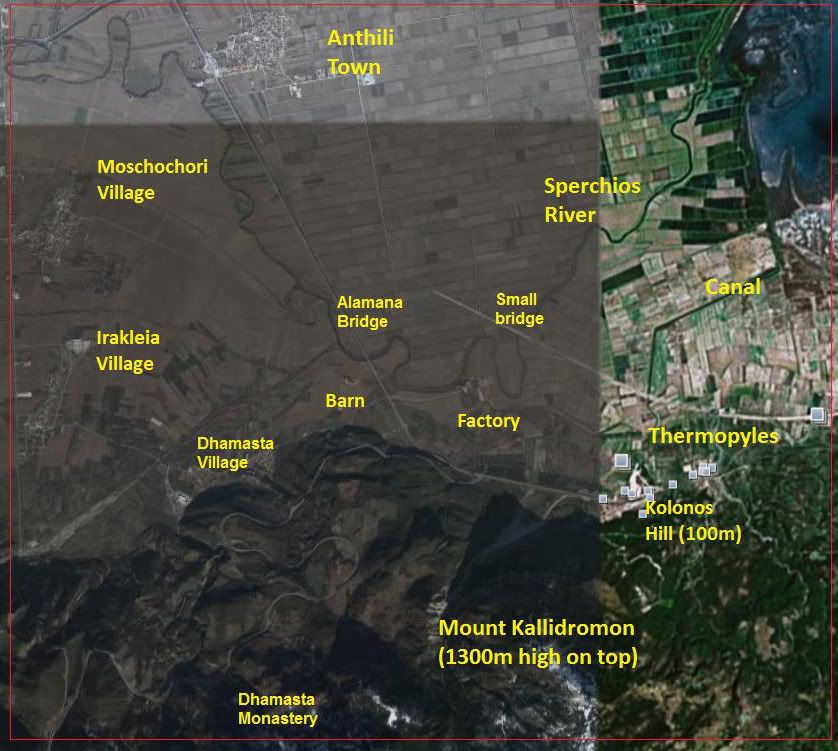 ---
20th March 2008
0 Uploads
#16
11 years ago
Looks good. I'm convinced. I was just a bit dissappointed to only see flat areas on a Thermopylae map :p
---