#1
13 years ago
these are my first 4 sigs and i want some feedback, be it negative,positive, or neutral. thanks.

BTW: i made these for a friend :D
---
#3
13 years ago
lol yeah. how did you tell?
---
#4
13 years ago
soryy for double post but hey. i have more. not all are sigs. and not all are the required size, but im not using them so here they are, keep in mind i just learned to make sigs today :D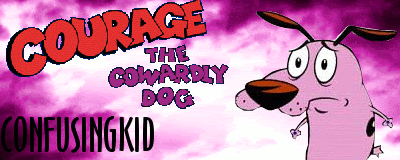 contest sig above :D
Spoiler:
Show
---
#5
13 years ago
Not bad. Just keep at it.
---
#6
13 years ago
Agreed, maybe add borders to a them. They make it look sleeker.
---
#7
13 years ago
The contest sig looks great. I like the bullets coming out like that.
---
#8
13 years ago
I like them all you need is a border and maby blend the renders a bit better with the B/G but other than that good job mate =D
---
15th September 2006
0 Uploads
#9
13 years ago
1 word "blend" you gotta work on the blending mate, the renders are to sharp in the forground and make the background look crappy. but the assasin one looks nice, with the faded motion bits, i really like that. nice work
---
#10
13 years ago
Composition. You need to position and blend your layers better, and the text needs to be legible. In the Courage sig, the text gets lost in the background. A little glow or stroke would have helped lots. Try different backgrounds and styles too. Learn how to use the pen tool for cleaner selections. Use borders. Also, start a showcase to be able to learn from the past. Eventually, you'll see your old stuff and see where you went wrong. Last, but not least, try something other than signatures. You can learn more from doing other things than from doing nothing but signatures. Then, if you want, you can apply all that knowledge to signature making. Remember the 3 main things about Photoshop: Practice Practice Practice
---