8th February 2006
0 Uploads
#1
12 years ago
Bit of an edge problem on the face with this one:
Last and, unfortunately, worst:
Ideas for each one? I know they all need touching up..I just don't know what they need touching up with..I know HOW to touch them up...but what can be done to make them better?
Appreciate the help, in advance ;)
---
cc.
2 excited 4 shark week
50 XP
#2
12 years ago
The cheesy backgrounds could be replaced with something you make yourself using grunge or other brushes, because overall they make it look chinsey. For the first two you could really take it another way and make them dark and death themed. Instead of spacy backgrounds, put it on black or a dungeon or something and have really gothic impacting text. Sometimes something with less content can be more professional and detailed looking.
---
8th February 2006
0 Uploads
#3
12 years ago
It's hard trying to find good enough pictures though =(
---
Kadaj
My E-peen wouldn't fit here :(
50 XP
4th October 2004
0 Uploads
#4
12 years ago
Never use lense flare. Ever.
---
12th January 2006
0 Uploads
#5
12 years ago
Don't use lense flare it tends to ruin the sig, also try to use brushes to make your background rather than just using filters and stuff. And simplify the text and you'll find it'll look alot nicer.
---
4th October 2004
0 Uploads
#6
12 years ago
Lens flares can occassionally look tasteful, but they tend to be overused. For the first sigs, you want something Gothic. Get a render of a dark wall, some blood brushes, and a chain brush or two. Mix'n'match, make your own stuff. Just remember: like matches like An ominous skeleton needs an ominous background A tech or modern font needs a tech or modern background Etc.
---
17th August 2005
0 Uploads
#7
12 years ago
i used lens flare for a logo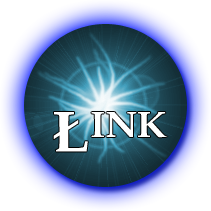 but i only use that for renders
---