#1
12 years ago
Sorry if I don't give enough information, my first request here. I'd like a Metallica signature, themed around Kill 'em All up to Metalica/The Black Album. If you can find a video of them playing in Moscow, '91 and somehow include that, it would be sweet! Thanks ahead of time.
---
Chris
I pretend I'm cooler than AzH
50 XP
20th February 2006
0 Uploads
#2
11 years ago
Rules state that you need to find the images yourself.
---
Kwaber
Dread thinks I'm a special person
50 XP
#3
11 years ago
They're more guide lines than rules.
I'll give it a go by the way.
---
Kwaber
Dread thinks I'm a special person
50 XP
#4
11 years ago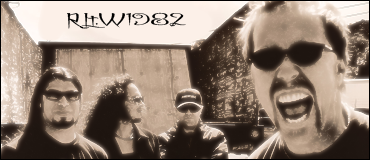 ---
16th September 2006
0 Uploads
#5
11 years ago