#1
12 years ago
What I need is a image for my siggy that has the words ONOS in it. Just those four letters.
It has to be smaller than this however.
Just remember, it has to have ONOS in it. (It is up to you whether you want to put in 'Organized Nations of Superiority')
Here is another example: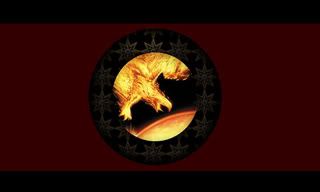 You can make it whatever you want, but try using a Phoenix.(If you do not know what a Phoenix is, google it)
This is for a diffrent site, you WILL BE credited.
-Ej
REWARD: You could become an official graphics designer for an alliance for a diffrent game that has over 400 members!! Further elaboration can be provided if needed.
EDIT: Here are some examples of work submitted:
---
#2
12 years ago
Ejayrazz;3532651

This is for a diffrent site[...]
I'm gonna pass on this one.:cya:
---
#3
12 years ago
Alright, thanks for reading this.
I should mention: This will also me siggy on this site, and whomever creates it, will be credited in my siggy as well. ;)
---
15th December 2005
0 Uploads
#4
12 years ago
Give us the link to this place where it'll be used.
---
#5
12 years ago
It will be used for onos-alliance.com It is a alliance (Or clan) for cybernations. Over 400 memebers, most likely, if your siggy creation is very good, users will be using it.
---
#6
12 years ago
http://i85.photobucket.com/albums/k57/desisart/Signatures/sig_onos.jpg
Let me know if you like it or not, if you want something changed I can see what I can do.
---
#9
12 years ago
I have four siggies so far, anyone else want to submit any?
Btw: Yours is the top favorite Sendot, very good job. If you have extra time, I would like to see some of your work. ;)
---