22nd December 2006
0 Uploads
#1
10 years ago
Hello, Getting pretty bored of my current sig, and it sucks cause i made it. Anyways if anyone could i'd like a Jimi Hendrix sig using this pic:
Spoiler:
Show
colors: Purple and black would be cool, but feel free to improvise. Text: FireStorm Size: Not really bothered (Within file front guidelines of course =p)
Thank you.
---
13th February 2007
0 Uploads
#2
10 years ago
Hi FireStorm, here are two variants from me, hope u will like them:)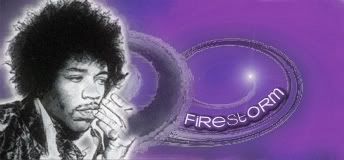 ---
4th September 2008
0 Uploads
#3
10 years ago
Just one variant from me, hope you like it.
---
22nd December 2006
0 Uploads
#4
10 years ago
Wow, they're awesome, thanks guys gonna use them all on different forums, cheers!
---