#1
11 years ago
Well it appears my sig has died, and needs a replacement. Remembering earlier sigs with the reaper and space. So lets try and revisit that them and see what happens This pic as backround:
With this as the focus:
Thanks for help in advance
---
#2
11 years ago
I don't know if u like, i just made something, took me 10 min or so.
---
#3
11 years ago
I think I'll wait and see what someone else makes, the one you made seems a little bland
---
#4
11 years ago
Kind of crappy subjects to work with, but here is my shot: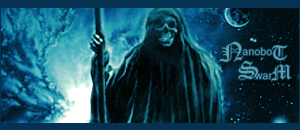 ---
#6
11 years ago
:don:glad to be of service.
---