#1
15 years ago
The rules are :
Must contain the included render or follow the stated style.
Must have your name on it and FileFront or GamingForums.
Animation is optional.
Signature must be made by you.
Only 1 entry per person (Can be changed by request, PM me.)
No bigger than 800 x 160px.
Entries can be entered up to Sunday(7th), voting from Sunday to the following Sunday(14th). This week's theme is the wild. (Rainforests, gorillas, etc.) Any questions, PM me or jackthehammer. Good luck and have fun.
---
#2
15 years ago
okay, i know its not very good, but, i kind of like it :D
Belive it or not, there is more than just 3 layers there.... hid em well lol :D
---
#3
15 years ago
my entry: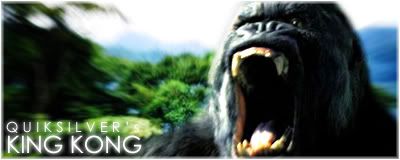 ---
#4
15 years ago
forgive me im a little out of practice =)
---
12th November 2003
0 Uploads
#5
15 years ago
nice entries, I love yours so far quik! <3 too bad I aint got the time to make something nice.. :( stupid work, id really love this theme... :bawl:
---
#6
15 years ago
mine all seems to... you know, look like one big picture... it's weird, it took me so long to do... but that just means it's well done :P
---
#7
15 years ago
Both Quick and Orpeho's sigs are good. I like the animation with Orph's.
---
17th August 2004
0 Uploads
#8
15 years ago
Sorry its a double post mistake!
---
17th August 2004
0 Uploads
#9
15 years ago
#10
15 years ago
thats pretty sweet killtodeath.. i too like quicksilvers tho, its damn sweet :)
---