29th January 2007
0 Uploads
#2
9 years ago
here :) I really am bad at requests though
---
#3
9 years ago
Kit! Thats awesome! Nice text as well.
---
#4
9 years ago
Awesome work!!!!!! :D But is there a chance anyone else will give it a try please? perhaps RAM? hmm :P i like to keep my options open. anyways would be much appreciated if someone else would give it a Jab :P
---
31st December 2005
0 Uploads
#5
9 years ago
Not as good as Junk Angels, but wanted to experiment with brushes. :)
---
#6
9 years ago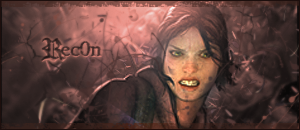 ---
29th January 2007
0 Uploads
#7
9 years ago
#8
9 years ago
Imageshack has been messing up for me. I couldn't even see the one hosted on there, so I deleted it. I can only see one image here. I had to re-host on photobucket.
---
#9
9 years ago
WOW! .. :D Thanks guys , these are way better then any of my attempts xD But seriously Thanks Count_Chocu1a , Junk angel , And Ranek :D real nice work :P But im not sure which one im ganna go for :uhm: =p :uhm: =p haha
---