#1
12 years ago
The rules are :
Must contain the included render or follow the stated style.
Must have your name on it and FileFront or GamingForums.
Animation is optional.
Signature must be made by you.
Only 1 entry per person (Can be changed by request.)
No bigger than 800 x 160px.
Submissions can be entered up to Monday, Nov.26th, voting from that point until the following Monday, December 3rd. This week's theme is Calvin and Hobbes! Questions, comments or issues, PM myself, Ki or Count.
---
24th March 2006
0 Uploads
#2
12 years ago
17th August 2004
0 Uploads
#3
12 years ago
#4
12 years ago
killtodeath;4042783Who's that? LOL
Its a comic strip character .It is in Sections current sig & avatar
---
13th December 2006
0 Uploads
#5
12 years ago
I'll try something when I find some time.
For Killtodeath:
Spoiler:
Show
---
16th October 2003
0 Uploads
#6
12 years ago
15th December 2005
0 Uploads
#7
12 years ago
New one :D
---
19th November 2007
0 Uploads
#8
12 years ago
19th September 2006
0 Uploads
#9
12 years ago
Alright, This is probably the most effort I've ever put into a Sig. Just to show you, here is the original Images...
Spoiler:
Show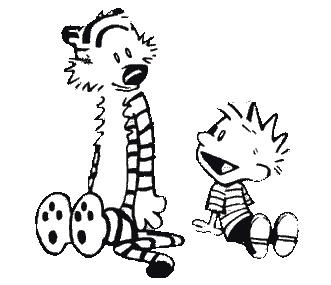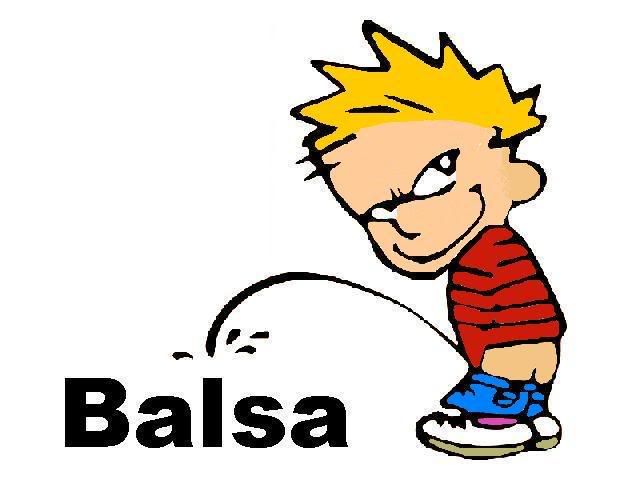 So, as you can see, I had to recolor Calvin because he was wayyy too pixely. Then I had to paint Hobbes (which actually wasnt that hard) ;) Then, I added the n00b instead of Balsa, added the shadows, text border,etc. I hope all this work payed off. =p And......

---
16th October 2003
0 Uploads
#10
12 years ago
awhhh...
Tat on is massively overused in car decals. I was hoping for something more original that really brings out the sarcasm and creativity of Bill Watterson characters o logic and impulse that made Calvin and Hobbs so famous.
There was one strip...where calvin walks by his mom with a hammer as she's washing the dishes...Suddenly she hears...WACK WACK WACK WACK!!
She rushes into the living room to find Calvin hammer nails into the top of the coffee Table...She cries....WHAT ARE YOU DOING!!!!
Calvin...a bit confused looks at the hammer, to the coffee table and back to mom and asks "Is this a trick question!"
I love Calvin he's inspired sarcasm the likes of which no kid could have possibily imagine.
---