#1
14 years ago
This is quite an unusual request; I'm not even sure if it's allowed..
I got bored, so I decided to remove my friend's glasses from the picture below. Everyone insists she looks better one way, so I want to give your a picture vs [same] picture comparison so she can give her own opinion, etc.
I've started working on it myself, but I'm not talented.. I'm just using a combination of smudge/burn/dodge/air brush.
This is also an experimentation with gimp.. since I am stuck using it.
Here's the picture
We can ever compare work, to see which looks most real.
I'll post mine after I'm finished.
So far it looks real at first glance, but if you could find the imperfections in skin tone if you look close enough.. I'll keep smearing and dodging until the the color is even..
---
#2
14 years ago
it's not the best.. her eyes are kind of messed up.. I need to work on the shadowing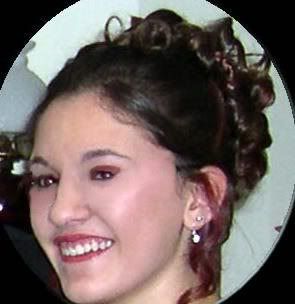 ---
#3
14 years ago
I love reconstructions like this. Probably not the best I could do, if I would go back I would try to focus both eyes on the same spot. Right now the right eye (her left) is focused at a point nearer to the camera, but I was too lazy to try to dull and realign the pupil...
---
#4
14 years ago
Curse me not reading the post... OK, I was supposed to *comment* on it, rather than photoshop it? Gotcha... With a nice style of glasses (the ones she is wearing go well, for instance), she can look good with glasses, but I would tend to say most people look better without glasses on.
---
#5
14 years ago
Haha, on mine the eye looks tiny.. on yours it looks huge :P
---