#1
13 years ago
Next time you're on a multiplayer server, you might want to ask everyone who's a Canadian, and then ask who among them are dudes. Because according to a Microsoft survey, every fifth one of them (in the long run) has gamed in the nude, and might be doing so now. Microsoft commissioned a pretty serious poll up in the Great White North, asking Canadians all sorts of questions that sound like a Cosmo bedside astrologer survey, if "game" is used as a euphemism for "sex." Do you game at work? (30 percent). Do you game in the bedroom? (27 percent). The bathroom? (7 percent — WTF?!) In public? (19 percent). And yes, they asked who does it completely bare. The answer 17 percent of Canadian men, 9 percent of Canadian women. What in the hell could possibly be the use of that information (other than giving bloggers a reason to post something about Microsoft?) The survey seems to include any kind of computer game in the nude question, so playing Minesweeper with your torpedo danglin' is the same as playing Mario Kart Wii nekkid as a jaybird. Racking my brain, I am not sure that I have ever played a video game completely butt-ass naked. I've had phone conversations on the john, downloaded porn while wishing Grandma a Merry Christmas and other depraved shit, but I could always delay my urge to play Team Fortress 2 until I got a pair of droodies on, at least.
Well Giz, are you 1 of 5???
I'm not Canadian, but I have never gamed in the nude...
---
#2
13 years ago
I'll be honest, I've never 'gamed' in the nude. But I mean some people vacuum in the nude, cook in the nude and do other crazy things while nude (not just Canadians), so I believe it.
---
#3
13 years ago
I'm not Canadian either, and i haven't gamed in the nude either! My PC is in my bedroom though. So is my bed(Duh), Xbox, and my TV. It's getting alittle cramped in here!
---
#4
13 years ago
I`m not Canadian either and I never played in nude. What`s the point in being nude while playing anyway? :confused:
---
#5
13 years ago
I think I once played while I was nude(no, I'm not Canadian). It kind of adds an exciting feel to the whole experience =p
---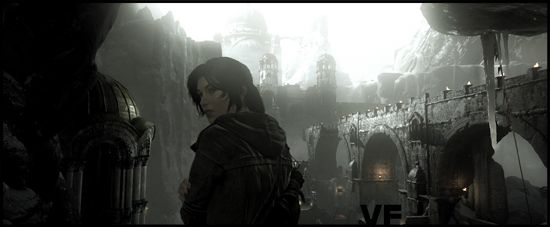 #6
13 years ago
Ahem... "exciting feel"? I don`t see anything exciting in that. Unless someone sees you that way. Now that`s exciting! :lol:
---
#7
13 years ago
I am Canadian, but I have never played nude...
---
#9
13 years ago
Jedi_Sabrina;4409149Ahem... "exciting feel"? I don`t see anything exciting in that. Unless someone sees you that way. Now that`s exciting! :lol:
And decides to join in :naughty:
---
#10
13 years ago
CravenMenthol;4409174I am and yes I have.[/quote] :eek: Really? [quote=Serio]And decides to join in :naughty:
In your dreams... :D
---