16th September 2006
0 Uploads
#2
13 years ago
what are you trying to say?
---
-DarthMaul-
I'm way cooler than n0e (who isn't though?)
50 XP
11th February 2003
0 Uploads
#3
13 years ago
I think he is asking mods if he is allowed to show this video without being locked/tempo banned, etc.
---
Nemmerle
Advanced Member
Voice of joy and sunshine
299,101 XP
#4
13 years ago
Technically an awful lot of the mods made for the PC are illegal too but companies know it contributes a lot to the financial success of the game to turn a blind eye to that sort of thing.
I'd be slightly more concerned about the IGN watermark in the corner of the video myself though.
---
#5
13 years ago
I don't see any mods in your link. It's a video to a tech demo, so what?
---
Sovereign002
Advanced Member
Adeptus Moderatus We purge with chain and bolter
105,915 XP
#6
13 years ago
It's a pretty cool vid, it's for The Force Unleashed right? Too bad I don't have a 360 or Ps3 :( Btw, I don't understand what this has too do with a mod, as far as I know of there can't be any mods for an unreleased game. Unless of course, it's not The Force Unleashed in which case I really want to know what game that is =p
---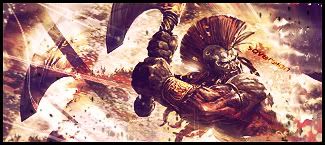 Jeff
Advanced Member
I am a mean boss ⬆️⬆️⬇️⬇️⬅️➡️⬅️➡️??
184,643 XP
#7
13 years ago
I'm not sure what mod he's referring to, as it was stated above, that's a tech demo and how the new Star Wars: The Force Unleashed will be played. It's just showing how much they improved the force powers.
---
Product Manager | GameFront.com
#8
13 years ago
I wanted answers on the point if the Stormtroopers deserved that or not
it's actually an IGN one i didn't put it there on youtube i only reffered ppl to it
---
#9
13 years ago
It isn't illegal if it's the game developers showing a demo, fewl! ;)
---
#10
13 years ago
mmh actually that last trooper was treated bad. too bad..
---