#1
11 years ago
So I've been thinking about a few games but I've also heard that they have got many bad reviews or just aren't worth it considering my PC specs.
Here's the list: (i)Prototype: I've heard it's an infamous clone gone bad. Your thoughts? (ii) Star Wars Force Unleashed: Most people say it was overhyped and it was an average game. Nothing really worth getting. Many people also say it has it's good moments like when you have to perform some uber finishing combo on vader or something. How is it overall? (iii) Street fighter IV: It has a PC release and basically I like fighting/combat games. Anybody have any ideas?
If you want my PC specs go here:http://www.dell.com/downloads/global/products/optix/en/opti_745techspecs.pdf
It's the minitower with most of the components at the highest available in the model. E.g. GPU is Radeon X1300 PRO.
Note: I'm going to be playing most of these at the lowest settings possible.
Overall I just want to here what are your recommendations regarding these games. And as for not having a gamepad, I'll manage that much.
---
#2
11 years ago
Prototype isn't an Infamous clone. The two games were being developed almost simultaneously by some freak coincidence and for different platforms. The games are similar in idea, but completely different in execution... I played Prototype but I never finished it. Just got boring.
Force Unleashed is really cool. That's about all that I can say about it... Everything about this game but the concept is really average.
---
29th January 2005
0 Uploads
#3
11 years ago
I would recommend Prototype and Unleashed as a rent. You probably won't get much replay out of either of them.
I like Street Fighter 4, but they're releasing Super Street IV soon so it's up to how much you want a multiplayer fighting game.
---
#4
11 years ago
I would agree that they're games you want to rent. However, there is no renting on PC (or people stupid enough to do it, as far as I'm aware) so that's not really applicable.
---
#5
11 years ago
Prototype gets very boring after a few hours. You're pretty much god in it tossing people around, even though Force Unleashed is the same thing its so much more fun.
The graphics are better, if you're into star wars the story is great and the engine is just amazing.
---
7th December 2003
0 Uploads
#6
11 years ago
Force Unleashed isn't that great. Compared to any title from the Jedi Knight series or Dark Forces it sucks bantha balls.
---
#7
11 years ago
If you do want a good star wars game, i would look at bioware's knights of the old republic. The force unleash (like other have said) is worht a rent. The game is short - 9 45min missions) and is very repetitive.
---
#8
11 years ago
I greatly enjoyed TFU. According to Steam, I've spent almost 20 hours on it (this was more than I expected, since I also didn't hear many good things about it). But as others have suggested, at some point its replay value quickly diminishes.
---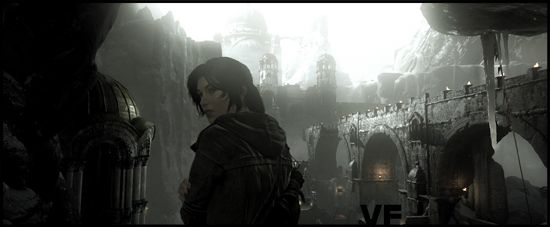 #9
11 years ago
Force Unleashed has some of the cheapest bosses I've ever experienced. The story was a bit of a let down, too.
MrFancypants;5215442Force Unleashed isn't that great. Compared to any title from the Jedi Knight series or Dark Forces it sucks bantha balls.
But that's an exaggeration.
---
#10
11 years ago
Let's put it this way. If you like definitely NEED a game to have a capturing story, don't get the force unleashed. If you want exciting fast-paced gameplay, mixed with up to date graphics and tech (something relatively new for a Star Wars game) then get the force unleashed.
I recommend it, though. It's pretty much the Obama of Star Wars. Different from its predecessors, with very mixed opinions about the change it's heading in. I have liked it though, all the hype surrounding it is worth it for the 9 hours of gameplay or whatever. Makes ya feel special. Know what I mean?
---