#1
10 years ago
What game(s) have some really good AI. HL2 does. I wanted to get a new game and I want some good single player this time.
---
Chocu1a
Feel my heat, Heavens on fire.
45,365 XP
3rd August 2005
0 Uploads
#2
10 years ago
FEAR has the best AI IMO.
---
#3
10 years ago
I agree with Count_Chocu1a. F.E.A.R. AI is amazing. I haven`t played Crysis , but I heard many good things about it`s AI. :)
---
#5
10 years ago
nanobot_swarm;4343237Rainbow Six Vegas has amazing AI
Really? At times i found my team and some enemies to be totally retarded... But to agree with the others, F.E.A.R's A.I is pretty good And the worst modern A.I. award goes to Oblivion!
---
20th August 2007
0 Uploads
#6
10 years ago
Far Cry has some good AI. It makes you feel like you are actually being hunted. Meh, Rainbow Six Vegas' AI isn't the best around, but for once AI in a next-gen game isn't completely retarded. The enemy AI for the most part is fantastic, flanking you, keeping quiet (sometimes), and the Realistic difficulty is very forgiving because of that. But there are times in Terrorist Hunt where the AI will just huddle in a corner, possibly facing the corner, and not do anything until you do something, but that happens mostly online. Besides, T-Hunt is so hard to begin with. The AI in Assassin's Creed is good for the most part, the crowds react to you unlike any other AI in games before it. The enemy AI is kinda dumb at times, I've seen them jumping off buildings and killing themselves, without even trying to grab on to something. Also, when you hide on a bench, they run almost right next to you and give up. No, the fact that they don't see anything suspicious in a guy carrying weapons all over him doesn't count. COD 4, meh. They do flank you, yes, but they have x-ray vision and they all shoot at you whenever you stick your head out. Most of the time, they will have strength in numbers, due to not being too smart. They also have more health than you on Veteran, and their guns which are identical to yours are stronger too. The important characters/your allies have unlimited health for a reason. Oh yeah, you need to lead the charge sometimes, because the squad leader doesn't know that he's the squad leader. Crysis has... decent AI, depending on your rig. In the demo of the game I played, they were able to hit me very accurately from far distances. The default gun can barely hit anyone at medium-close range, if you haven't noticed from playing, so that is not good. The AI also has multiple bulletproof vests on. Now (this is for everyone), you'd be better off finding a mod that fixes that stuff, in case you plan on buying the game.
---
16th March 2008
0 Uploads
#7
10 years ago
The AI in Crysis is pretty good, but they do have some stupid moments. As everyone else has said, F.E.A.R. definitely has really good AI. I don't think I've ever seen an enemy in that game do anything half as retarded as some enemies in Crysis.
---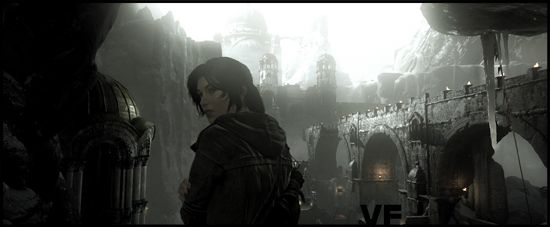 7th September 2006
0 Uploads
#8
10 years ago
privategomez;4343024What game(s) have some really good AI. HL2 does. I wanted to get a new game and I want some good single player this time.
If you have Half Life 2 and Half Life 2 Episode One on Steam, then download the MINERVA mod, that has a few hours of free single player HL2-style gameplay, with the usual good AI of course.
MINERVA Mod for Half-Life 2 MINERVA: Metastasis (full, patched!) download - Mod DB
--
And I agree with the other people, F.E.A.R has good AI and is a very good game too.
---
1st January 2005
0 Uploads
#9
10 years ago
On max World Detail in FEAR items like tables and crates are enabled with physics and used by AI to knock over and take cover behind. Even RTCW had spots where the AI would knock over tables and hide behind them but it was more of a scripted event than a random AI reaction to the player.
---
#10
10 years ago
CoD4 AI isn't retared, but not intelligent either, they are pretty average AI. However, if you are looking for good single player you can't go wrong with CoD4. The level design and story telling more than make up for any averageness in the AI. On veteran it is baby punchingly hard, but on hardened it is only insanely hard, and not frustratingly so, and some of the levels, in particular the couple where you don't actually fight(I don't want to ruin anything) really push the story along, and make for a much different experience from previous CoD games, and most other games too.
---