#1
14 years ago
Any of you guys watch Shootout on the History Channel? Well, they put out a FPS online game in conjunction with every weekly episode, which is kind of rad. Anyway, here are some screen shots of an unreleased map, set to go up December 8th: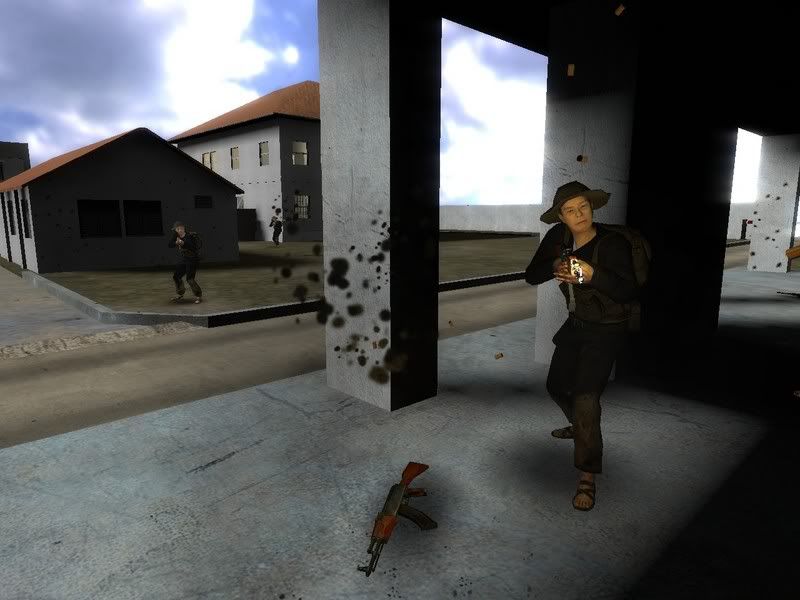 Anyone got an opinion/feedback on this one?
*starts cleaning his M-16*
---
7th December 2003
0 Uploads
#2
14 years ago
:moved: to General Gaming.
---
#3
14 years ago
Is this a free download game or one you buy in the stores or what? Sounds like a neat idea if it's free. I can't see the sales on it being too good though if it were anything but $20 or less though.
---
#4
14 years ago
Apparently you can download it for free here.
I'm trying it out right now to see if it is truly free. I remember when KumaWar first came out and they did charge for their services.
[edit]It is indeed free. I'm installing one of the episodes right now.[/edit]
---
#5
14 years ago
Sounds nice, tell us about it once you played it and I might download it.
---
#6
14 years ago
Heh, you get what you pay for. Having trouble starting it. It keeps crashing.
I pretty much meet the system requirements, but I feel like I might be missing a Windows file or something given the errors I'm getting. :uhm:
---
#7
14 years ago
Ah, how many other episodes have they released?
---
#8
14 years ago
It looks like over 78 official episodes plus all of the other ones from the History Channel, etc.
---
#9
14 years ago
I tried it out last night. It was pretty unstable and seemed to be a resources hog. I know I don't have the best computer, but for the graphics and basic AI, I really don't think it should have run so slowly. I tried one of the ShootOut maps, and the sky was a purpose checkerboard and the models reminded me of the first Deer Hunter game. Someone else with a better computer should try it out to see if it's just me experiencing this.
---
#10
14 years ago
Hmm, what are your specs?
---