Sovereign002
Advanced Member
Adeptus Moderatus We purge with chain and bolter
105,915 XP
#2
13 years ago
Hah, that's pretty cool. So let me get this straight: you jump on a crouching guy, start jumping and the he throws a flashbang, which catapults you?
---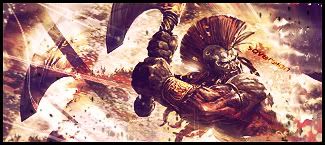 #3
13 years ago
Sorry for late reply, yeh thats what happens :D
---
25th April 2007
0 Uploads
#4
13 years ago
Its pretty cool to be on top of your enemy and shoot him in the head, nice video.
---
#5
13 years ago
Thanks for your positve responses guys, I appreciate them ;) If you like it please comment on it or rate it :D
---
7th August 2007
0 Uploads
#8
13 years ago
If you never knew about this then you have to new to CSS, its rather old lol, but nice vid i must say.
---
#9
13 years ago
Well i may fit new to the game but my scores don't show that 2 massively bad but i have never seen before thats cool.
- John
---
#10
13 years ago
Well I'm quite new to the game (about 5 months) , the other person that made it with me (Widowmaker) has been playing for ages.
---