2nd August 2007
0 Uploads
#1
7 years ago
Bought L.A. Noire the other day and while I was searching online I saw an ad for L.A. Noire DLC coming soon, I think it was for another case or something of sorts, anyway I thought to myself DLC is bs! I pay for a game and expect to get full game but now so many games have "extra content" which could have been added to the original to start with.
I don't buy games online either, through online stores such as steam, I like to get a physical copy of what I'm spending my money on. So I don't know if that Is half the reason I wont buy DLC.
So do you buy DLC? Maybe just for your favorite titles or any game that sports the "extra content? I just wanna get a general feel on peoples views for my own curiosity =p
Cheers
---
15th March 2005
0 Uploads
#2
7 years ago
I buy DLC, but I'm not voting in the poll because the options don't really fit. I buy DLC that seems like it's worth it, I don't just blindly buy every DLC for my favorite games. For instance: a DLC adds a new campaign. Bought. A DLC adds a pair of sunglasses and rings it at $5.00. Not going to buy it.
---
22nd September 2005
0 Uploads
#3
7 years ago
I rarely buy DLC anymore, and the times that I do, it has to be for a game that I play on a regular basis, or if it is on special offer.
---
16th March 2008
0 Uploads
#4
7 years ago
As far as I recall, I've only purchased DLC that adds missions for Mass Effect 2 (so no item packs). Only other DLC I've gotten has either been free, or "free" with pre-orders and limited editions.
---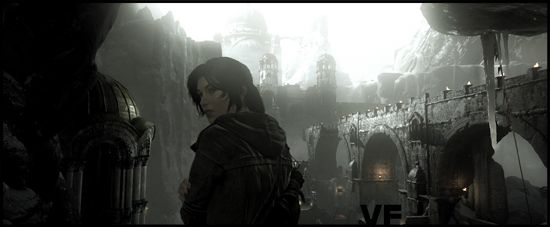 Nemmerle
Forum Mod
Voice of joy and sunshine
298,365 XP
#5
7 years ago
I don't at all. Never seen anything worth having.
---
7th December 2003
0 Uploads
#6
7 years ago
No, I don't like the business model behind it as it encourages companies to divide their games into smaller pieces and sell them at a high prices so that you end up paying more for less.
---
#7
7 years ago
Hmmm for me it depends on the game. I bought DLC for COD4, 5 and BO for the zombies mainly. I also bought it for Borderlands and Fable 2(sucks on Fable 3, nothing good) note that I only buy DLC for Xbox. The last DLC I bought must of been Borderlands so it was a long time ago. Not a big fan these days, nothing that good for sale.
---
18th November 2004
0 Uploads
#8
7 years ago
I went with option 3. I usually buy it for games I already enjoy, and if the content is significant enough to justify paying for.
For example, I haven't bought any Call of Duty map packs since the first one for MW2, deciding that they just aren't worth it. I didn't buy the later MW2 pack, and I haven't bought any Black Ops packs and will not. I play those games, but what you get for $15 just isn't worth it.
However, I've bought every DLC for Morrowind, Oblivion, Fallout 3 and New Vegas, because I love those games and I've already invested many hours into each of them. I also bought the Vietnam expansion for Battlefield: Bad Company 2, and the expansion and booster packs for Battlefield 2.
To sum it up, I don't have a problem with DLC itself. It just has to be high quality, as should the game itself. And the base game should still feel like a complete game; DLC should be optional additional content.
---
2nd August 2007
0 Uploads
#9
7 years ago
So far it seems DLC has to be a justified purchase, like anything else you buy i guess, As Inyri Said at the top $5 for some extra items wouldn't be worth it but a new campaign would be.
Which makes sense, If you had a game and really liked it why wouldn't you want to extend your enjoyment and keep playing
---
7th January 2011
0 Uploads
#10
7 years ago
The only DLC I've ever bought was for Mass Effect 2 (every DLC pack, excluding appearance packs) and Fallout 3. I didn't even get to finish the Fallout 3 ones before I sold my Xbox.
---