#1
12 years ago
This sucks. Although I'm making a petition to stop this. But I NEED you support. Please?
Malta considers ban on violent video games

Karl Stagno-Navarra Malta is considering measures to impose an outright ban on the sale of violent video games as proposed by the German EU presidency that is pushing for an EU-wide law prohibiting their sale. Speaking to MaltaToday, Justice and Home Affairs Minister Tonio Borg said Malta is actively studying the proposal and does not exclude legislating against the importation and sale of such games, should the EU decide on it. The minister explained that the proposal is being studied in conjunction with different agencies that are evaluating the situation in Malta. The issue is also being pursued by the European Commission that has been pushing for more control of video game violence. "A certain degree of linkage between the growing violence among the younger generation and the growing diffusion of violent games exists," said Franco Frattini, the European Justice commissioner, at a meeting of the justice ministers in Dresden, Germany last month. The Commission also wants to harmonise national rules in the 27 countries in the Union. "Protection of children cannot have borders," Frattini said. The Commission wants to see a combination of outright bans on the most violent games, together with minimum age rules on other titles. The German government said it will conduct a study of all the different national rules concerning video games, with a view to setting EU-wide norms. Its initiative makes the prospect of a ban much more likely. Video game violence became a hot political issue in Germany at the end of last year when 18-year-old Sebastian Bosse entered a high school in Emsdetten, shooting and injuring 37 before fatally turning the gun on himself. Police said Bosse spent most of his waking hours playing a video game called Counter-Strike. The German government has proposed a national law banning games that depict violence toward human characters. In addition to banning Counter Strike the German bill under debate could outlaw popular movie franchise titles such as the Star Trek series, The Lord of the Rings, The Battle for Middle Earth II and Scarface: The World Is Yours. Although the Interactive Software Federation of Europe has opposed bans of any kind in the past, the group said recently that it supports Frattini's efforts to protect children, arguing that an age-rating system similar to that used by the movie industry is the best way forward.

[email]ksnavarra@mediatoday.com.mt[/email]
[size=18]Video Game Stand Up[/size] Petition Against the Banning of Video Games in Europe
I have now (11/02/7) discovered that the EU is considering the ban on Violent video gamesand films. These include
• Counter Strike • Scarface: The world is yours • Lord of the Rings Films • The Battle for Middle Earth II • Star Trek Series
And MANY more Titles. Including to Stoppage of import of Violent Video games.
I am raising this petition for a cause. The Cause of Justice. I believe that the ratings, for any gamer with integrity, should be enough. And if a gamer decides the bypass the rating, than it should be in his confidence in his maturity. Video Games don't make violence. People do.
People Make Violence. Video games Don't
So I pray to those with vision, to realise, video games are for pleasure, in leisure.
http://www.wibumbamusic.com/petition/
---
Flodgy
I'm way cooler than n0e (who isn't though?)
50 XP
#2
12 years ago
They wont ban video games, there would be way to much of an uproar.
And not meaning to beat you down, but Ive never known a petition to ever work =/
---
Sovereign002
VIP Member
Adeptus Moderatus We purge with chain and bolter
105,915 XP
#4
12 years ago
I agree, this is just f*cking retarded! Though we have had more threads about this subject over the years than I can count, I will once again say my opinion. Where on earth do these people get it into their mind that it's all about the games? Before the games there were movies, some of which I believe are far more dangerous than a game. And before movies there were plastic guns and self made catapults...All of those might have a bad influence on people, yet for some reason it's our means of amusement that makes people into serial killers. I have never heard, hell I could never think of anybody stupid enough to try and ban plastic guns, catapults and sticks. Something else: what kind of games are they trying to ban? Just look at these...Star trek, has anybody ever played a star trek game? Most of them are in ships. How in the name of freaking god can commanding a space ship lead to killing people?! The only shooting based ST games are the elite force series and they're like 5 years old or even more... Counter strike, fine I can get that, you're a soldier and have to shoot people, but it's very unlikely that you'll start shooting people in real life just because you've played that game. I find it more realistic that you'll train yourself into killing people with that game, in which case you are already psychologicly unstable. Battle for middle earth: omg, using Trolls and Orks to destroy medieval like Elves and Dwarfs will surely enrage me to such levels that I will mentally become psychotic and want to kill my classmates. I can already hear him say: "they were Orcs I could see it in their eyes!" Lotr, are you talking about the movies themselves? If that's the case I could go on for a couple of hours. I'll cut my ramble short with a last sentence: Games don't make you shoot people, they might help people with mental flaws to get inspired in some kind of sick way. In which case it isn't the game's fault, but the parents' because they should know of their children's mental condition. You have my vote, and if they ban games in Belgium I'll be the first to march with you right into the damn European Union building and give those bastards my opinion.
Edit: sorry for a couple spelling mistakes, you can correct me if you find some big ones. :nodding: Edit2: Do you have a link to that, or to the other games they're planning on banning?
---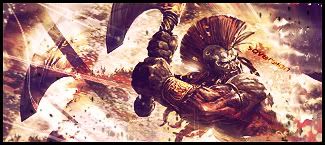 #5
12 years ago
All I know are those and the stoppage of the import. Also, LOTR films and Star trek series. And jesus dude, you quadruple posted.
---
Sovereign002
VIP Member
Adeptus Moderatus We purge with chain and bolter
105,915 XP
#6
12 years ago
I what, huh where? I only edited my post twice...
---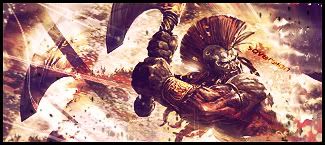 #7
12 years ago
Once again, failure to be a good parent is expressed against one of the biggest booming industries.
Politicians seeking to make a name for themselves just find a nice bandwagon to hop on and start preaching BS from it.
---
16th April 2005
0 Uploads
#8
12 years ago
Wow, that'd be one far reaching ban, and would most likely cripple the European games industry.
Would a German please inform me, it didn't seem from that article that there's an age-restriction limit for games?
---
#9
12 years ago
sovereign002;3539936I what, huh where? I only edited my post twice...
Petition <3
---
#10
12 years ago
Banning VGs would be like banning petrol.
There'd be so much uproar that it'd be pointless.
---