#1
16 years ago
What is the first computer game you ever remember playing, i remember playing commander keen, the first one. that was years ago. geez that game kicked butt, it was top of the line graphics for the time to.
---
7th December 2003
0 Uploads
#2
16 years ago
I can't remember exactly, either "Their finest hour, Battle of Britain" or "Silent Service II". I still play Silent Service II sometimes, very good game.
---
2nd November 2004
0 Uploads
#3
16 years ago
I think i played Tiberian Sun... or maybe Red Alert...
---
#4
16 years ago
Anyone remember Halloween Harry?
I don't remember what I played first, but it must've been one of these:
Lost Vikings Dizzy Gobliins 2 Doom/ Doom 2 Discworld/ Discworld 2 Ultima Underworld Hexen etc...
You know....the games BEFORE 1995 +
---
28th November 2003
0 Uploads
#5
16 years ago
Hmmm, my first floppy game was Comander Keen I think, and my first cd-rom game was Grand Prix.
---
#6
16 years ago
Yea, one of the first I played was Commander Keen, but I think the very first one I played was Hugo's House of Horrors, damn that Great Uncle Horace!!
---
#7
16 years ago
the first games i've played were some arcade games my father had on his old mac.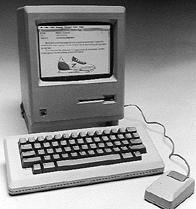 it was a computer like this, so you can guess the age of the games yourself....
---
#8
16 years ago
I was 6 years old (13 now)
peter and the wolf for windows 95.
---
4th September 2004
0 Uploads
#9
16 years ago
The first game I can remember playing was Steel Panthers, when I was about 6 or 7.
---
16th April 2004
0 Uploads
#10
16 years ago
i think it was pac man or won of those cool games like that
---