#1
13 years ago
Nothin like a topic sprung from a trip to a 99¢ value meal.. So a few months back I was in a week-long D&D campaign from hell (literally.. Awsome). Our food of choice was Taco Bell.. Sure we also had some home-made chilli and a tub of bargain mini-muffins, but we made a run to the border 3 out of the 6 days we played.. The only thing that was rivaled was our trips to the neighborhood convenience store for beer, Dr. Pepper and lemonheads (the three necessities of life). Now most of us are computer gamers here so the question comes to mind.. What is the food of gamers and what kind of gamers eat what? I'm shooting for PC games, but please.. Any game/food relationships you find should be posted immediately. The games I'd like to focus on are: -='Mid-stream'=- Neverwinter Nights (RPG) Counter-strike (FPS) Starcraft (RTS) Age of Wonders (TBS) -=Nostalgia=- Final Fantasy (RPG) Doom (FPS) Command and Conquer (RTS) Master of Orion (TBS) Let the mayhem begin? :P
---
Sovereign002
Advanced Member
Adeptus Moderatus We purge with chain and bolter
105,915 XP
#3
13 years ago
I have no idea what Jolts are so I skipped them. =p
I usually just eat chips, they're easy, tasty and contain enough calories to keep you going. If I'm gaming in front of the comp I eat less then when I game on a console. I rather choose for hot pockets when in front of my comp, too.
---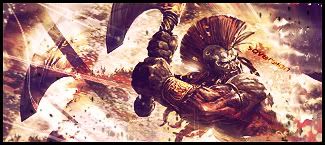 17th August 2007
0 Uploads
#4
13 years ago
Hot pockets ftw ecpecially pizza.
---
4th November 2003
0 Uploads
#5
13 years ago
Delmex with Velveeta and Rotel.
---
#6
13 years ago
OMG that sounds good... Didn't expect to see new recipes :P Just don't bring up the Twinkie Wiener Sandwich
---
17th December 2005
0 Uploads
#8
13 years ago
Clementines or wheaties.
Woah. Compared to everyone else, I'm a health nut. Though I did eat some 3 day old calzone today. Hot pockets . . nasty.
---
5th October 2007
0 Uploads
#9
13 years ago
Hot pockets and Viagra.
What can I say? I like to kick ass with a raging, mega-huge boner.
---
Mr. Matt
Advanced Member
#BanRadioActiveLobster
357,145 XP
#10
13 years ago
While I avoid eating at a computer for various reasons (civility, getting crumbs in the keyboard, not having full control and then dying and then throwing my food at the computer in response, the fact that it's sad, etc) when I do inevitably get addicted to a game and need a bite to eat, I find that you just can't beat Goodfella's Solos. It's pizza that you can eat one-handed! Takes only ten minutes to cook! And so far as oven pizza goes, it's not half bad either. 'Cause you can eat the things one-handed and they don't fall apart, you can play pretty much any game you fancy with them (short of drinking your food through a straw, of course, you'll always need to use at least one hand). And when you suddenly need both hands, they plop down onto the plate without any mess.
---